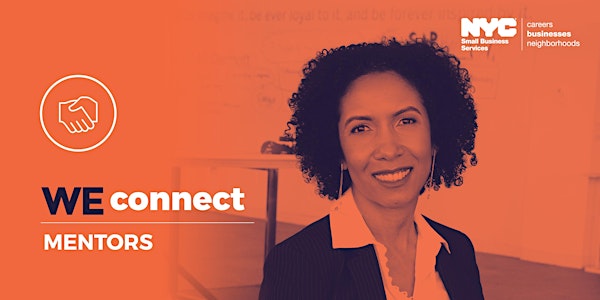 WE Connect Mentor Session with Julie Zhu on Marketing Strategies
Join this WE Connect Mentor Session with Julie Zhu on Marketing Strategies
About this event
Join us for our WE NYC Expert-Led Group Mentoring Session series!
In this expert-led group mentoring session series, you will have the chance to work in a facilitated setting with industry experts to understand the tools through which you can develop positioning, tech tools, marketing and finance strategies.
3 Cost-Effective Marketing Strategies to Grow Your Small Business
As inflation hits 30-year highs, one of the greatest challenges for small businesses is the lack of time and funding they experience while adapting to the competitive online world.
In this session, we'd love to share 3 alternative solutions to help you keep costs down and tell you:
How To Get Noticed Even If You Have Been Avoiding Consistent "Personal Branding"
3 Tips To Get Real Results With Your Marketing Efforts Without Spending A Fortune
Common Marketing Mistakes And How To Avoid Them
If you're ready to boost sales and save money—even during an economic downturn, grab your seat now!
About Speaker
Julie Zhu is an NYC-based marketing strategist. She helps busy women entrepreneurs get noticed and grow their businesses without the overwhelm. Her work has been featured in Forbes and Entrepreneur. "