WE Connect Mentor Session | Krista Barnett on the Fashion Industry
Sales Have Ended
Registrations are closed
Thank you! We look forward to seeing you soon. Contact wenyc@sbs.nyc.gov should you have any questions, comments, or concerns.
Sales Have Ended
Registrations are closed
Thank you! We look forward to seeing you soon. Contact wenyc@sbs.nyc.gov should you have any questions, comments, or concerns.
Description
WE NYC is excited to open registration for a WE Connect Mentor Session focused on the fashion industry with our mentor Krista Barnett, Founder and CEO of BootBand in partnership with the Brooklyn Public Library Business & Careers Center!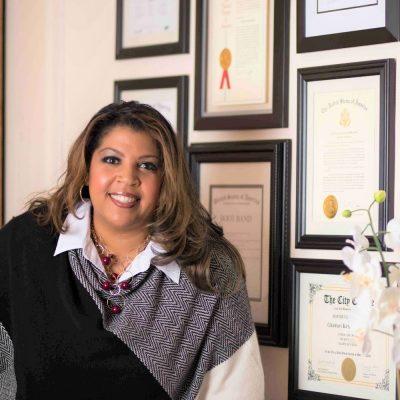 Krista Barnett is the President and CEO of BootBand, the company that produces and sells the only removable boot expander in the world. Krista became an entrepreneur in 2006 when she set out to create a work and life balance, pursue her entrepreneurial passions and have a flexible schedule to enjoy her family. In 2007, Krista was operating a business to help families purchase affordable clothes and gear when she was inspired to invent the BootBand. She sold this business and embarked on a three-year journey to develop this revolutionary product. Since launching in 2010, Krista has single-handedly gotten press in O, The Oprah Magazine, Woman's Day, The Doctor's Show, The Wall Street Journal, and most recently she appeared on The Today Show.
Krista creates products that fill a market need and solves problems and in doing so, she has been awarded patents and trademarks in the United States and international patents in Canada and Europe. Krista has established vendor relationships with Amazon and QVC to distribute her products to the millions of women who need them. Krista is excited to share what she has learned along the way to help other women entrepreneurs establish their definitions of success and step out boldly to achieve their goals.
---
Krista Barnett is one of WE NYC's WE Connect Mentors - successful women who volunteer their time to coach other entrepreneurs on everything from branding to negotiating contracts to raising capital.
Brooklyn Public Library Business & Careers Center is a division of Brooklyn Public Library's Central Library, the Business & Career Center offers resources, services, and programs for business, career, test prep, finance, and college planning. The library offers aspiring entrepreneurs and small business owners events, classes, one-on-one assistance, and resources.
---
If you have questions about this WE Connect Mentor session or would like additional information about WE NYC, e-mail wenyc@sbs.nyc.gov or visit nyc.gov/wenyc.
Organizer of WE Connect Mentor Session | Krista Barnett on the Fashion Industry
Women entrepreneurs are key economic actors in New York City — building businesses that support families, uplift communities, and generate jobs.
Women Entrepreneurs NYC (WE NYC) is an initiative of the NYC Department of Small Business Services that is dedicated to helping women start and grow their businesses.
Free services are available for women entrepreneurs across the five boroughs and in multiple languages.