Description
WE NYC & AMP NYC are excited to open registration for our event, Rethinking Your Pitch, in partnership with Alley and Latino Tech, where you will hear from successful entrepreneurs on how they secured funding and have an opportunity to practice your pitch!
Ask any entrepreneur what their biggest challenge in launching their business is, and it often comes down to one word: funding.
Access to capital can be frustrating and time consuming, but you're not in this alone. As a creative entrepreneurial community, we will come together to listen to others' challenges and successes in securing funding for their businesses or in funding businesses as investors. There are many opportunities to find funding, but first, it's about communicating your journey and your story. After hearing from entrepreneurs, experts, and investors, you'll have an opportunity to practice your story, or "pitch," with other founders and get real time feedback.
This is event is specifically tailored for media and entertainment entrepreneurs, but all are welcome.
---
A special thank you to our partners:
AMP NYC, Accelerator for Media Pros, is a three-month accelerator for Media and Entertainment businesses based out of the New York City Department of Small Business Services. The program is for business owners who are looking to increase business, elevate their brands, expand audience reach, and respond to rapidly changing shifts in the market. The program includes online, self-guided and cohort-based courses supplemented with in-person training to keep your business ahead of the curve. AMP NYC applications for its Fall cohort will open in July 2019.

Alley (previously known as AlleyNYC) is an entrepreneurial hub, where teams and individuals can grow their businesses surrounded by like-minded people, and work collaboratively in a supportive environment.
---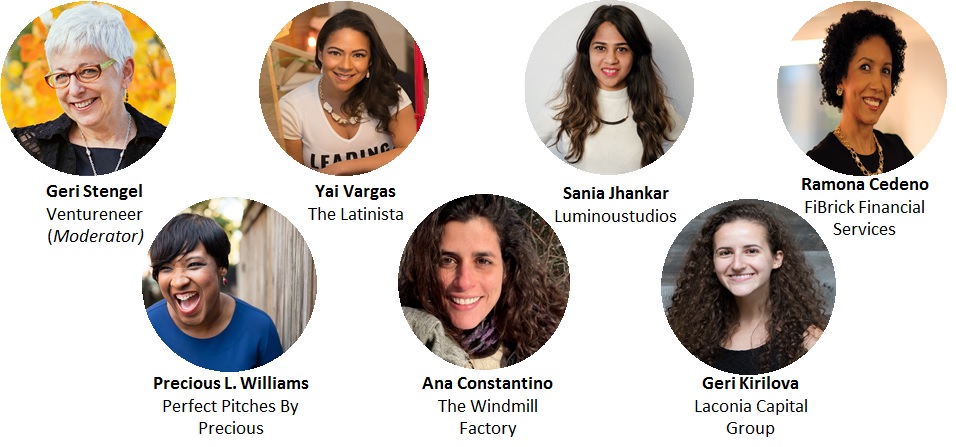 With the participation of:
If you have questions about this WE Connect Event or would like additional information about WE NYC, e-mail wenyc@sbs.nyc.gov or visit we.nyc.