About this Event
ALL USA ENTREPRENEURSHIP CHAPTER - DALLAS 2019
We accept the challenges to our theme "We Can Have It ALL".
YOU ARE CORDIALLY INVITED TO JOIN US!
Friday, September 27, 2019 and Saturday, September 28, 2019, at the beautiful and elegant Gaylord Texan Resort & Convention Center, to participate in understanding each person's perspective of "We Can Have It ALL." Hear speakers from around the globe, engage in discussions and share what it means for you to ponder our theme.
Enjoy global networking and cross-cultural relationship building. Speak directly with individuals from other countries, on the possibility of taking your organization and/or business global, around a candle lighted table top in an atmosphere that offers much more to life's journey. ALL Ladies League USA Entrepreneurship Chapter – DALLAS 2019, is a two- day global event.
ALL LADIES LEAGUE USA ENTREPRENEURSHIP CHAPTER – DALLAS 2019, RAISES THE BAR ON GLOBAL RELATIONSHIP BUILDING AND NETWORKING EXPERIENCES.
It is also an opportunity to become a lifetime member of ALL Ladies League and ALL Ladies League USA Entrepreneurship Chapter, to enhance your global experience, connect and participate in the vast number of events worldwide.
For more information on: Vendor Space, Authors' Book Signing, Sponsorship, and Collaboration/ Partnering, please contact: Committee via email: usaallentrepreneurschapter@gmail.com/toll free: 888-557-7060: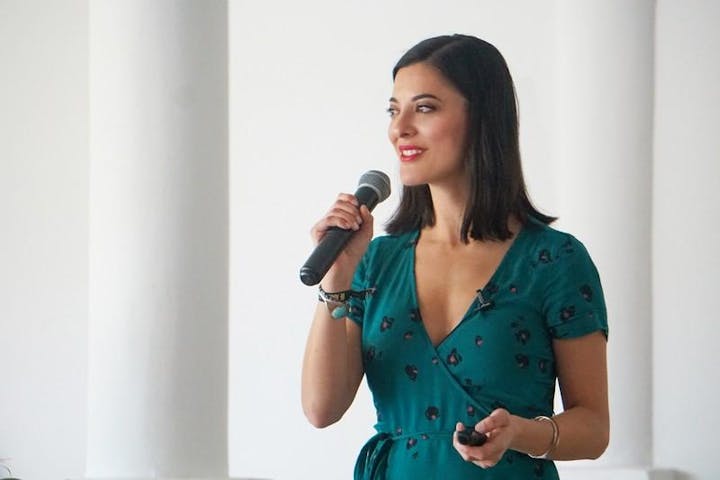 "You love the outfit, but does it love you?"
Fabiola Beylouni is a New York City-based style expert and image coach whose passion is helping the new generation of heart-centered entrepreneurs, creatives and thought leaders elevate their presence and step into their brilliance.With nearly a decade of experience producing major campaigns for fashion brands, assisting wardrobe stylists on photo shoots and working with models and actors at talent agencies, Fabiola has developed a keen insight into the art of helping people sparkle brighter. Fabiola is also the first and only certified Image Therapist™ to be mentored by globally recognized style sage and founder of Image Therapy™, Liana Chaouli, who has consulted CEOs, celebrities and political figures on matters of self-image for over 30 years. Using the principals of Image Therapy™, Fabiola works closely with clients, analyzing their personality and physical attributes to guide them in building a wardrobe that allows them to lead with confidence and authentically reflect the message of who they are to the world.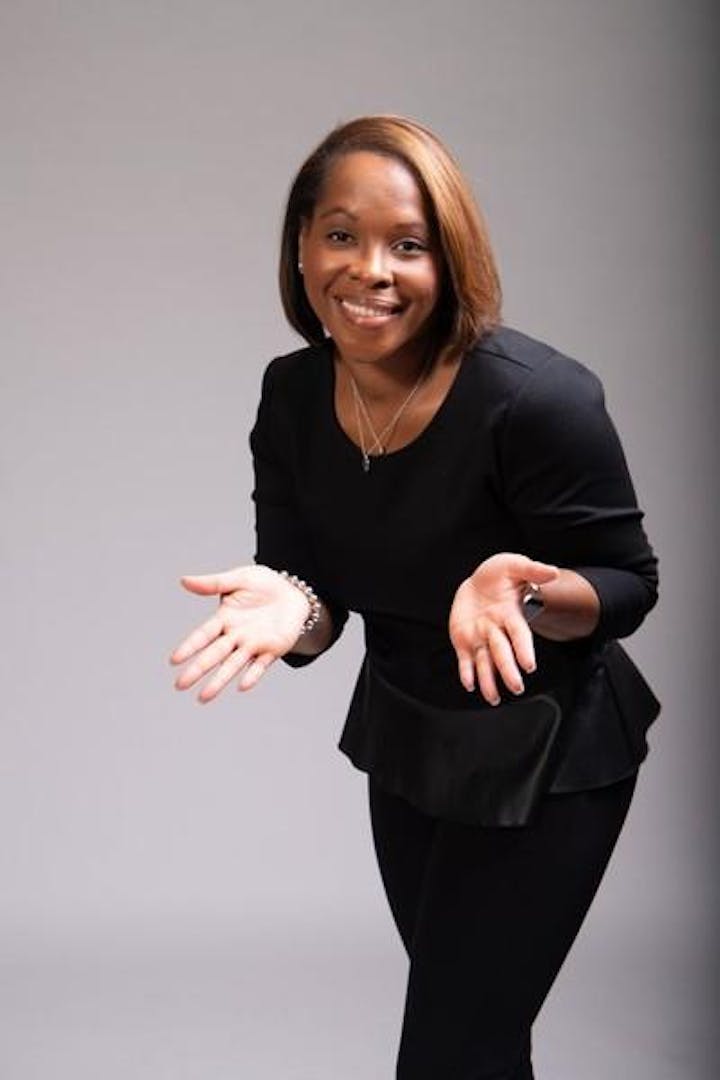 "Increasing self-love is key to appreciating who you are and who you are becoming"
Sharon J. Lawrence is the owner/primary clinician of Selah Wellness & Therapeutic Services, LLC. She has over 15 years of experience working as a Therapist, Clinical Director, Foster Care Supervisor, Behavioral Health Bureau Chief, Certified Anger Management Specialist, Certified Life Coach, Certified Prepare-Enrich Trainer and Speaker. She specializes in providing therapy for Therapists, Professionals, and Couples. She is passionate about empowering others to maximize their quality of life. Her mission is to provide individuals and couples with the tools to be successful. Sharon earned a Bachelor's of Social Work from the State University of New York at Fredonia in 2000 and a Master's of Social Work from the State University of New York - University at Buffalo in 2002. Sharon also received a Certificate in Chemical Dependency Counseling from Dundalk Community College in 2012. She is a Board Approved Clinical Supervisor in Social Work and has been supporting new licensees since 2013.
Sharon is also a Certified Anger Specialist-II (CAMS-II), Certified Prepare-Enrich Facilitator and Trainer, Certified Life Coach, Board Certified-TeleMental Health Provider (BC-TMH), and credentialed as an Employee Assistance Specialist-Clinician (EAS-C/ EAP). In addition, she holds a Certificate in Christian Ministries from the Evangel Bible College in Upper Marlboro, MD.Sharon is the creator/founder of Selah Training Services, which is an area of Selah Wellness & Therapeutic Services, LLC located in Largo, MD. She is a trainer and clinical consultant for agencies and organizations. She provides training on professional development, self-care, mental health, empowerment, and team building. She also supports leaders with effective conflict resolution and communication skills that improve workplace environments. Sharon is a passionate, driven, and fiery speaker who is able to shine light on strengths and help you find your voice and power to excel beyond what you ever thought imaginable. She seeks to educate and encourage those in need of shifting from one phase of their lives to another that can produce growth and success. Sharon believes that if you can change your mindset, you can change your behavior. She addresses fears related to failure and success and enjoys watching individuals' faces when they realize they have the ability to live out their dreams and be happy. She provides realistic steps to achieving a more revived lifestyle, which she calls The Selah Moment.
Sharon is the author of 7 Simple Ways to Shape Your Marriage: Strategies to Feeling Loved and Connected; and the My Everything Gratitude Journal. She is also the creator of Desserts & Discussions the Tour, which focuses on providing information related to mental health, self-care and healthy relationships. She has been featured as a speaker/presenter and guest for NAMI (National Alliance on Mental Illness), MedStar Health, GenX Ladies Conference, WBGR and NBC4 Health & Fitness Expo. Sharon is a native of New York City. She and her family currently reside in Prince George's County, Maryland.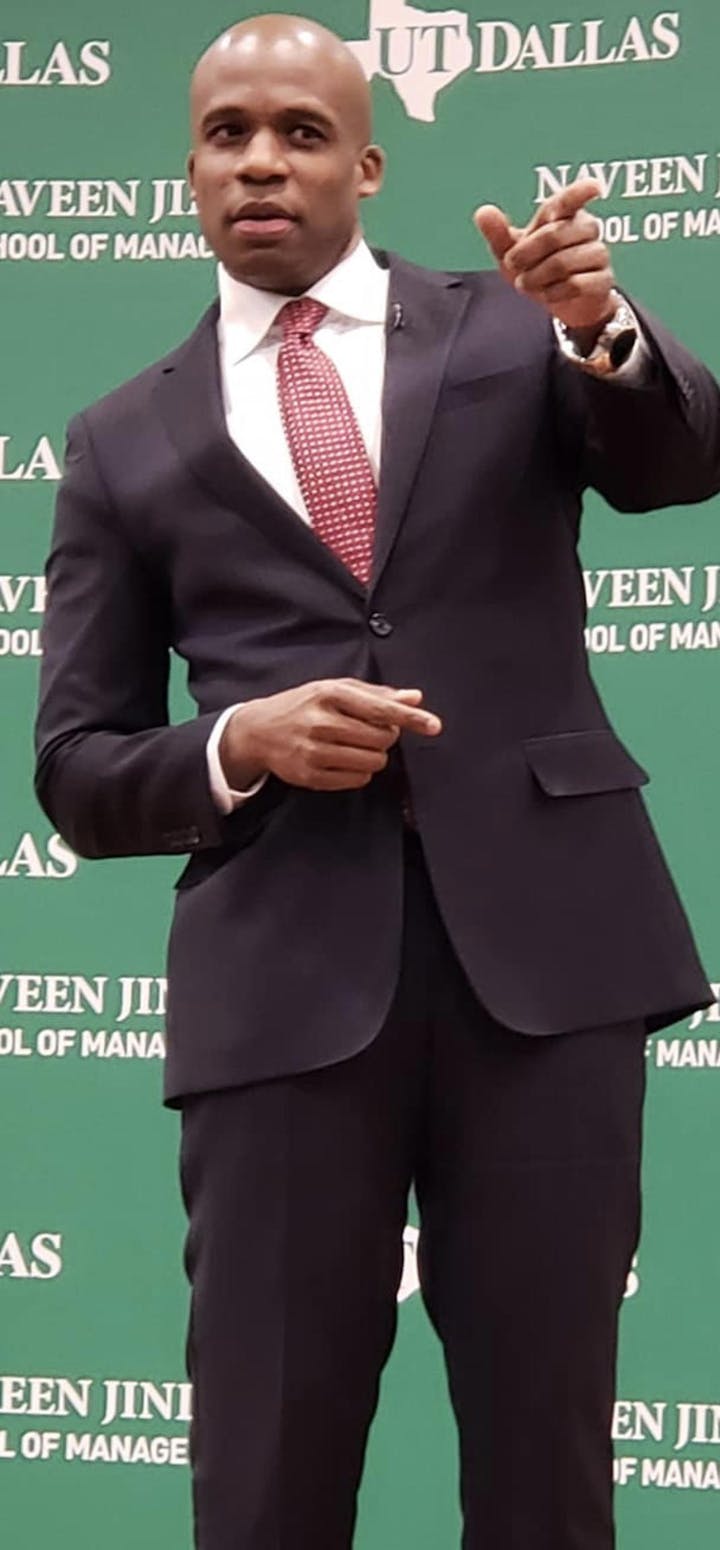 Kevin is an inspirational speaker who delivers presentations that are not only inspiring but thought-provoking. They are designed to enhance leadership and personal development by harnessing one's unique brilliance through up-leveling a mindset shift and influential communication.
Kevin started his career as a pharmacist in 1995 where he received numerous promotions through communication and leadership. After discovering that he was able to teach others how to tap into this ability as well, he formed Brilliance Leadership Academy. He now teachers others the skills that have impacted his personal and professional life so profoundly.He is also an affiliate coach with Lisa Nichols, who was featured as a co-author of the world-renowned book 'The Secret'. He coaches business owners, leaders and speakers via Zoom and/or in-person VIP days on how to increase their mindset and language to be impactful, influential and authentic in order to produce powerful results in the world. Kevin partnered with Paula Farmer to host their biannual workshop entitled The Brilliance Experience where they show people how to tell their stories more powerful yet transparent as well as success strategies on how to speak at corporate, write the proposal and what to say once you're there.On the personal development side, he creates a Facebook an authentic live video daily to share with his audience and his growing Facebook tribe entitled Owning Your Brilliance. He also creates two LinkedIn videos weekly leaving tips on how leaders can create a "Brilliance" culture that ultimately has their employees willing and ready to 'run through a brick wall' increasing productivity and retention, simply because of what the videos teach.Personal Quote (from my website)"Owning Your Brilliance Allows You To Become The Best Version Of Yourself While Making a Positive Impact & Influence on Others at the Same Time!"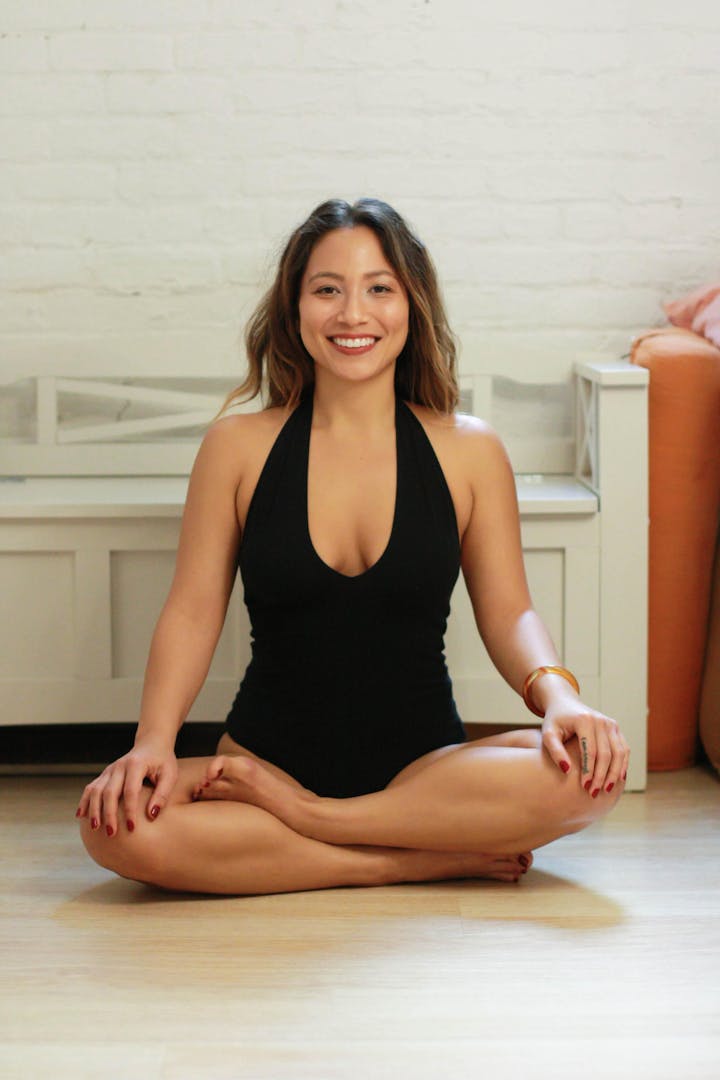 Lee Noto, Intimacy Coach & Sensuality Specialist, Reiki Practitioner, and Certified Bodyworker
Quote: Tend to the garden that is the inner landscape; the outer landscape will blossom to match itLee Noto is a Intimacy Coach & Sensuality Specialist. She works with individuals who want to want to create and deepen their relationships, feel safe in opening their hearts, expand on their emotional and intimate intelligence, and have more emotionally-connected sex. She specializes in guiding women to radical self-expression and sexual freedom.She coaches clients one-on-one, leads workshops and talks, and shares regular content on social media and her blog. Lee incorporates aspects of Eastern and Western modalities, such as: neuroscience, psychology, Tantric philosophy, various meditative practices, Reiki, and more. She has studied with teachers across the U.S. and India on subjects including conscious & sacred sexuality, meditation, breath work, and transformational coaching. Her unique approach allows her to create a safe space for clients to explore intimacy in a profound way.In her spare time, Lee enjoys cooking, being outside, staying physically active, and spending time with loved ones. You can find her singing and dancing while waiting for the train or smiling at passers by. She has a true joy for life and is becoming more joy-filled each day.Learn more about Lee and the work she does by visiting www.leenoto.com.