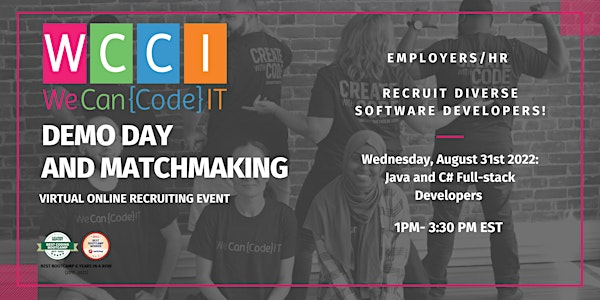 We Can Code IT Hiring Event: Demo Day August 2022
Join us for Demo Day at We Can Code IT to network with professional software developers!
About this event
This event will be both a networking opportunity and a chance for our new full and part-time graduates to showcase their final projects, built using the composite of the skills they acquired throughout their time in We Can Code IT's full-stack coding bootcamp.
If you have tech talent needs and are looking to support diversity and inclusion in the tech workforce, this event is where you need to be on August 31st! You will also gain full access to our students' portfolios, resumes, and contact information. We are proud of how far all of these graduates have come, and the extensive skills they learned in this intensive time period.
Please reach out to careerservices@wecancodeit.org for any inquiries.