WE CAN BREATHE : Healing For Black Lives #WECANBREATHE
About this event
On Saturday May 8th, 2021 at 11am, Tyson Suzuki (Active Advocate) is teaming up with breathwork facilitator/sound healing practitioner Essie Marie (The Angelic Ones) and fellow sound healing practitioner/musician James Lamar (Soulfully Healed) for a free mass healing event/peaceful march on Bruce's Beach, formerly owned by a black family.
There has been tremendous trauma in the collective black population from seeing countless incidents of police brutality. So many protestors have been chanting, "I Can't Breathe" or "We Can't Breathe" to bring awareness to police brutality and the overall oppression of black people in America. This event will promote a space where black lives can feel safe to breathe & use their breath as a way to heal themselves, their lineage/ancestry and the collective.
This Is An Opportunity To Rewrite Your Story on Subconscious Level to Rise Up, and Take Your Power Back: Relax, Rejuvenate and Rebirth A NEW YOU , Physically, Mentally, and Emotionally ( SPA For The Soul)
When: Saturday May 8, 2021
Where: Bruce's Beach ( Tower 26)
2600 Highland Ave,
Manhattan Beach, CA 90266
Time: 10:30am-1:00pm
(10:30am) Meet and Greet (Get Comfortable )
(11:00am) Introduction
(11:11am-11:30am )Breathwork
(11:30) Intermission
(11:40am -12:30pm) Peaceful March to Pier (1 mile or less )
(12:30pm -1:00pm ) Sound Bath
Parking: Street , Paid parking lots
What Is It:
BreathWork
Breathwork, is an active form of meditation that uses a continuous circular breathing pattern for a period of 25-30 minutes, Essie will coach you through the process. This is a laying down experience, and music will be played to help increase motivation.
Breathwork helps you access your subconscious ( an altered state of reality, your higher self) in turn it allows you to release block emotions that have been stored in your body causing anxiety, anger, stress , diseases, keeping you from reaching your fullest potential ( life purpose). Accompanied by Gong Symphony, Then, your filled up with Gratitude, and Love
*"Some people say it's like 15 years of Therapy with out saying a word "
⚡️⚡️⚡️⚡️⚡️⚡️⚡️⚡️⚡️⚡️⚡️⚡️⚡️⚡️⚡️⚡️⚡️⚡️⚡️⚡️
It's Absolutely Mind Blowing and Transformational !!!!!
Sound Bath
A Sound Bath is an acoustic sound healing journey that relaxes the body, clears the subconscious, calms the mind, and activates your body's natural healing systems.
A wide variety of ancient sound healing instruments, including planetary tuned gong, crystal singing bowls , and more to create a sound healing experience that will vibrate and activate every cell in your body , that revitalize the mind , body, and spirit leaving you feeling refreshed and rejuvenated.
GONGS ~ The gong vibrations impacts the body and its meridians. It releases blocks, reduces tension and stimulates circulation. The gong changes the feelings that are blocked by cutting the thoughts that sustain and recreate the feelings.
Sound Healing is so effective because it influences our emotional bodies as well as our physical bodies. Different sound vibrations interact with our physical and energetic bodies in beneficial ways
Benefits :
Activates Higher States of Consciousness
Unlocks Blocked Emotions
Relieves Anxiety and Stress
Induces Complete Relaxation
Promotes Deep Meditation
Heightens Clarity
Improves Ability to Concentrate
Relieves Insomnia
Decreases Depression
Normalizes Blood Pressure
Relieves Physical Pain
Release Emotional Trauma
A variety of techniques will be utilized to create the Up Most Memorable Experience to the Journey Into Self.
Including Live Vocals from James Lamar of Soulfully healed to Harness the power of the Human Voice through sound therapy ( Affirmations, Mantras)
"We All have the Power to heal ourselves with our voice and Mindset"
Understanding that your body is an instrument helps you to free your voice and use it to fully express yourself in your work and personal life. Through sound therapy, you just might be able to find the authority of your own true voice – and self .
How to prepare :
March
You are welcome to bring Signs/Posters that represent the cause created in love & Light
wear T shirts that represent the Cause #WECANBREATHE #BlacklivesMatter
Breathwork/Sound Bath
*This is a laying down experience ~Make sure to create your most comfortable space . Comfy suggestions: Blanket, pillow, water, crystals, yoga mat (bed) + eye mask and/or scarf . Also, wear comfy clothes so you can relax.
DON'T EAT BEFORE : You want your last meal to be 2-3 hours prior to Breathwork (the emptier your stomach, the better the results). If you must eat something to stabilize your blood sugar, please make it something very light.
TIP: Drink lots of water before class.
DO NOT drink any alcohol or do any type of drugs prior to attending this event.
You will be required to sign a waiver prior to participating in the Breathwork. Waiver available Below, please complete prior to attending
After Care:
This is like a Detox, be gentle with yourself after, Drink lots of water
------------------------------------------------------
DISCLAIMER: The Content and information provided on this web site are intended for informational purposes only. No claims are made by Essie Marie and/or other presenters as to specific health benefits and are NOT considered to be any prescriptions or healthcare information whatsoever. Information provided on this site is not intended to diagnose, mitigate, treat or cure any disease or condition whatsoever. Individuals should consult with their doctor or a qualified health care provider for medical advice. The user assumes all responsibility and risk for the use of the information on this web site. THE CONTENT ON THIS SITE HAS NOT BEEN EVALUATED OR APPROVED BY THE FDA. Essie Marie RELINQUISHES ALL RESPONSIBILITY AND LIABILITY ASSOCIATED WITH ANY INFORMATION, SERVICES OBTAINED, OR PRACTICES BASED ON THE CONTENT OF THIS SITE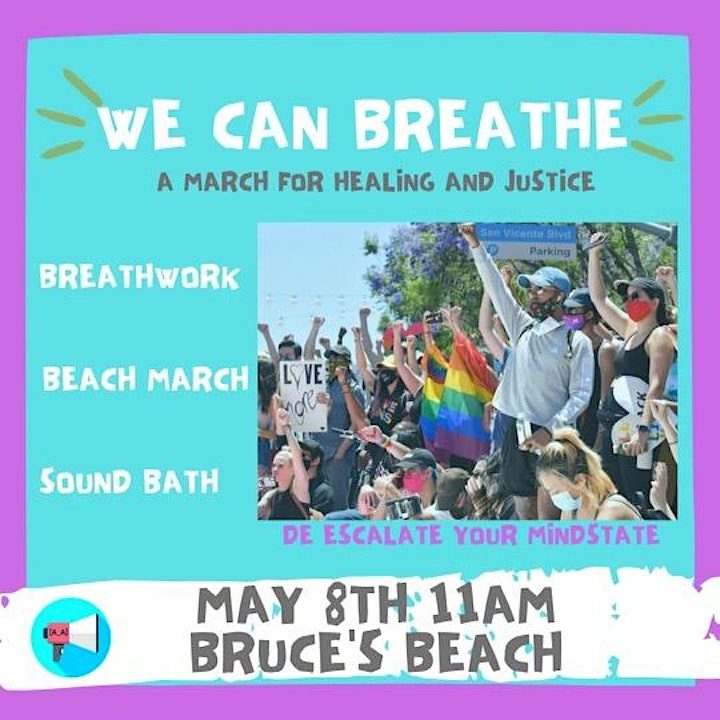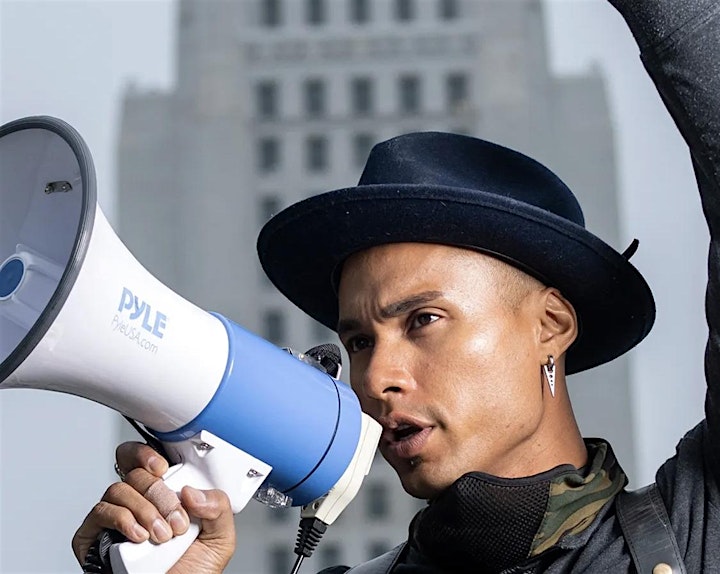 Active Advocate Founder: Tyson Suzuki is a Black-Japanese activist and organizer. As an intersectional activist, he sees the correlation between racism, imperialism, and hyper-capitalism that catalyze the problems we face on this planet. This understanding empowers Tyson to be active in organizing and revolutionary in thought.
At the start of the 2020 resurgence of civil rights and social justice movements, Tyson pledged 110 days of organizing and protesting every day, utilizing his platform Active Advocate to support the BLM movement. Tyson's organizational skills in grassroots efforts and lobbying created a measurable blueprint that engaged every meetup as an opportunity to impact change in social justice. These social justice initiatives are ongoing. In just four months, Active Advocate mobilized more than 100 marches, facilitated 1325 letters to elected officials, rallied 1000's of signatures for petitions, and issued 4103 PPE and hygiene kits to Skid Row. Tyson believes that organization, mobilization, and peace are vital components to impacting the change we need on the planet right now.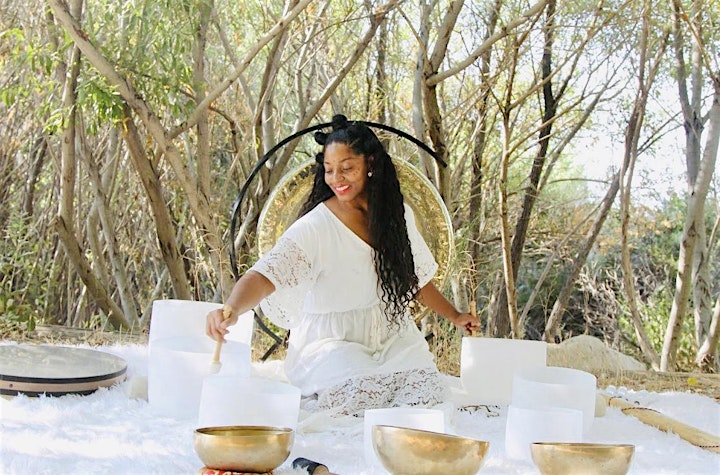 The Angelic Ones Essie Marie Is the Creator of The Angelic Ones, which is a collective that offers many healing modalities to Awaken the Greatness Within.
Essie, has been in the field of psychology for the past 20 years as a Human Behavior Specialist, working with special needs children, and their families, to empower them to navigate in their immediate environments.
Essie utilizes her experience as a Human Behavior Specialist, And mindfulness practitioner (Breathwork, Sound Healing, Energy Channel) to create a safe space to help clients destress & reconnect with self and the world.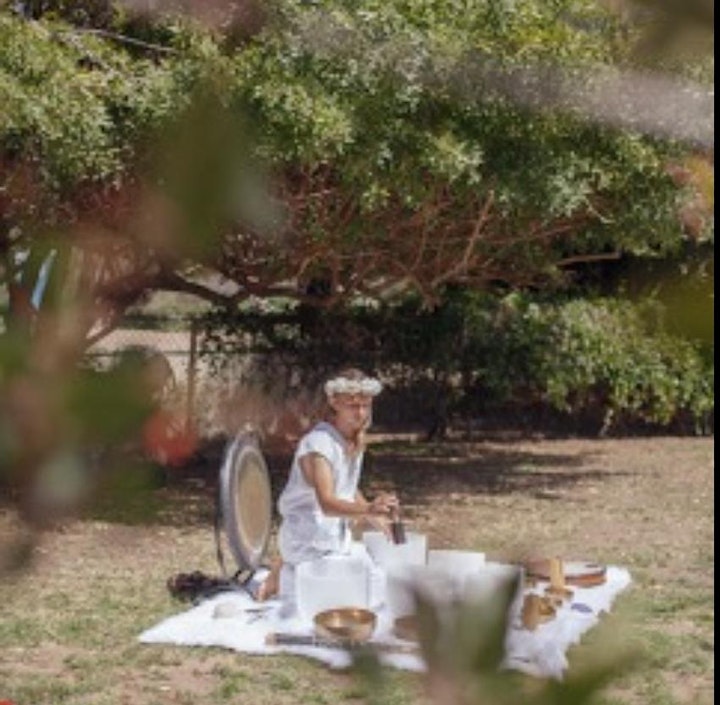 Soulfully Healed James Lamar is the founder of Soulfully Healed. James combines the vibration of his voice with the healing frequencies of ancient instruments to create a soulful healing experience. James was trained by Ana Netanel, a well-known sound healing practitioner who has been on MTV and Grey's Anatomy.
Aside from leading sound baths, James has been pursuing a music career for 10 years as a conscious soul artist. His original music has the intention of healing—the lyrical content serves as a modality to inspire others to begin their own healing process. James combines his original music, sound healing, and his passion for plant-based food to heal the world.
We Look Forward, to holding Space for Your Transformation
IT IS TIME, TAKE YOUR POWER BACK!
Love & Light