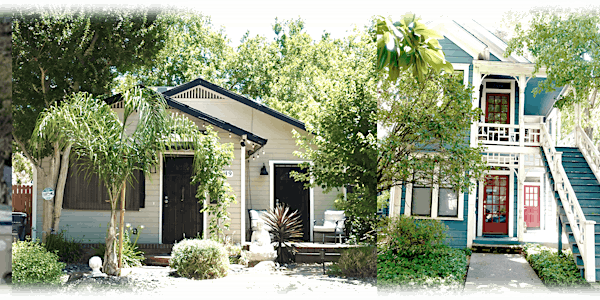 We Build Sacramento: A Missing Middle Housing Open House (Virtual Event)
A Missing Middle Housing Open House for Neighborhood Enthusiasts
About this event

Neighborhood enthusiasts! If you were not able to make one of our in-person We Build Sacramento open houses, you can still join us for conversation at one of our virtual open houses this week! Come meet other residents and share stories about housing challenges that you've experienced. You will learn about Missing Middle Housing and how it can:
Help make housing more affordable for our residents
Increase entry-level home ownership opportunities
Help homeowners build generational wealth and passive income
Enable local ownership and neighborhood-driven investment
It will be open house format on Zoom so you can log in anytime between 10am-2pm, however, there will be brief presentations at 11am. Registration is required to receive a Zoom link. Spanish flier available here.
Beginning October 24th, a self-guided online questionnaire will be available on the project webpage for those who are interested in this conversation, but could not join one of the workshops. The online questionnaire will be available for two weeks, from October 24 to November 4.
Last week, one of the We Build Sacramento workshops was featured on CBS News .
Last year, City Council confirmed a strategy to allow a greater array of housing types citywide as part of the 2040 General Plan Update and this Missing Middle Housing Study is an effort to explore how this strategy can be thoughtfully implemented in Sacramento.
Questions? Click here to see responses to frequently asked questions. Or contact us at MissingMiddle@cityofsacramento.org
Be sure to visit the website and sign up for updates: http://www.cityofsacramento.org/MMH