"We Believe In Dinosaurs" - Director Talk & Film Preview
Actions and Detail Panel
"We Believe In Dinosaurs" - Director Talk & Film Preview
Tue, January 10, 2017, 5:00 PM – 6:30 PM CST
Description
ISC is partnering with Google to offer you an early inside scoop on the next film from Chicago's own 137 Films, the award-winning documentary production organization that promotes science through storytelling.
We Believe in Dinosaurs is a documentary film about Noah's Ark, creationism and America's troubled relationship with science. At this event you will get to see the advance trailer, clips from the film, and participate in a conversation with the film's Directors/Producers, Monica Ross and Clayton Brown.
Creationists believe in dinosaurs and that they were created by God 6,000 years ago and lived among humans. But in recent years, believing has not been enough for creationists. Determined to prove that the Bible is historically and scientifically accurate, they began building museums based on creation science. Their goal is to debunk evolution and to do that they started to think big. Creationists have built a $100 million, 510-foot Noah's Ark in rural Kentucky with the express purpose of debunking evolution. Shot over the course of three years, We Believe In Dinosaurs follows the building of the Ark from blueprints to opening day and tells the story of the unsettling and uniquely American conflict between science and religion.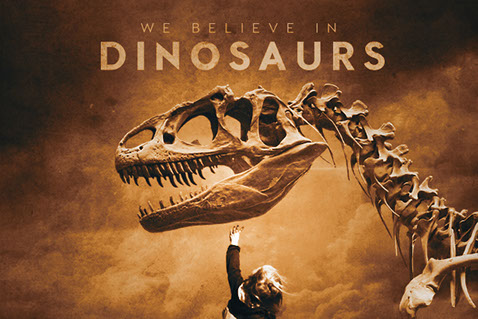 This event is free and open to the public but advance registration is REQUIRED for entry.
Get more info and see trailers for 137 Films previous award-winning films "The Atom Smashers" (about the search for the Higg Boson by Fermilab scientists) and "The Believers" (about the Cold Fusion) here. Learn the story behind their name here.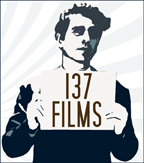 137 Films is a 501c3 nonprofit documentary film company that creates films out of the stories found in the world of science to entertain, educate and inform by exploring how science's search for answers impacts our cultural, political and personal lives. More at 137Films.org. To be a participating backer and see info on those appearing in this film, visit their IndieGogo page here.