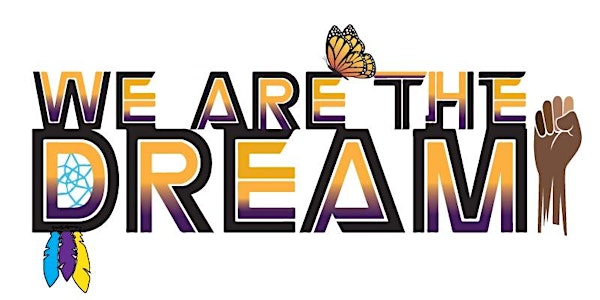 We Are The Dream + LatinxEd Student Storytelling Workshop
Storytelling is power! Join us in discussing the unique experiences of Latinx families in North Carolina and the changes you want to see!
About this event
What we know for sure: Students are BRILLIANT and their stories hold the key to liberating education!
The We Are The Dream Storytelling Project is an online collective for folks to learn together, share their unique stories, and develop powerful digital campaigns to change the way young folks experience school and the education system.
LatinxEd invites you to join their #SomosNC listening tour to elevate the unique barriers to opportunity facing Latinx families in North Carolina. During these sessions, we will discuss Nuestra Comunidad, and ask students to share their vision of liberated learning and what is needed for schools to truly prepare young folks to reach their highest goals!
The videos collected will be shared on social media in hopes that others will hear your story and join the movement of owning our narratives and demanding equity in policy development spaces across the nation!
To join the Digital Storytelling Collective, follow these easy steps:
Step 1: Register for ONE of the workshops offered.
Step 2: Fill out the Student Storyteller Questionnaire
Step 3: Attend the session! We recommend attending with 2 devices (for example a laptop and a phone or 2 phones) to enhance your experience.
That's it! During the workshop the We Are The Dream Team will provide you with everything you need to get started submitting stories and earning $100 stipends!
***Must live in the United States and identify as a student, teacher, parent, artist, activist, or community member of color***
For more about attending the workshop in connection with LatinxEd and their #SomosNC listening tour to advance equity in education, please contact LatinxEd Community Organizer, Zamantha Granados at zamantha@latinxed.org.
We look forward to connecting with you soon!
#TheDreamTeam
Check us out on Facebook or Instagram @wearethedreamstorytelling