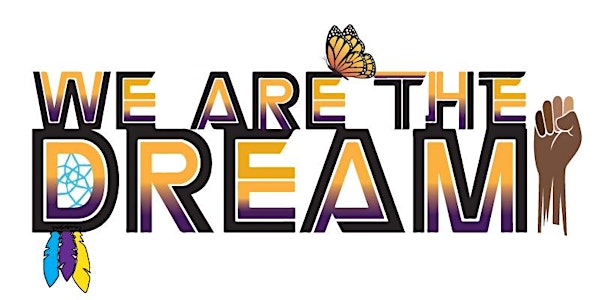 We Are The Dream + Energy Convertors Digital Storytelling Workshop
Storytelling is power! Join us by sharing your story of what happens when racial identity and the school system collide.
About this event
The We Are The Dream Mantra: "The revolution might not be televised, but it will be a trending topic on social media!"
Fact: Young folks are BRILLIANT, and students across the country are in an active protest of the inequitable American school system.
With the introduction of social media, young folks have taken the historic practice of sharing stories within local or cultural communities to new heights- creating various global social change movements. The We Are The dream Digital Storytelling Collective exists to amplify those stories- connecting them with policy change movements happening in communities across the nation.
Energy Convertors is dedicated to elevating the voices and experiences of the end-users of education - the students, parents, and their community. During this session, we invite young folks to share their experiences as students in the Oakland School District, their vision of liberated learning, and what changes need to happen in order for schools to be a place where scholars feel they are able to access the resources and knowledge needed to reach their post-secondary goals. The videos collected will be shared on social media in hopes that others will hear your story and join the movement of owning our narratives and demanding equitity, now!
To join the Digital Storytelling Collective, follow these easy steps:
Step 1: Register for ONE of the workshops offered.
Step 2: Fill out the Student Storyteller Questionnaire
Step 3: Attend the session! We recommend attending with 2 devices (for example a laptop and a phone or 2 phones) to enhance your experience.
That's it! During the workshop the We Are The Dream Team will provide you with everything you need to get started submitting stories and earning $100 stipends!
***Must live in the United States and identify as a student, teacher, parent, artist, activist, or community member of color***
For more about attending the workshop in connection with Energy Convertors and their Student Voice Report on the adverse effects of California's A-G policy, please contact Executive Director Dr. Charles Cole at charles@energyconvertors.org.
We look forward to connecting with you soon!
#TheDreamTeam