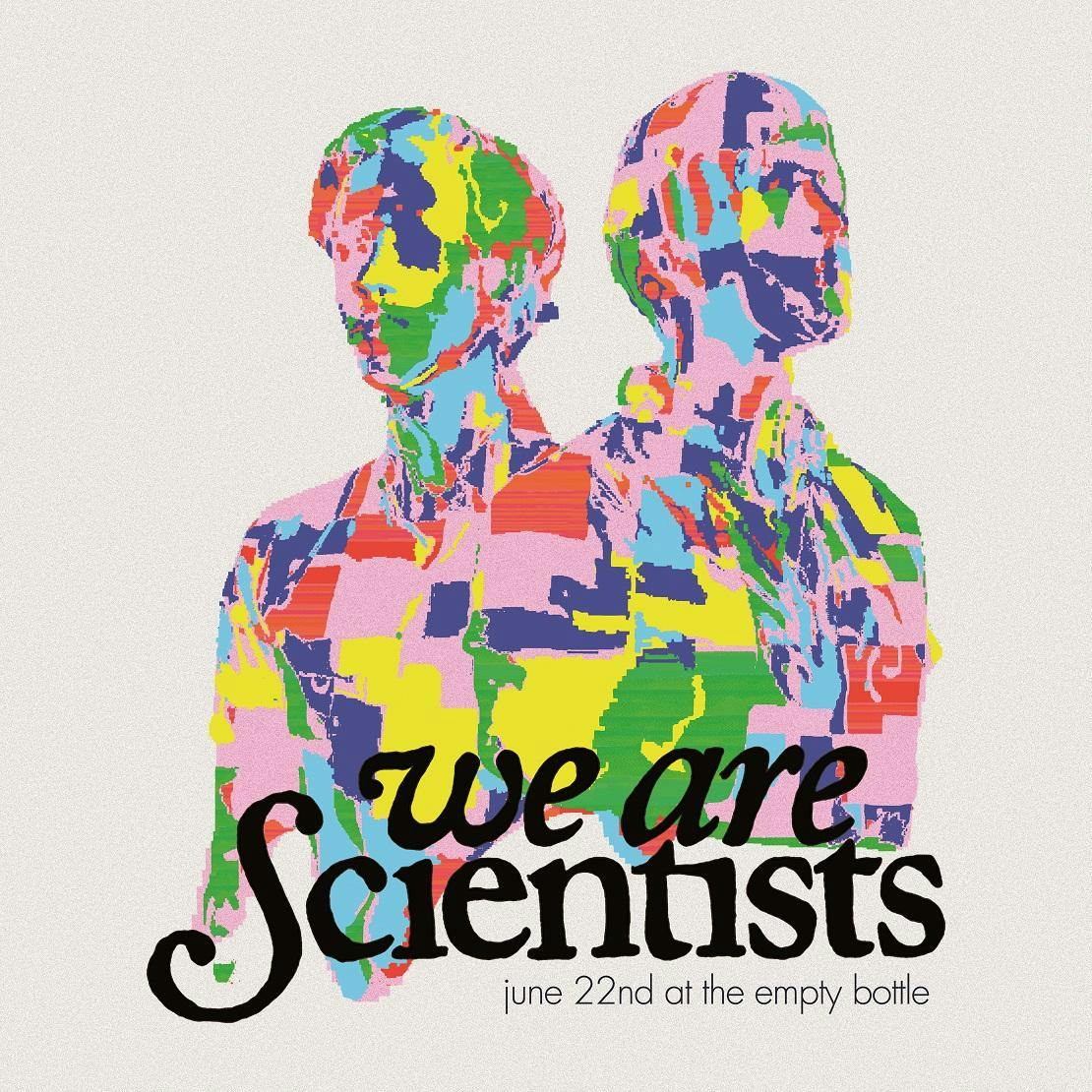 About this Event
$18 (ADV), $20 // 21+
----------
WE ARE SCIENTISTS is a New York City-based rock band that formed in Berkeley, California, in 2000. The band is made up of two very talented musicians in Keith Murray (vocals, guitar) and Chris Cain (bass). Murray and Cain are known for incorporating comedy into their live performances, music videos and interviews. Their live and interview "banter" is never scripted, as Murray insists that the thought of ever rehearsing or reusing material is cringe-worthy.
WE ARE SCIENTISTS' success largely comes from With Love and Squalor, their first studio album, which sold 100,000 copies in the first six months. The group's sophomore album, Brain Thrust Mastery, was also a huge success second album, as it charted at number 11 in the UK album chart, with two top-40 singles, "After Hours" and "Chick Lit." More recently, the band teased new music, which was released in February 2018. This was the release of the music video for their single "One In One Out". WE ARE SCIENTISTS are coming fresh off a new album, Megaplex, which was released April 27, 2018.
Megaplex is truly a WE ARE SCIENTISTS album for 2018. It takes from every era of the duo and amalgamates it in such a way that you it never feels forced or out of place. While we may miss those cutting riffs, they do more than enough to satisfy our thirst.
THE CANDESCENTS are a rock 'n' roll band formed in 2014, in Columbus, OH. Since then, the group has stirred a lot of noise in the Columbus music scene, which as led them to a record deal with Dirty Hit Records. The band is the latest signings to pop powerhouse Dirty Hit, and recently supported Pale Waves on a flurry of Stateside shows. The Ohio four-piece has kicked off their summer with a snappy new single 'Boyfriend'. With a debut EP set to drop this summer the group clearly has big plans, and hopefully they'll have big songs to match. Debut single 'Boyfriend' is certainly an imposing introduction, a summer-ready college rock burner with a killer guitar riffs. It's hooks galore, a taut slice of guitar pop with just that slight hint of grit in the sound.