WE ARE RESCHEDULING TO TUES Oct 26 due to the World Series - Larry Jordan for BorisFX, SF Cutters: Paul Baker w/ PBS "Yellowstone" Doc - Prod to Post & Chris Fenwick - Design an Affordable & Effective Storage System: w Costume Contest

Tuesday, October 26, 2010 from 6:30 PM to 10:00 PM (PDT)
Event Details
Thanks to Adobe, AJA, Apple, CreateMore, OmniGroup, and GTech and the above sponsors for providing software, hardware, and services for SF Cutters Management and Services!
Thanks to Ninth St. Screening Room and Staff for serving us!
 RESCHEDULED TO TUES OCT 26 - Due to
THE SF GIANTS WON THE NL PENNANT!
World Series starts this week in SF.
$11.24 online and $15 cash ( exact bills please) at the door for any remaining seats
Please reserve your seat online, it helps us plan for refreshments, saves time at entry, and saves your seat.
NOTE - NEW DAY AND NEW LOCATION
Ninth St. Screening Room
145 Ninth Street
San Francisco CA
AGENDA: Subject to change and adjiustments
6:15 - Doors open register for the Costume Contest, turn in your Editors Retreat Essays
6:30 Pizza and Networking ( House will open when speakers are checked in )
7:00 Welcome
7:05 Larry Jordan demos Boris FX Contiuum Complete 7 FXPlug
7:40 Paul Baker: PBS "Yellowstone" Doc - Prod to Post
8:15 Break
8:30 Chris Fenwick: 
Design an Affordable  and Effective Storage System
9:10 Costume Contest and Editors Retreat Essay Drawing
9:30 Raffle
10:00 We are done - Go home safely or on to your next stop.  If you want to socialize after the evening - please make arrangements  for your next stop. Many establishments close early on a weeknight, and we would like you to get home safely.
Details: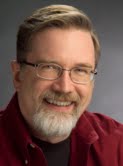 LARRY JORDAN
Meeting attendees will experience the ins and outs of Boris Continuum Complete 7 FxPlug as Larry Jordan demonstrates why BCC is the Swiss Army Knife of Visual Effects. Larry will show easy-to-use solutions for many common post-production tasks in Apple Final Cut Pro, including:
* UpRezing SD footage to HD with BCC UpRez
* Removing moving foreground objects with BCC Motion Key
* Applying "electronic makeup" with BCC Smooth Tone
* Removing unwanted video noise from image clips with BCC Noise Reduction
* Creating eye-catching transitions with Boris Continuum Shaders
Plus as many other effects and cool stuff that he can squeeze into his presentation- and still allow time for questions!
More information regarding Boris Continuum Complete 7 FxPlug is online at:

http://www.borisfx.com/Apple/bccfxplug/

Everyone who attends the meeting will receive a FREE Boris Continuum Glitters Unit plug-in via download*. The Boris Continuum Glitters Unit is a $99 value:

http://www.borisfx.com/units/glitters.php

*requires online registration for meeting, or using the link provided at the meeting on screen.
______________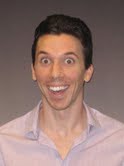 PAUL BAKER w/ PBS "Yellowstone" Doc - Prod to Post
Paul's website: http://paulbakerportfolio.com/
"Yellowstone" Intro : http://vimeo.com/15411207
___________

CHRIS FENWICK: Design an Affordable  and Effective Storage System
Chris's website: http://chrisfenwick.com/
__________
Costume Contest: Win Prizes and get an extra Raffle ticket just for participating
Costume Theme - The 60's and Hippies - Old Hippie, New Hippie, Share the Love, and break out the tie dye.
Subcategories will be announced on Oct 27 for signup
Winners chosen by attendees' applause, bring your friends....
_______________________
_______________________
Upcoming EVENTS that will interest YOU:
_______________________
IN San Francisco 2011
Macworld Exhibits Only and Conference Discounts for Apple User Group Members - hey that's SF Cutters - and that's YOU!
Special Discounts for Exhibits ONLY Passes and Conference Pass - Join our newsletter or Facebook page today!
Free self subscribe and unsubscribe : http://thetaoofmac.com/mailman/listinfo/sfcutterannounce
_______________________
IN Los Angeles
FREE Exhibits Pass Admission to Streaming Media West Nov 1-3 in LA courtesy dvCreators
Streaming Media West for DVcreators.network members, including FREE admission to the show floor.

Come see, learn and discuss what's taking place with online video business models and technology at the Streaming Media West show, November 1 – 3 at Hyatt Century Plaza in West Los Angeles.

With more than 100 speakers and 30 sessions, Streaming Media West is where content owners, viral video creators, online marketers, enterprise corporations, broadcast professionals, ad agencies, educators, and others all come to see and hear the latest in online video technology. Speakers and presenters include key people from Google, Adobe, Limelight Networks, Brightcove, Roku, the major broadcast networks and more.

Click here for more details and your discount code:
http://www.dvcreators.net/special-discount-for-streaming-media-west/
_______________________
in New Orleans 
FMC TRAINING: Editors Retreat 2011 Feb 16-20 
We will have an essay drawing for one Full Access Pass  ($2,295 value) - does NOT include hotel and meals ($950) or travel
The terms of the pass REQUIRE the winner to use the hotel and meals reserved. This is a networking event where people socialize and learn.
Retreat attendees are known to walk away with incredible raffle prizes and swag, (this link will take you to the beginning of the 2011 prizes ALL attendees are eligible for ) often worth more than cost of attending.

Before entering the drawing please make sure you can commit
the time
the airfare and the hotel.
The pass is not transferable and we would like to give this to someone who can benefit and attend. Please give this some serious investigation. Our participation with FMC events has opened continued support for the last three years to many editors. Write a 100 word (or less) essay about what attending the Editors Retreat would mean to you and your work as an editor. Please include specifics regarding how you know you will be able to spend the time, and expense to travel. Include Name, address, telephone and email. Must be at least 21 yr. old to enter, Entry must be legible. We will draw from qualifying essays. In the event we draw a winner that cannot comply with these terms we will redraw for the final winner before the meeting's end.
February 16th-20th, 2011 
New Orleans, LA
---
Future Media Concepts is proud to announce the Editors Retreat 2011!

Now in its fifth year, the Editors Retreat has become an annual gathering for the post-production elite. Highly experienced editors from the worlds of film, TV and video gather to network, exchange ideas, share tips and of course, have fun!

Past keynotes and attendees have included such names as Alan Heim, the late Sally Menke, Stuart Bass, Christopher Nolan and Dan Lebental as well as Apple, Adobe and Avid expertsand industry power users,there to answer all your questions. Attendees have included representatives from HBO, FRONTLINE, MTV, Lockheed Martin, Harpo Productions etc.

Running for 5 days, the Retreat offers advanced sessions on post visual and audio techniques and features valuable insight into emerging trends and technologies. Session and panels are devoted to discussing the creativity, craft and business practices of successful editors. To ensure that only the best of the best attend, participation is subject to an application and screening process. Avid and Final Cut Pro certified users and instructors are eligible for a 10% discount and are automatically accepted. 

Review our exciting Session Line Up & Schedule this year.
Retreat attendees are known to walk away with incredible raffle prizes and swag, often worth more than cost of attending.

The 2011 Retreat will take place in New Orleans on February 16th - SAVE THE DATE!

Visit www.EditorsRetreat.com for the full schedule and more details. 
To apply send your resume and/or reel to Iva Radivojevic. 
We look forward to seeing you again! 
_______________________
15% DISCOUNT CS5 Adobe Systems,Production Premium: Premiere Pro, After Effects, Flash, Photoshop Extended, Illustrator, Encore DVD, Soundbooth
http://www.adobe.com

To receive instructions to receive your 15% Discount code please subscribe to SF Cutters Announcements and
Check your Emails :
Free self subscribe and unsubscribe : http://thetaoofmac.com/mailman/listinfo/sfcutterannounce
Subscribe to SF Cutters' Announcements for info about 15% discount
_______________________
NEW! AJA, Video Systems, Products to Acqure, Edit, Convert and OEM
http://www.aja.com
KI-Pro http://www.aja.com/products/ki-pro/
io for the Mac http://www.aja.com/products/io/
Thanks to AJA for supporting our raffle this year. We hope to hear some news from our AJA winners and how they are using their new AJA tool
_______________________
_______________________
What's in the SF Cutters' October Raffle and Drawing? :
Monthly Raffle Sponsors
Thanks to all the businesses that support our raffle and SF Cutters.
http://www.sfcutters.org/pages/rafflesponsors.htm
_______________________
RAFFLE and COSTUME CONTEST PRIZE GIVEAWAYS:
Want an extra raffle ticket - this month only - participate in the Costume Contest - come in your Hippie best - all participants get one additional raffle ticket - raffle tickets cannot be purchased so this is a great incentive.
Category winners will also get to choose from select prizes from our raffle sponsors: ( LIST WILL BE UPDATED SOON WITH SPECIFICS)
_______________________
Adobe Systems : Flash Professional CS5 - winners choice Mac or PC
Industry favorite for Interactive Web and Web Video Design
http://www.adobe.com/products/flash/
Value: $699
_______________________
Artbeats, Royalty Free HD Stock Footage for the Creative Professional
New Video Podcast: "3D Text" by Tony Terrana of Synthaxis
http://www.artbeats.com/
up to $500 value
These are time limited Certificates please download footage before expiration
_______________________
Class on Demand Training:
"Complete Training Boris Continuum Complete 4" with James Rankin
value: $99.95 
_______________________
Coremelt, Plugins for Final Cut Pro, Final Cut Express, After Effects,& Motion
Coremelt Complete V2: 200 plugins value: $399
Demo movie:
http://www.coremelt.com/products/v2/v2-features-movie.html
_______________________
CreativeCow Training

http://training.creativecow.net/ CreativeCow Master Series
Stop Staring and Start Grading with Apple Color by Walter Biscardi, Jr.
Value: $49.95
Final Cut System Set-Up ( version independent) by Jerry Hoffman
Value: $49.95
Free Magazine signup:
_______________________
DigiEffects: Camera Mapper: Simulate a 3D scene from 2D still images or video footage.
value $79.00
http://www.digieffects.com/product/camera_mapper

Plug-ins for Apple Final Cut Pro, Adobe After Effects, and Adobe Premiere
Digieffects also wants to spread the love to all of your members by giving them 25% off of the full Delirium v2 price ($299) with a coupon code (UG-DLv2) that lasts from now (10-21-10) to midnight on Halloween (10-31-10). Please let them know of this great offer and this great product! You can get more info by going to our product page here: http://digieffects.com/product/delirium
_______________________
NEW! Divergent Media:
one copy of ScopeBox :Multiple tools for Monitoring and Scopes
http://www.divergentmedia.com/scopebox/features
and one copy of ClipWrap: 
Easily rewrap HDV and AVCHD files in
to QuickTime movies
http://www.divergentmedia.com/clipwrap
_______________________
Focal Press New Books
http://www.focalpress.com/film_video.aspx

User Group 30% off disount code:

95116

apply before purchase and make sure the discount is reflected in the pricing.
2010 Catalog
_______________________
NEW! Gee Three SlickFX:
Collection of  transitions, effects, and titles for Final Cut

Photomotion - Professional Pan and Zoom and Slide Shows Fusion Factory HD - Soft and Organic Dissolves for FCP SlickFX Essentials: Collection of the most freq requested transitions, effects, and titles for Final Cut
_______________________
GenArts: three-month Sapphire full set rental for AE/FCP
http://www.genarts.com/
ATTENTION: All 2010 GenArts Gift Certificates expire Dec 31, 2010, plan to activate your's ASAP if you have not already
_______________________
Imagineer: Mocha for Final Cut Pro: 2D Tracking and Rotoscoping
value $220
Free tutorials and upgrade info for owners of v1
http://www.imagineersystems.com/products/mocha_for_Final_Cut/ 
http://www.imagineersystems.com
_______________________
MotionVFX - HD Templates for Motions and After Effects
http://www.motionvfx.com
Value $200 gift certificate
_______________________
Noise Industries: This month: SUGARfx MagiMoto 1.2 Effects Pack
value $49 Create complex animations without keyframes
Free Sampler DVDs for everyone
_______________________
RETURNED! O'Reilly Press: http://oreilly.com/
Discount code for 30% off
DSUG
_______________________
PeachPit Press: New Books Apple Pro Training, Adobe Press, Video Quickstarts http://www.peachpit.com
Discount code
USER GROUP COUPON CODE We provide your group members with a 30%
discount off the list price of any of our books. At checkout, right
before they put their credit card number in, they must enter the user
group coupon code UE-23AA-PEUF (case-sensitive).
coupon code works on ebooks.
Creative Edge
_______________________
Pond5, The World's "Buy and Sell" Stock Footage Marketplace
Two $100 gift Certificates!
The lowest prices in the market; Free Membership
_______________________
Red Giant Software: 
Magic Bullet Grinder Easy conversion from DSLR to FCP, efficiency tools
http://www.redgiantsoftware.com/products/all/magic-bullet-grinder/
Value $49
Trapcode Shine: 2D plug-in that simulates 3D volumetric light effects within your editor.
Ultra-fast light ray effects!

http://www.redgiantsoftware.com/products/all/trapcode-shine/
Value $99 
http://www.redgiantsoftware.com
_______________________
Reel Directory
Checkout code for free basic listing
sfcutters
_______________________
Wiley Press  New Books
http://www.wiley.com
_______________________
Have questions about WE ARE RESCHEDULING TO TUES Oct 26 due to the World Series - Larry Jordan for BorisFX, SF Cutters: Paul Baker w/ PBS "Yellowstone" Doc - Prod to Post & Chris Fenwick - Design an Affordable & Effective Storage System: w Costume Contest?
Contact SF Cutters: http://www.sfcutters.com
Attendee List
Sort by:

Date

|

Last Name
When & Where

Ninth St. Screening Room
145 Ninth Street
San Francisco, CA


Tuesday, October 26, 2010 from 6:30 PM to 10:00 PM (PDT)
Add to my calendar
Organizer
SF Cutters is the World's first Apple Final Cut Pro User Group forming in March of 2000. We have evolved to cover NLEs on the Mac, including but not limited to FCP, PremierePro, After Effects, Resolve, AVID, Lightworks, related plugins, VFX software and more. We also focus on the business, aesthetics, and life of the postproduction professional.
That's right, the concept of a DV User Group, complete with networking, screenings and tech info centered around Apple Final Cut Pro was born right here in San Francisco. Currently there are over 100 chapters of Creative Pro User Groups based upon our model. We are proud to be the founders of this exciting movement, dubbed in 1999 as "The DV Revolution". Viva!
SF Cutters meets regularly in San Francisco and the Bay Area Jan thru Nov, the schedule may vary from year to year.