Description
Join Thrive on Sunday, May 5 for We Are One: Decolonizing Our Minds, Reclaiming Our Wholeness featuring guest speaker & social justice visionary Mutima Imani, celebrated artists & activists Alixa Garcia & Naima Penniman of Climbing PoeTree, the heart-lifting Thrive Choir and debut performances by the Thrive Community Choir.

We live at a time when it's a radical act to remember our oneness and live from a place of interconnectedness. What are the internalized beliefs we hold that keep us disconnected from ourselves, each other, and nature? How do we make the shift from a culture of division and separation to a world of healing, wholeness, and connection?
What: Thrive East Bay is a community that brings people together at the intersections of belonging, meaning, the arts, and social change. Thrive Sundays are an opportunity to connect with a diverse and inspiring group of people; to be uplifted by music, singing, poetry, and story; and to experience the transformative power of community in service to a just and flourishing world.
When: Sunday, May 5 from 4 - 6pm (please arrive on time!)
Food & Connecting from 6 - 7pm
Where: First Congregational Church of Oakland (walkable from 19th Street Bart station)
2501 Harrison Street
Oakland, CA 94612
(This venue is wheelchair accessible.)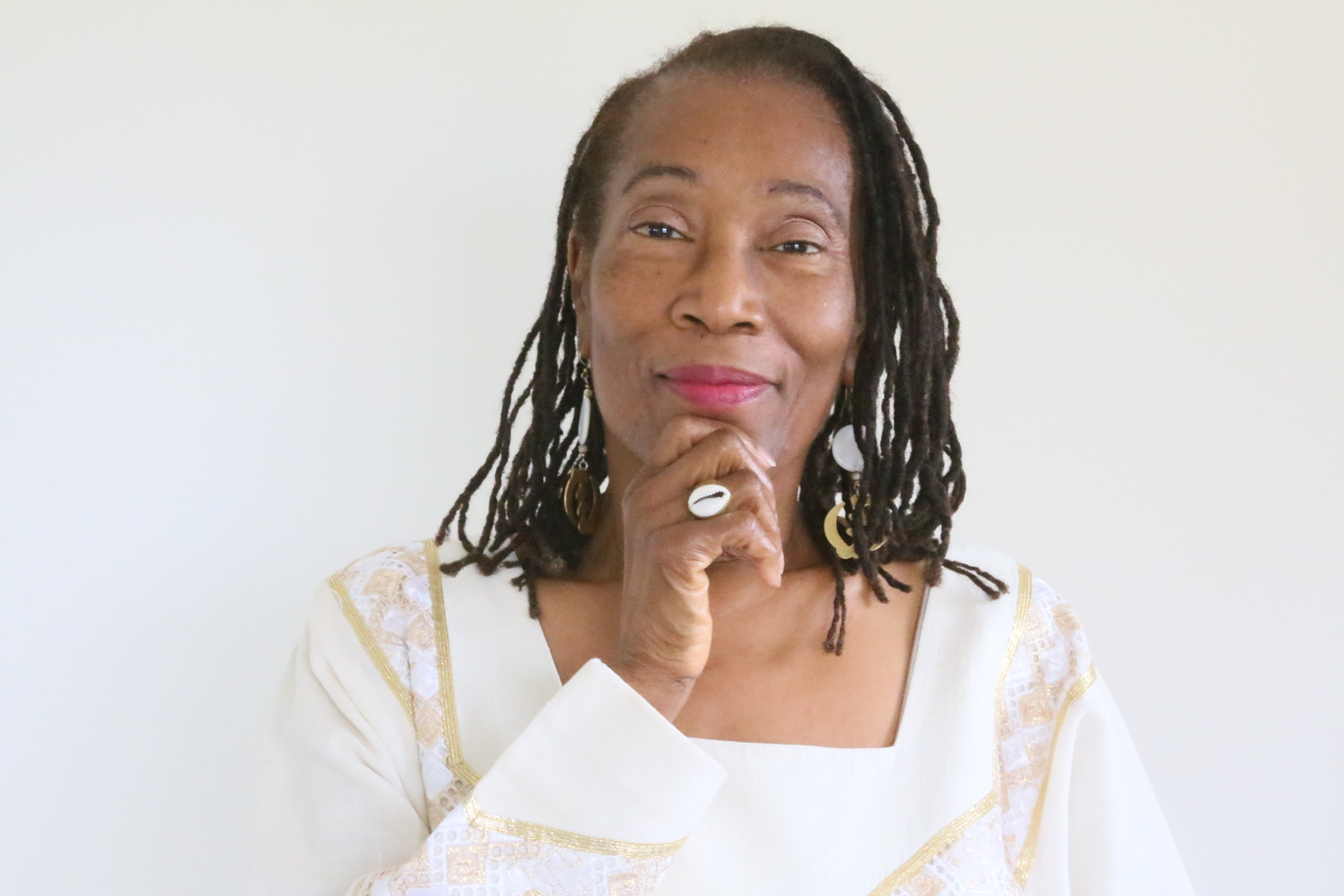 Guest Speaker:

Mutima Imani

is a social justice visionary, reverend, master trainer and facilitator working to heal the heart of humanity by providing 21st century tools for personal/professional development and transformation. As a global diversity specialist, she is highly skilled at bringing diverse groups together to practice heart centeredness, resolve conflicts,

transmute old wounds and establish new relationships where all are seen and honored.

Imani works with people conducting Civic Leadership Training and Restorative Justice Circles. She has a Master's Degree in Public Administration with an emphasis in Phenomenology. Imani is passionate about how all things work together and what humans can learn from the natural world.

She is inspired to call forth the highest intention and innate wisdom in people for a more loving world.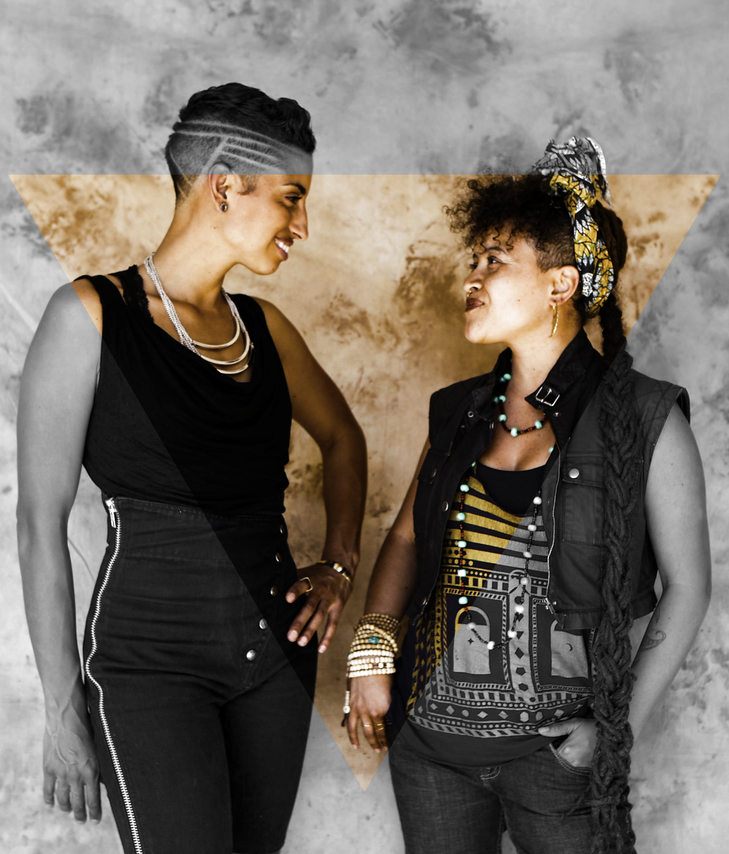 Guest Artist:

Climbing PoeTree
harnesses creativity as the antidote to destruction through their award-winning spoken word and hip hop infused world music. Co-creators Alixa Garcia and Naima Penniman have independently organized more than 30 national and international tours, taking their work from South Africa to Cuba, the UK to Mexico, and throughout the U.S. including 11,000 miles toured on a bus converted to run on recycled vegetable oil. Climbing PoeTree has stirred crowds at diverse venues from the United Nations to the world- renown TED: Ideas Worth Spreading, Harvard University to festivals where they have performed on the main stage, including Lightning In a Bottle, Many Rivers to Cross, and Symbiosis, to name a few. They have been featured alongside powerhouses such as Alicia Keys, Alice Walker, Janelle Monáe, Erykah Badu, Maxwell, Cornel West, Madonna, and Angela Davis, who writes: "Each time I have the pleasure of attending a performance by Climbing PoeTree, I feel enriched, renewed, and inspired. Alixa and Naima insist that poetry can change the world—and it is true that the urgency, power and beauty of their words impel us to keep striving for the radical futures toward which they gesture."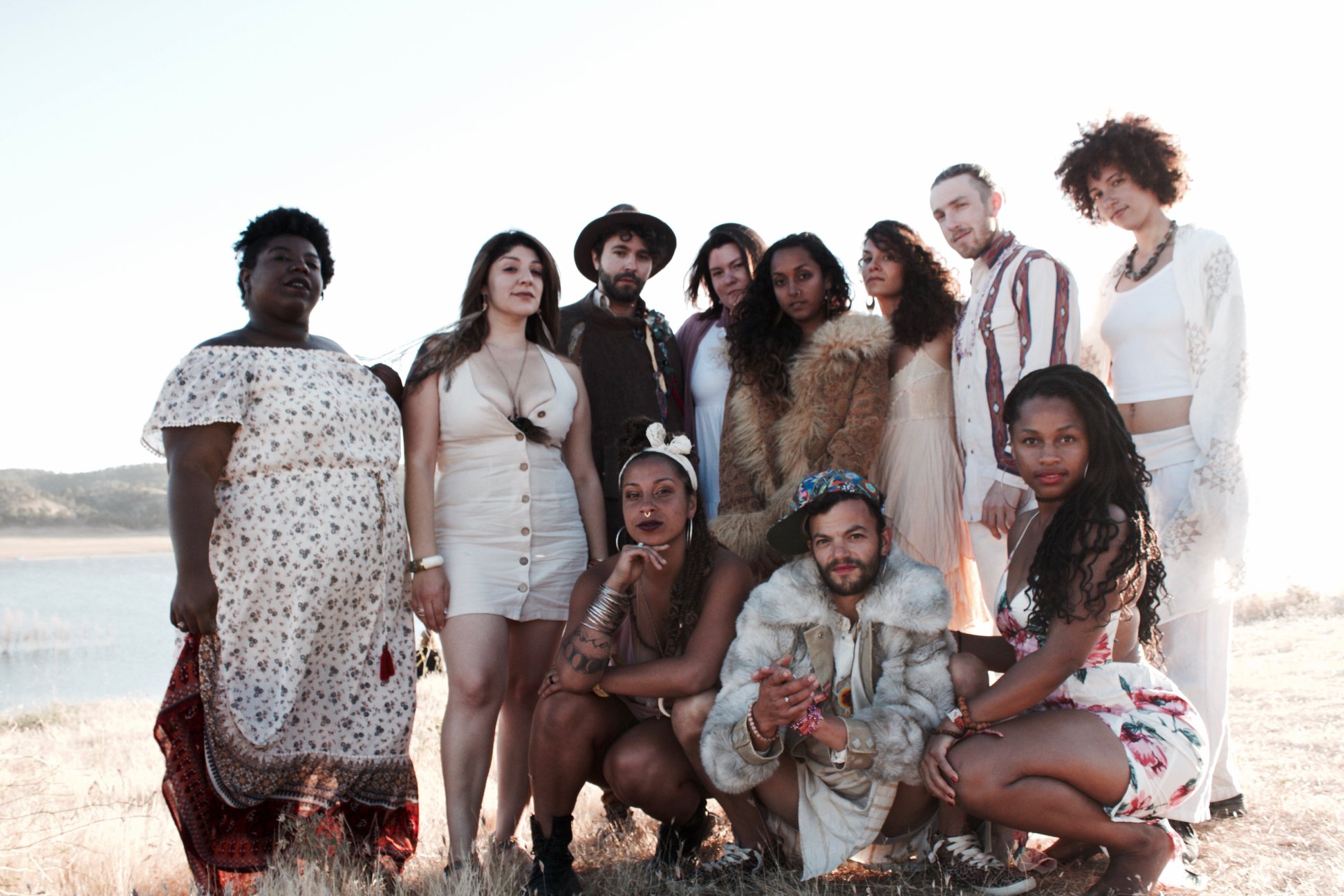 Thrive Choir: The Thrive Choir was born to sing music for the revolution. They are a diverse group of vocalists, artists, activists, educators, healers, and community organizers based in Oakland, California. Their heartfelt and soul-stirring original music is a fusion of gospel, soul, and folk.
Thrive Commmunity Choir: The Thrive Community Choir launched this Spring as a seasonal choir building connection through the beauty and power of singing together. This will be their debut performance at a Thrive Sunday and they are hosting a final performance for their innaugural Spring season on Thursday, May 9th from 7 - 9pm.
Cost: Tickets are sliding scale $10 - $20. No one will be turned away for lack of funds.
Tickets: Purchase a ticket here on Eventbrite.
Invite A Friend: Please feel free to invite your family and friends, and invite folks on Facebook here.

Food: Please bring a vegan dish or snack to share with others during the social hour following the program.
Childcare: Little ones to participate in our childcare offered for free during the event. Reservations are required so we can plan accordingly. If you would like a spot for your child or children, please RSVP at team@thriveeastbay.org.
Volunteers: We are seeking volunteers to help with the set-up and break-down of this event. If you are available to arrive early or stay late, please let us know at team@thriveeastbay.org.
We look forward to seeing you!
In partnership,
the Thrive East Bay Team