We Are More (WAM) Traveling Exhibition Closing Reception
Description
After a successful tour across southeastern Minnesota, the We Are More (WAM) Traveling Photo Exhibition will conclude with a closing reception.
Location: Mayo Clinic in the Siebens Medical Education Building, Phillips Hall,
When: Thursday, June 22, 2017, from 5:00-6:30 p.m.
Please join us for refreshments, networking, and an opportunity to view the exhibit one final time.

The exhibition kicked off in April at Augsburg College, located at Bethel Lutheran Church in Rochester. Since then, the exhibit has traveled to the Rochester International Airport, Kasson, Owatonna, Chatfield, Winona, Lake City and the Rochester Art Center.
The WAM exhibit is a collection of four feet by six feet photographs showcasing, celebrating, and creating conversations about the benefits of diversity and inclusion in southeastern Minnesota's regional economy.
"We are so pleased with WAM. The photographs sparked conversation and dialogue that tell a story about diversity and inclusion in the area of economic development within the southeast Minnesota region," said Barbara Jordan, J2G Diversity and Inclusion Co-Chair.
WAM is the creation of Journey to Growth's (J2G) Diversity and Inclusion Committee, whose goal is to help individuals fully embrace and capitalize on our region's unique mix of races, ethnicities, cultures, faiths, and lifestyles.
"Diversity is central to the vitality of Southeast Minnesota. We are proud of this pilot project and have had a great response from our host communities and those that have viewed the exhibit." said Rebeca Sedarski, J2G Diversity and Inclusion Co-Chair.
WAM supporters include Augsburg College, Johnson Printing, Mayo Clinic College of Medicine and Science, Riverland Community College, and Southern Minnesota Initiative Foundation.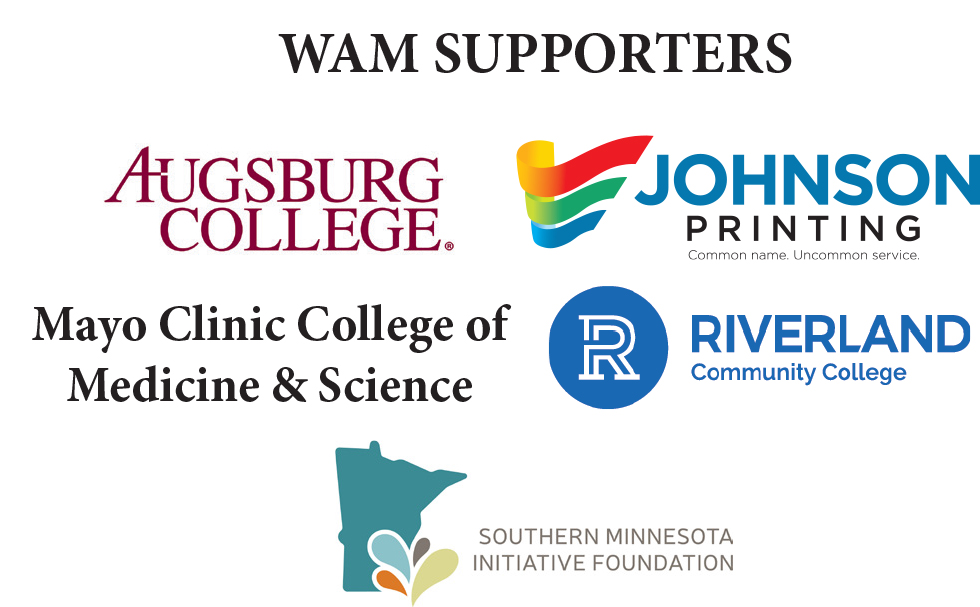 About Journey to Growth
The Journey To Growth Partnership is a 501c3. J2G is a comprehensive five-year strategy coordinated by Rochester Area Economic Development, Inc. (RAEDI) and the Rochester Area Chamber of Commerce to effectively grow and diversify the economy of the southeast region consisting of "southeastern Minnesota communities without borders" include the following counties"; Dodge, Fillmore, Freeborn, Goodhue, Houston, Mower, Olmsted, Steele, Wabasha and Winona. For more information on the Journey To Growth Partnership visit www.j2gmn.com and J2G Facebook.