Description
Thinking about launching a product? Product Hunt is a curation of the best new products. Product Hunt surfaces the best new products, every day. It's a place for product-loving enthusiasts to share and geek out about the latest mobile apps, websites, hardware projects, and tech creations.
Users submit products which are listed in a linear format by day. The site includes a comments system and a voting system similar to Hacker News or Reddit. The products with the most votes rise to the top of each day's list.
But as everything, launching a product here can be tricky, that's why we are going to tell you how to master it.
From the idea to the construction.
From construction to launch.
How to launch in Product Hunt.
What to avoid doing.
How to prepare in advance.
Case Studies: NomadList
Case Studies: Stylepills
SPEAKER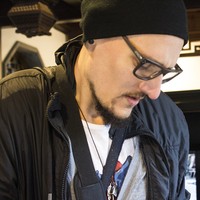 Sergio Ruiz Davila


Born to create, and by mistake found the best way to do it: Design and Development. Sergio is the founder of StrylePills, #1 product on Product Hunt on it's launch day, the best place to host your UI components where you can re-download them at any time and feed your personal repository with another users' components.

Before that he has been working for more than 7 years with companies like Oracle, Manpower, Deloitte, Globant, Bancolombia, Davivienda, PSL. He's also been creating things with Rosita, like:
· Steroidesign: #4 on Github trends for 1 weeks.
· Inspiter: Sold in 2012 to the Intercomercial Network in Rio Grande, Argentina.
· Waysily: Best example of how NOT to be an entrepreneur.