Description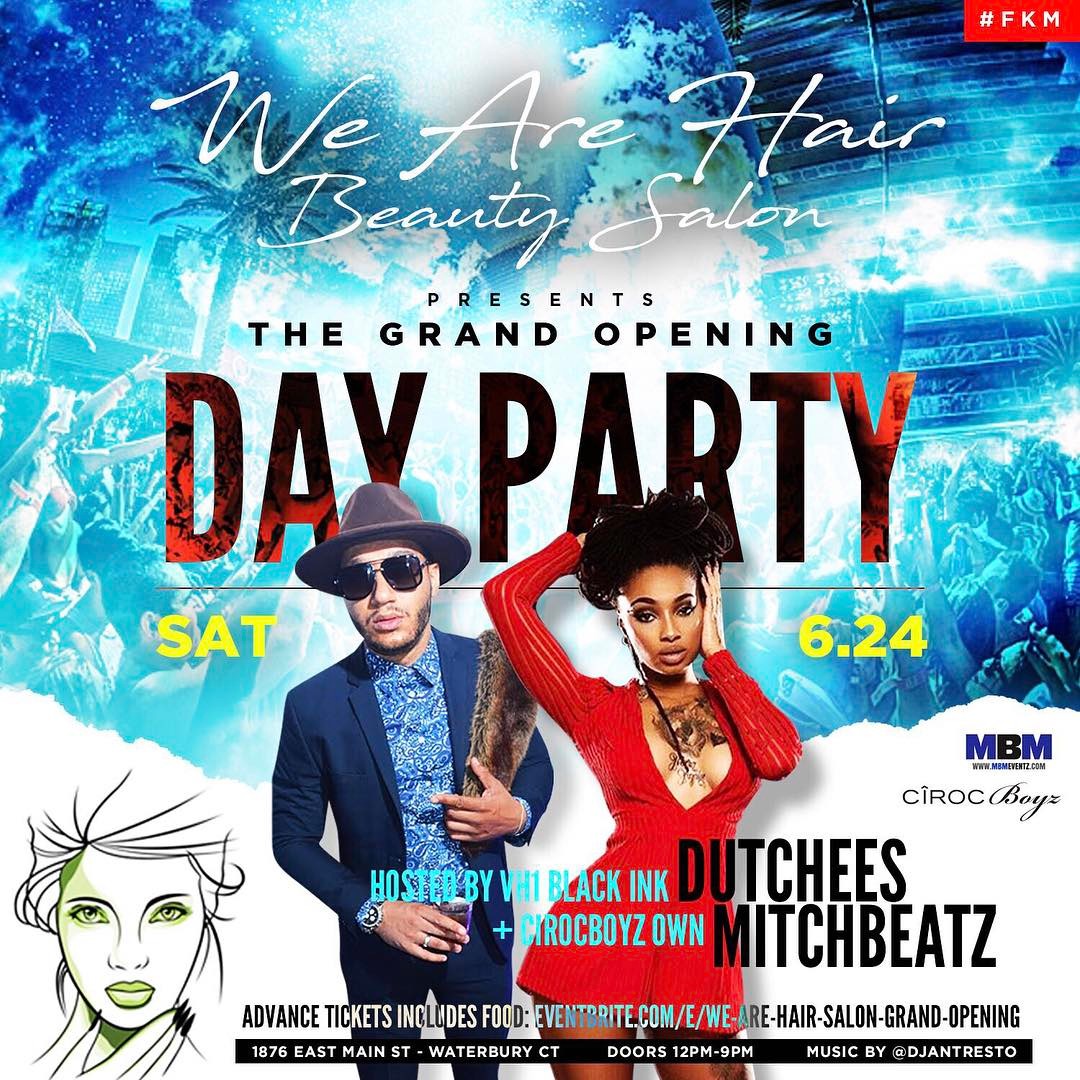 We Are Hair Beauty Salon will be having its GRAND OPENING on June 24, 2017. The location for this opening is at the salon, located conveniently at 1876 East Main St Waterbury, CT. We will be having DUTCHESS attend this grand opening from the Black Ink Crew TV show to support.
Come enjoy music, food, network, and welcome We Are Hair to the community. The Grand Opening will be from 12:00 pm EST until 9:00 pm. After party details will be announced at the opening. Come out and support!!!
Everyone is welcomed to attend.