Description
WAF Regional "Get-Together" link
http://wafregionals2018.eventbrite.com/
(Please share)
Frequently Asked Questions
1. What is a WAF Regional Get-together?
—
A regional We Are Family 'Get-together' is an approved 1-day meet-n-greet event hosted by one of your relatives, the WAF Regional host. Typically, events last up to 4 hours. On average, the event cost is less than $15 per person/child and is paid directly to a local business filed with the BBB or IRS. This casual event is designed to connect the Descendants of Warren Moore, properly

organize our family's contact information, and help our us give back to the local community.
Events compliment the vision and goals of the National We Are Family organization.


2. How often will the WAF Regional Get-togethers occur?
—
During 'off-reunion' years, there may be up to three WAF get-together events scheduled in your area.

2018 and 2019 are 'off-reunion' years. The next National Reunion will be in 2010. National Reunions are global events covering a span of 2+ days. Relatives all over the world are encouraged to attend.
On average, there has been ~20-40 attendees per regional event.
3. Can I host a Regional Get-together?
—
Absolutely! Ideally, two hosts per region will make for a good team. Please keep the planning of the event very simple. We Are Family newbies all over the world are following in your footsteps. The coordination of the WAF Get-together event should be easy, inexpensive, duplicatible, and fun!! To help streamline the process, we have a WAF Regional Host toolkit for you. Contact Us at WAF042279@gmail.com, and we'll forward it to you.
Group Ideas: Putt-Putt Golf, Bowling, Wine Tasting, Shopping, Buffet gathering, Crafting, Horseback Riding, Board Games at the local park, Food Festival or Fair, Karaoke Night, Hunting, Attending a Social Dance Class, Fishing, Picnic in the park, Rock Climbing, Bus Tours, Museums, Movies, or Attending a family member's award ceremony
Note:

Hosts may change throughout the year. Regional hosts must be 16 years or older.


4. Is the 2018 Regional Get-together schedule available?
—Yes, and i
t depends on the response of your Regional host. Hosts have until January 31, 2018, to submit their event dates for approval. The schedule is listed below. Once a month, please check back here for updates.
Ideally, invitations are sent to family guests in the local region via email and Facebook. Hosts are encouraged to send invitations 2-3 months in advance of the event date.
5. As a Regional Host, how will I contact family members to share my event?
—

Several resources are available. Feel free to contact the previous Regional Host in your area for the most up-to-date directory list. You can email WAF042279@gmail.com for the Regional Host list. All We Are Family relatives are encouraged to complete a National Census/Directory form at or around Labor Day weekend. Connect with our Family Research and Historian, Jerrol Moore, Lineage Project Lead, Eric Ward, or Chairperson, Tootie Perkins, for assistance with the protected census/directory form.



6. I'd like to host a Regional Get-together event, but all 3 dates have been taken for the year. What can I do?
- We, the National Family team, will do all we can to support you in hosting an event in 2018 or 2019. First step: Select your desired event dates. | Second step: Contact Us via phone or email before January 31, 2018. You and the current regional host will need to make a connection. With the blessing of the current regional host, the baton will be passed on to you. | Finally, post the event on our Family Facebook event page.
7. I'm the current host for my region, and I need to cancel or reschedule my event. How should I handle this?
- Contact 872-333-9253 right away. Another local relative may want to host your event for you. In this case, there's no major impact on the guests. It's a host change only.
If the event needs to be rescheduled, contact a Mass Communications team member as soon as you can. Work with them to determine a new date. Work with other regional hosts if necessary. We also ask that you make all changes on or before January 31, 2018. The overarching goal is to be extremely mindful of how the change will impact invitees' time and how people respond when your word is given.
8. It's after the Regional Get-together schedule deadline (January 31, 2018) date, however, I'm interested in hosting a Regional Get-together event. How should I get started?
- We'll do our best to accommodate your event. Note: Some regional events may offer discounted reunion tickets for present attendees. That said, your proposed dates must be in alignment with financial goals for the 2020 Reunion. In short, work directly with the Chairperson if you're interested in hosting an event after the deadline, January 31, 2018.
Special Note: An approved WAF Regional event will not require any up-front money from its guests. For security and liability purposes, gatherings are held in businesses, not homes. A WAF regional host will never solicit you for money before or during an event.
**********


**********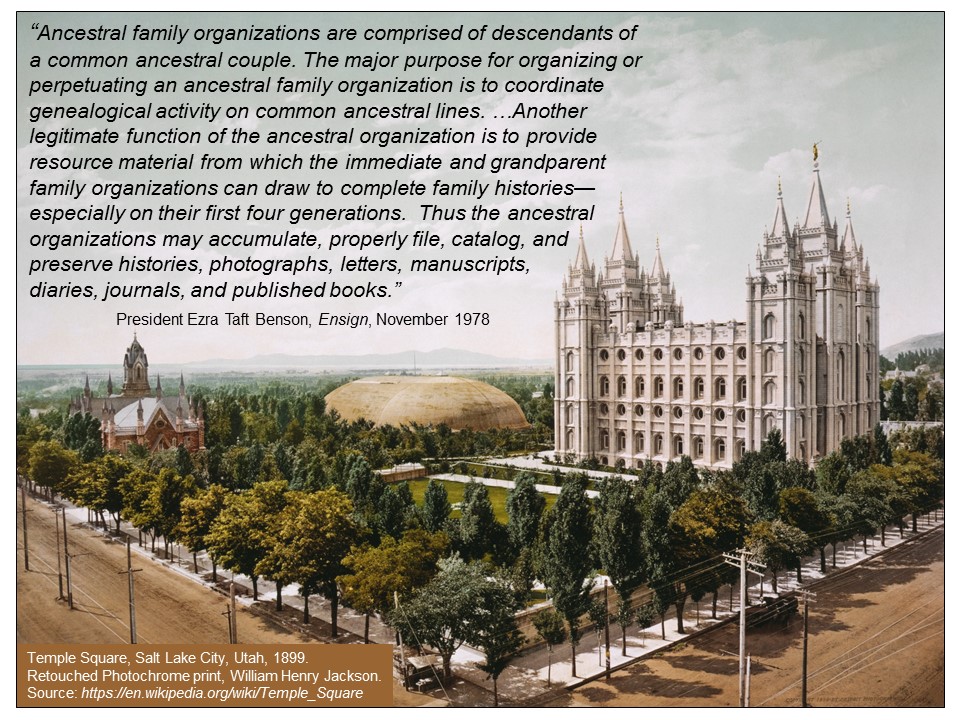 **********
2018 "Save the Date" Regional Get-togethers
(updated 1/10/2018)
We Are Family Email: WAF042279@gmail.com
Family members are encouraged to complete the National Census/Directory form around Labor Day weekend or at your Regional event. Completing this form will advance the goals of the WAF Lineage Book project. Here's the link to share with other relatives --> www.wafregionals2018.eventbrite.com
1. D/M/V and Delaware - No Hosts, No Dates
District of Columbia, MD, Northern VA, and Delaware (VA: Arlington, Fairfax County: Fairfax, Alexandria, Reston, Herndon, Vienna, Great Falls, Falls Church, Oakton, Chantilly, Centreville, McLean, Burke, Clifton, Lorton, Fairfax Station, Baileys Crossroads, Fort Belvoir)
-
-
-
2. North Carolina Region - Jennifer Moore
RSVP: TBD
- May 19
- August 25
- October 20
3. California & West Texas Region - No Hosts, No Dates
San Diego, San Francisco, Los Angeles, Palo Alto, Long Beach, Arizona, New Mexico & West Texas: Amarillo, Big Spring, El Paso
-
-
-
4. Southeast Region - Symone Chancey
AL, GA, SC, TN
RSVP: wafsoutheast@gmail.com
- March 17
- June 16
- July 21
5. Midwestern Region - Sheaneathea Evette, "Tootie"
KY, OH, IL, IN, IA, MI
RSVP: WAF042279@gmail.com or 872-333-9253
- (New Date) July 14th - CHICAGO IL -
- October 6 - DETROIT, MI -
- (Baton Passed)
6. Pacific Region - No Hosts, No Dates
Hawaii, Guam, Okinawa, Japan, Asia, Europe, Africa
-
-
-
7. Hampton Roads Virginia Region - No Hosts, No Dates
Newport News, Portsmouth, Suffolk, Hampton, Salem, Richmond, Petersburg
-
-
-
8. West Central Region - No Hosts, No Dates
CO, OK, ND, SD, NE, MN, MO, WY
-
-
-
9. Pacific Northwest Region - No Hosts, No Dates
Seattle WA, Spokane WA, Tacoma WA, Idaho, Montana, Alaska, Oregon
-
-
-
10. Florida Region - No Hosts, No Dates
-
-
-
11. Northeast Region - Deborah Dickerson
NY, PA, WV, NH, MA, ME, NJ, CT, VT
RSVP: meetandgreet527@gmail.com
- April 28th
-
-
12. East Texas, AR, MS, LA Region - No Hosts, No Dates
East TX: Dallas, Waco, Houston, Austin, & San Antonio, Little Rock AR, New Orleans LA, Biloxi MS
-
-
-