Description
TICKET: $80 (this link is strictly for rsvp collection)
This link is strictly for RSVP and informative purposes. Tickets can be purchased through the event organizer who invited you.
Included:
1 Hour Cocktail and Cigar mixer
4 Course Dinner courtesy of Chef Kurt Evans (Apps, First, Second, Dessert)
Complimentary Whiskey and Cognac
Brand exposure
DRESS CODE: GENTLEMEN ATTIRE / SEMI-FORMAL
Suits are not mandatory, but preferred.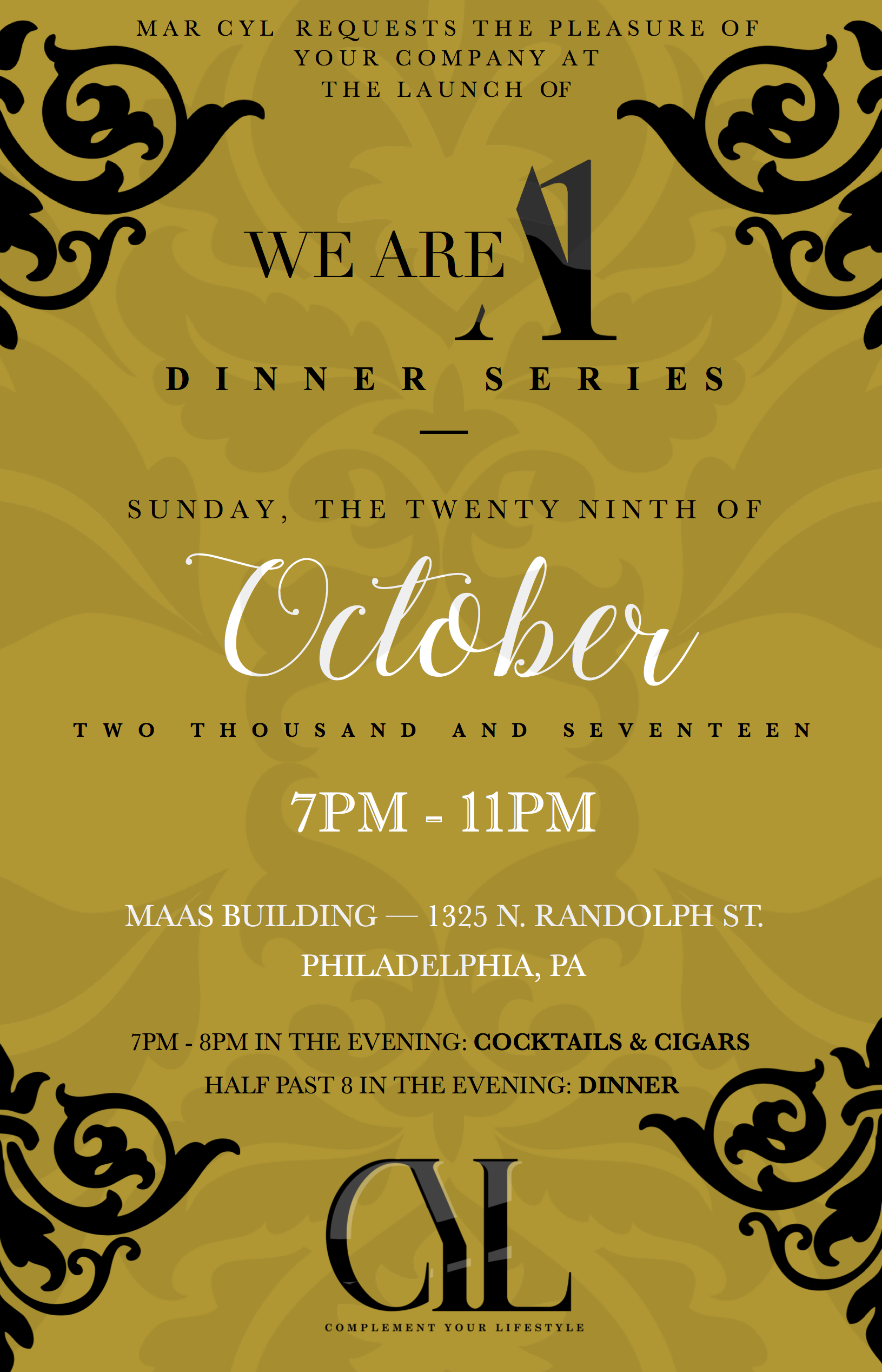 With the intention of fostering male camaraderie, CYL, LLC has created A1. The A1 brand positions itself as an experiential and content medium for all things dealing with Integrity, Masculinity, Principles, and Growth. Not only to cultivate relationships (personal & professional) but A1 will also stand as the foundation to foster "coming of age" for millennials. Social media has become prevalent amongst the millennial generation and our concern at A1 is that there may be ignorance to what the "man" represents.
Most of our points of reference are style influenced (i.e GQ), so besides giving men aspiration from a fashion sense, what's the intangible benefit for becoming a Man?
"We Are A1" will be the platform for men to discuss shared ideals and in-depth topics we face as men. While also celebrating and showing appreciation for male unification.
Each dinner will surround a specific topic, with a focus on Character, Unification and Psyche of Black Men.
For the first dinner, 40-50 men will gather to discuss fatherhood. Even though a study from the CDC shows that most myths about minority fathers are false, the persistence to spread the agenda that we are absentee fathers continues. We will discuss numerous topics including but not limited to, our upbringing with our fathers/father figures, the affects of lack of a masculine presence, how we manage time between business and family, what we've learned from our children, our parenting skills, and more.