Description
Join WE ACT and DCLA NYC Commissioner Finkelpearl at the joint #UPTOWNCHATS and #CreateNYC Office Hours event on November 27!
In the next installment of WE ACT's speaker series, #UptownChats, NYC Department of Cultural Affairs (DCLA) Commissioner Tom Finkelpearl will discuss and answer questions about major agency initiatives, highlighting northern Manhattan and sustainability initiatives. This event is also a continuation of DCLA's #CreateNYC Office Hours series, which was established during the cultural plan process.
What you can expect:
A unique and exciting opportunity to directly engage the guest speaker
Discuss intiatives that impact northern Manhattan communities
Network with like-minded professionals
Wine and light food provided
Venue and Event Accessibility:
Harlem School of the Arts' public entrance on St. Nicholas Avenue is accessible by ramp. The conversation space is accessible by wheelchair elevator.

To request accommodations, please RSVP through this Eventbrite page or contact Sara Cobb, DCLA Disability Service Facilitator, at disabilityfacilitator@culture.nyc.gov or (212) 513-9376 by November 15th.
More about #Uptown Chats
#UptownChats were born out of the idea that Uptown residents need a place to connect to policymakers and leaders about our unique concerns, and that we are powerful when we come together to make change.
WE ACT will bring Uptown leaders to network and engage thought leaders and public officials on topics such as energy, economic development, transportation, employment, civic engagement, parks and urban planning, social justice and more.
For more information about the series and upcoming chats, visit www.weact.org/uptownchats
This series is brought to you in partnership, by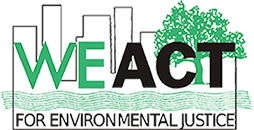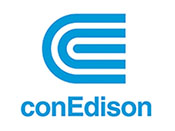 --
Have Questions about the event or want to know how to become a sponsor?
Want to Suggest a Speaker?
Please reach out to our Development team at development@weact.org.