Description
Women Do It Afraid Industry Series is an interactive session for women in the workplace.
This session is For Women In The Health Care Industry.
Are You:

Interested in the Health Care Industry? (You want to learn more)


Already in the Health Care Industry? (You want to be the best in it)

Migrating from the Health Care Industry? (You want to know your options)
Then this interactive session is for you.
Women Do It Afraid events are not a place of talk but of action. It is a time of learning where we come with our tools ready to work acquiring tangible skills that will set us up for success as women in the workplace.
---
---
Meet The Speaker:
Dr Iyabo Ojikutu is a board-certified pediatrician and practice owner in Atlanta. She completed medical school in Nigeria, practiced in the UK for a few years before relocating to the US.

A physician practicing for 27 years and a practice owner and a physician entrepreneur for 15 years. She has been teaching and mentoring medical students for over 10 years in her practice. Dr Ojikutu in 2015, then discovered a new gift.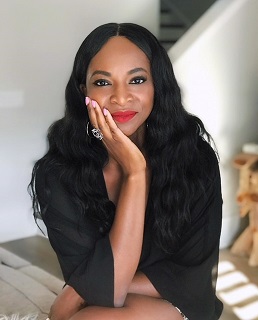 She was inspired to start writing books after her dad passed in 2015. She has one published book "Permanent Happiness" on Amazon, which has received excellent reviews, including a 5 stars medal from the AIA accredited book review site- Readers' Favorite. Her second completed book is soon to be published, and she is currently writing her third book.
She became an avid blogger in May 2017 after her first book was published, and she just released her 100th blog post last week on her blog called 'The Peace Place Blog'. 100 posts in 16 months!
'Dr Iyabo' (her new branded name for her writing journey) is also a third-time repeat speaker at the United Nations and is fully supportive of the UN Global Goals 2030 initiative.
Connect with her here on Instagram @driyabo and visit her website www.driyabo.com to learn more about her journey and for her Blog.
---
Host:
Stella Ihenacho is the founder of Women Doing it Afraid. Women Doing It Afraid is a platform and a community for women who will not let their fears hold them down and are ready to embrace their journey of progress. WDiA currently operates through three tiers: To Empower, To Educate and To Elevate Women as they embark on their journey to living their best lives.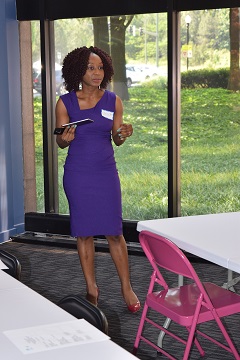 Please follow @womendoingitafraid on Instagram for updates
Send an email to info@womendoingitafraid.com for sponsorship inquiries.