Join WDHB and Experience to Lead leaders to learn more about the acquisition and future of experiential learning.
About this event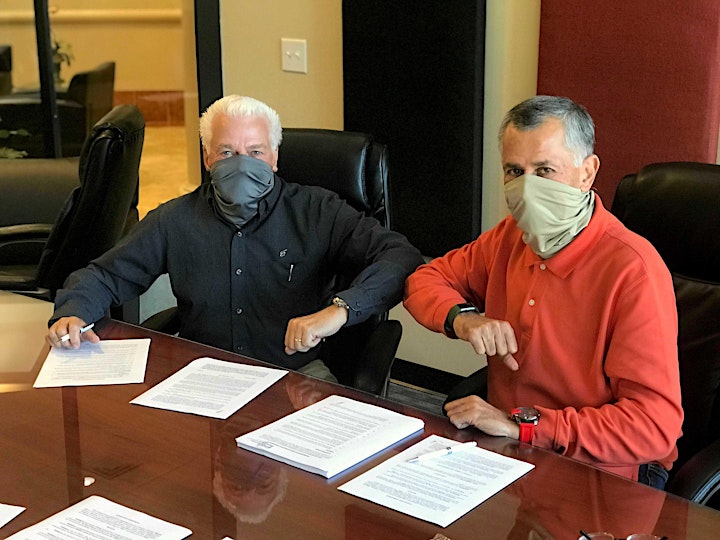 As of 2 October 2020 and an elbow bump to "seal the deal", WDHB has completed its acquisition of Experience to Lead! Dick Richardson, Co-founder of Experience to Lead, and Sunil Narang, President & CEO of WDHB, celebrate the joining of forces.
By two globally recognized innovators in experiential learning coming together, our capacity to serve our clients in change and learning has strengthened. Together, WDHB and Experience to Lead will deliver learning journeys with unmatched variety, customization and integration to meet your current challenges and organizational needs.
Join us as we discuss how this new dynamic can leverage your people and strategy development as we learn from the past and present to prepare for the future!
You will receive your Zoom details in a confirmation email upon completing your registration.