Description
Despite being far from home, American jazz musicians Ram Bowen (Paul Newman) and Eddie Cook (Sidney Poitier) are content living and working in Paris. Ram knows it's the best place for him to develop his musical reputation, and Eddie is far away from the racism that once greeted him on a regular basis. But after meeting and falling in love with American tourists Lillian (Joanne Woodward) and Connie (Diahann Carroll), the pair must decide whether their artistic integrity is worth abandoning.
For this screening, we have a limited number of tickets that are being offered on a first-contact basis.
This event is free for current Encore Club donors, as well as current WDCB contributors, as long as you reserve your tickets in advance. There will be no free tickets available at the door. Tickets can be purchased in advance through Studio5, pending availability. To reserve your pair of tickets, click the TICKETS button above & click "Enter Promotional Code" to use the code that was emailed/mailed to you, or call Ellen Arteaga at (630) 942-3703 by noon on Friday, July 20. If you are unsure of your current WDCB contribution status, give us a call or send an email to membership@wdcb.org.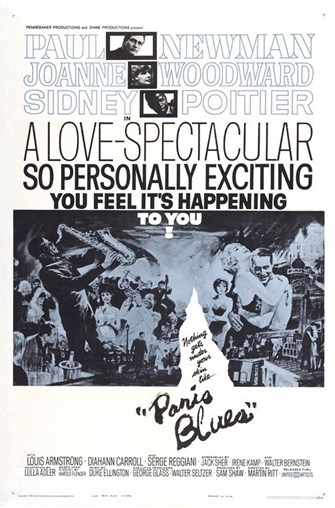 Thanks to our sponsor: Larc Jewelers in Glen Ellyn & Wheaton!

FAQs
Aren't the Encore Film Series events normally held at the College of DuPage?
Yes, but the Jack H. Turner Conference Center is currently being renovated this Summer, so this a one time special location!

How can I contact the organizer with any questions?
If you need more information, please call (630) 942-4200 during regular business hours.
Do I have to bring my printed ticket to the event?
If you purchase your tickets after 4pm on Friday, July 20, please bring a copy of your tickets to the event.
Are tickets sold at the door?
Tickets are sold at the door pending seating availability.