About this Event
Enjoy libations and curated bites by featured chefs, including WCR board members:
The evening will include an auction of amazing culinary experiences emceed by Liam Mayclem (the Foodie Chap), and all proceeds benefit WCR, a nonprofit organization advancing the voice of women in food and beverage!
THE CHEFS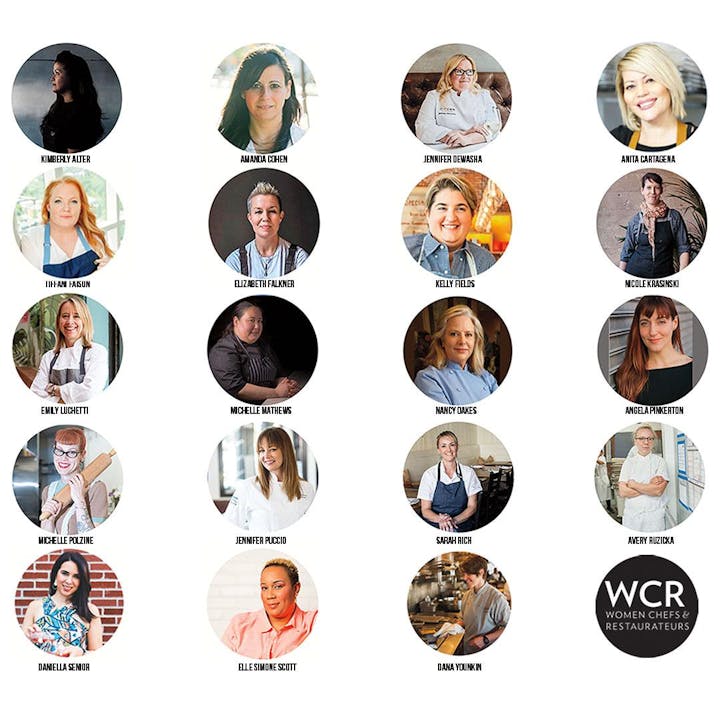 About Joyce Goldstein
This Spotlight Event honors Joyce Goldstein, one of WCR's original founders, and the chef/owner of the ground-breaking Mediterranean restaurant, SQUARE ONE, in San Francisco. Prior to which, she was chef of the Cafe at Chez Panisse and the founder and director of the California Street Cooking School, San Francisco's first international cooking school. Goldstein has written 28 cookbooks, many award-winning, and was recognized by the James Beard Foundation in their Who's Who of Food & Beverage in America (1985) and winning their Best Chefs in America (1994).
About Women Chefs & Restaurateurs (WCR)
Since 1993, WCR has been the premier organization for women in the culinary industry. The organization's mission is to advance the voice of women in food and beverage through education, promotion, connection, and inspiration. They are not just chefs and restaurateurs, but also culinary students, line cooks, pastry chefs, educators, food writers, farmers, media professionals, culinary consultants, wine experts, food stylists and more. Setting a new stage for women in hospitality, WCR effects change through scholarships, mentorships, and convening the community through events across North America.