Description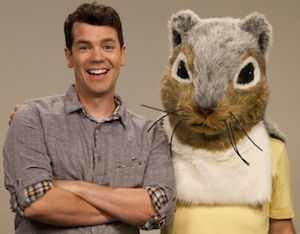 The WCMIF is hosting a workshop on Freestyle Rap Improvisation, hosted by Anthony Veneziale (founder Freestyle Love Supreme). This workshop is designed to give the student a comprehensive grasp of the foundations of freestyling and beat boxing. Students will develop a skill set around enabling a creative environment and positive neural pathways. Expect to move around a lot, expect open conversation, expect to make noises you never thought you could and expect to have fun.

These techniques can help you unlock creative potential, create joyful collaborations and engender equilibrium in your projects.

Instructor: Anthony Veneziale (aka Two-Touch) has been performing and teaching improv for over twenty years and is a leader in the field of musical improvisation. He is a founding member of Freestyle Love Supreme (NYC), The Freeze (SF), and HUGE (SF). He has used these techniques to help creative endeavors with Lin-Manuel Miranda (Hamilton, In the Heights, The Electric Company), Daveed Diggs (The Freeze), Chrissy Mazzeo & Martin Edwards (Bartlett) and numerous networks and companies. Veneziale co-founded Speechless in 2013 with Sammy Wegent & Scott Lifton and has appeared on HBO's Sex and the City, Looking and The Electric Company, SeeSo's Freestyle Love Supreme and he's kind of a big deal.