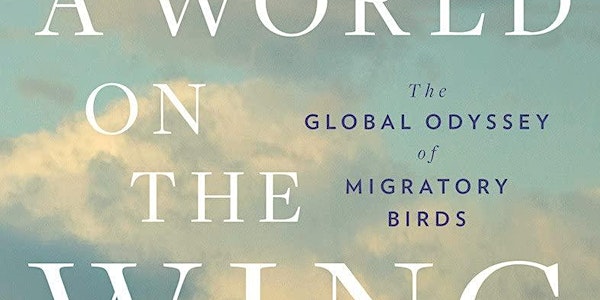 WCAS Book Discussion: A World on the Wing
Join WCAS for a discussion of "A World on the Wing: The Global Odyssey of Migratory Birds" by Scott Weidensaul
By Western Cuyahoga Audubon
Date and time
Tuesday, April 18 · 4 - 5pm PDT
About this event
Host Drina Nemes, Western Cuyahoga Audubon member, leads us in our third online season as we explore three contemporary nature books. There is no charge for the programs, so members, friends, and the public are encouraged to join us in lively discussions! Registration is encouraged so we can give you a warm welcome.
In this session, we'll discuss "A World on the Wing: The Global Odyssey of Migratory Birds" by Scott Weidensaul. "In vivid prose that conjures up the rich spell of each landscape, Scott Weidensaul takes us on exhilarating expeditions that crisscross the glove and travel deep into the heart of nature." Diane Ackerman, author of The Zookeeper's Wife.
About the organizer
Western Cuyahoga Audubon is a chapter of the National Audubon Society based in Cuyahoga County in Northern Ohio, USA. WCAS seeks to connect and educate the public and conserve natural habitats for the sustainability of all bird species.