Description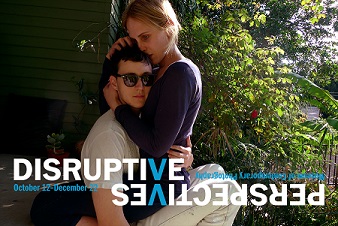 Join fellow WBEZ members at the Museum of Contemporary Photography (MoCP) at Columbia College Chicago for a member-only reception and private viewing of MoCP's newest exhibition, Disruptive Perspectives. The reception will begin at 5:30pm with welcoming remarks at 6pm.
About Disruptive Perspectives
Disruptive Perspectives is an exhibition that explores gender, sexuality, and identity. The artists included use photography to articulate an expansive range of identities that cannot be sufficiently characterized using simplistic binaries. Working with a medium that is resolutely still, these artists paradoxically find strategies to explore the idea that identity and often gender itself are adaptable expressions negotiated over time and along a spectrum of possibilities.

Combating narrow-minded presentations, their works lay bare aspects of their private lives and those of their subjects, and in that willingness, invite our empathetic attention. At turns triumphant and at other moments sorrowful or distressing, the artworks included present gender and sexuality as a panoply of possible variations—which for each of us reflect the ongoing complex influences of self, other, and image. Artists include Zackary Drucker and Rhys Ernst, Barbara Davatz, Lorenzo Triburgo, Jess T. Dugan, Laurence Rasti, Alexandre Haefeli, and Leonard Suryajaya.