About this Event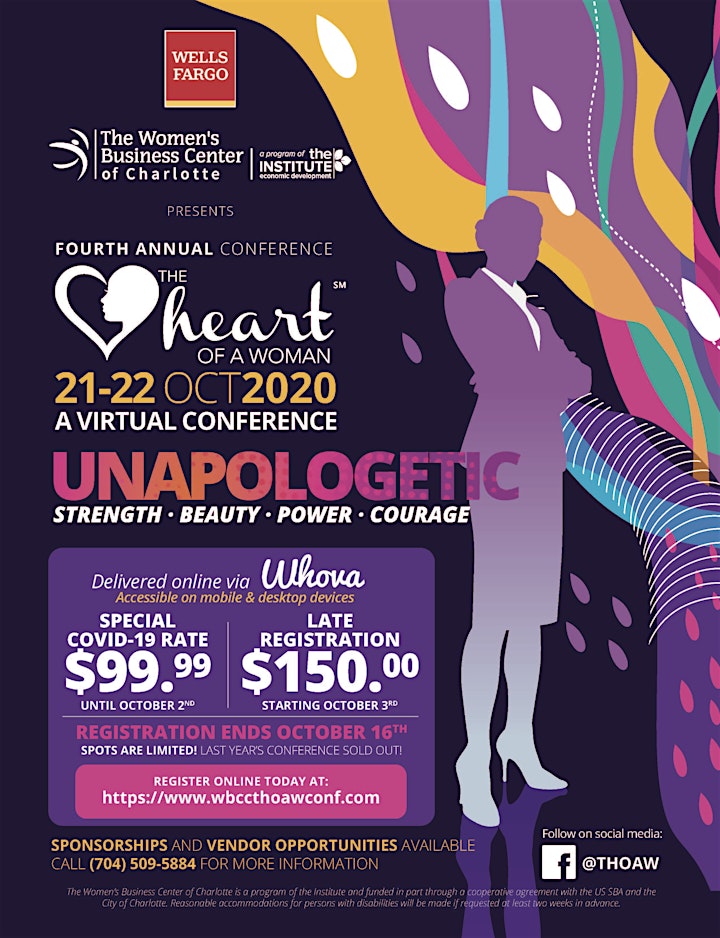 WOMEN OF STRENGTH - BEAUTY - POWER - COURAGE
We ARE put here on earth to live out our GOD given purpose…. Yes if you are like most women you have had some challenges, trials, and tribulations; there have been some things you have gone through that you can't share or tell anyone. There have been days that were so dark that you couldn't see the light from any direction. Even with all of that, we are courageously powerful and unapologetic about our gifts, talents, and our abilities.
You feel your passion but don't understand your PURPOSE. Through our FOUR TRACK model sessions: Entrepreneur, Lifestyle Mind & Body, Professional Development, and Industry, you will walk away inspired by the connections and resources to effectively leverage and fulfill your vision.
Unapologetic is for you if:
You have an idea & passion, but fear keeps holding you back from starting.
You know you can do it! Grow your hobby and turn it into a business.
You are ready to transition to entrepreneurship, but not confident in your strategy.
You are feeling alone, struggling with your past, want to move forward.
You want to connect with like-minded women to build network and collaboration.
You are tired of quitting and feel unaccomplished and are ready drive solutions in the marketplace.
Join us and other courageous women at the 2020 HOAW Conference when we not only declare our place in this WORLD UNAPOLOGETICALLY, but we are intentional about how we do it!!!
Website: https://www.wbccthoawconf.com/
Contact us for more information or questions about our conference.
Email: wbc-charlotte@theinstitutenc.org
Call: (704) 509-5884