Description
Accountability = Commitment = Results
Do you leave a meeting with a "to do" list, but leave it in your notebook "not done" till next month's meeting?
Need help being accountable to yourself or others? Do you hold others accountable?
Let's break the habit, and learn how to be and hold others accountable.
Bring 2 goals you are working on to this meeting.
You will: identify your barriers to success, choose a partner for follow up, make a commitment, and plan for success.
Come ready to Connect, Learn & Grow!
Presenter: Pat Millfelt
Pat Millfelt is a marketing strategist with Serendipitous Connections Marketing. Her background is in teaching, social work, and in-home family therapy and as Program director of Big Brothers Big Sisters in St. Croix & Pierce Counties for 7 years. Her consulting business has been active for 8 years.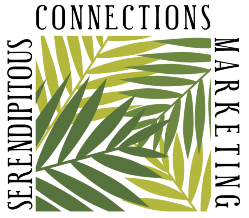 The Women's Business Bridge (WBB) provides women of the St. Croix Valley and surrounding areas the opportunity, education and motivation to succeed and grow in business. WBB offers an environment where women can connect with and learn from others who have similar business objectives in an informal networking atmosphere, to ultimately grow their business.
MEETING AGENDA:
7:30-8:00a | Networking & Check-in
8:00-9:30a | WBB Meeting
9:30-10:30a | Bizzy Bee Hour, Networking & Member Orientation
NEW to WBB? Enjoy your first meeting, complimentary, as our Guest! Look for any one at the meeting that is wearing a WBB AmBUZZador sticker to help you get acquainted!