Description
JOIN US…on Friday, July 14 for our monthly meeting, when we Connect, Learn & Grow with another fun, introspective and interactive networking exercise planned for our July meeting. You will learn more about yourself and about the other people in the room, connecting us even more and learning from each other as we grow ourselves and our businesses. **
Jen Bertsch, founder of Moxy Coaching and the Leadwell Academy will be our facilitator.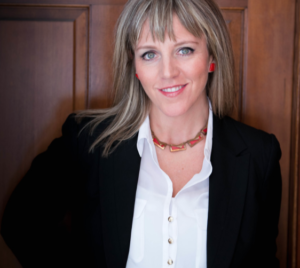 Jen has offered professional coaching and training for nearly 10 years. With her engaging style, she helps people understand the true nature of their obstacles, she empowers them to take charge and make the change that will drive the results they seek. Her specialty is working with millennial leaders to create innovative, high performing and fun teams. Jen's passion for helping people lead well and achieve more has been evident throughout her career. During her time with the Duluth Area Chamber of Commerce her work on helping young professionals integrate into the business community earned her the Duluth News Tribune's 20 Under 40 Award.
Connect, Learn, & Grow with us on July 14!

**JOIN US after the July 14 WBB meeting for our annual Women's Business Bridge Pool Party…when we take our networking to the Pool!
Fun in the Sun, Lunch, pool fun and games.
Grab a friend to join in! B
ring swim/lounge wear, towel, sunscreen & sunglasses!
Friday, July 14, 11:30am-3pm(ish)
Pool Party Cost:
$25 for WBB members; $35 for non-members
Lunch is included. Cash bar will be available!
The Women's Business Bridge (WBB) provides women of the St. Croix Valley and surrounding areas the opportunity, education and motivation to succeed and grow in business. WBB offers an environment where women can connect with and learn from others who have similar business objectives in an informal networking atmosphere, to ultimately grow their business. WBB is a program of the Greater Stillwater Chamber of Commerce.
MEETING AGENDA:
7:30-8:00a | Networking & Check-in
8:00-9:30a | WBB Meeting: Introductions,Member Spotlight & Featured Presentation
9:30-10:30a | Bizzy Bee Hour, Networking & Member Orientation
NEW to WBB? Enjoy your first meeting, complimentary, as our Guest! Look for any one at the meeting that is wearing a WBB AmBUZZador sticker to help you get acquainted!