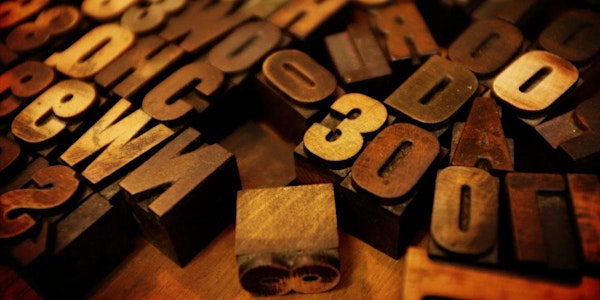 Wayzgoose and .918 Day Celebration
Sunday, September 18, 2022 (1-4 PM) at the Virginia Center for the Book
When and where
Location
Virginia Center for the Book at Jefferson School City Center 233 4th Street NW Charlottesville, VA 22903
About this event
Wayzgoose and .918 Day Celebration
Members, friends, and those interested in our work are invited to our Wayzgoose celebration on the afternoon of Sunday, September 18, 2022 (1-4 PM).
This year, our annual gathering will coincide with another "printer's holiday" Type-High Day (the height of American & British type is .918 inches).
Our Wayzgoose get-together provides a great opportunity for members & friends, old and new, to get to know each other in a lively meet and greet here at the Center.
In keeping with the day's Type-High theme, in addition to ample libation and generous appetizers, we'll demo our newly adjustable Vandercook press beds along with the recently acquired European wood type which is a bit higher than the .918″ standard (a need for changing the press bed height),
While there is no charge for this event, your registration is suggested
Our COVID Vaccination and Masking Policy for this event:
It is the Virginia Center for the Book's expectation that all program participants will be fully vaccinated and boosted.
Your record of vaccination may be obtained at COVID 19 Vaccination Request Portal (please have vaccination proof available)
Evolving CDC and UVA COVID guidelines may require that participants be masked if working close to others. (bring your masks)
Should public health guidelines change, and new norms be applicable, we reserve the right to revisit the expectations in the interest of participant health and safety.