Event Information
Refund policy
Contact the organizer to request a refund.
Eventbrite's fee is nonrefundable.
Ways to Win Over Investors for Your Startup
About this event
****VIRTUAL EVENT*****
California Entrepreneurs, Startup & Business Coalition
NOTE - THIS IS A VIRTUAL EVENT
TIME : 3:30 PM PST *****************************************
WHAT ALL IS TAKES TO WIN OVER INVESTORS
What is a Successful Pitch - Hear & Learn from Top VC's(ON ZOOM) + 1:1 VIRTUAL NETWORKING
This is your chance to get all your doubts answered. Meet, field questions, and get immediate feedback from investors and Audience
Are you a startup looking to pitch your company in front of an audience and panel of expert Startups, VC's and Audience?
Meet the VCs and get advice on how founders should calculate and justify their valuation at an early stage?
Agenda & Learning
- Introduction
- What do VCs want in the founder?
- What is the best way to get in touch with Angel Investors or VCS?
- What are the biggest mistakes founders make when pitching VCS?
- What can companies do to get off the ground and raise VC money
A Lot More .....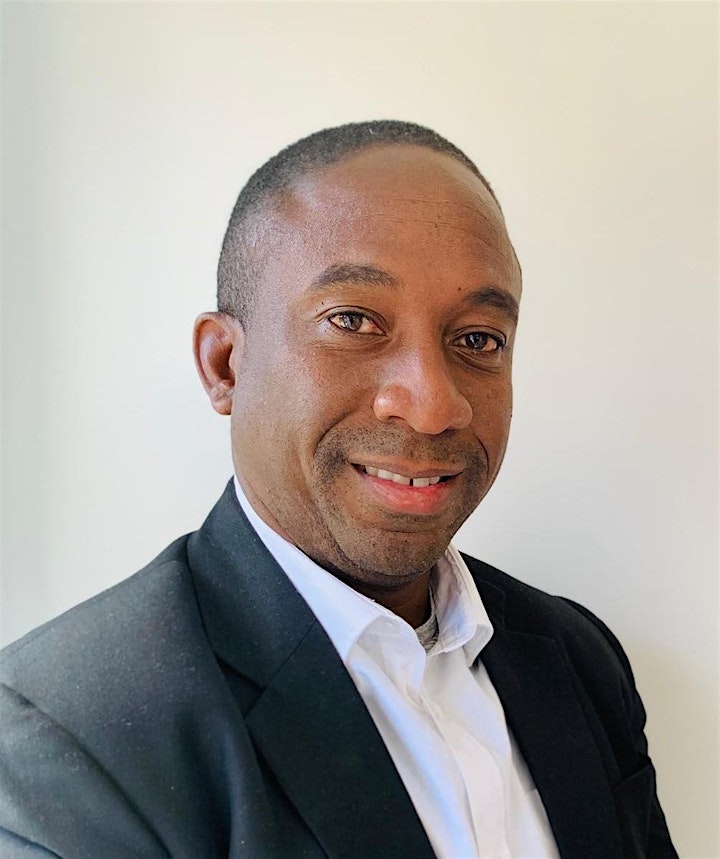 1. Kevin Simmons - Venture Partner at LoftyInc Capital Management
Kevin Simmons is a technology investor and strategic advisor to technology startups. A graduate of the U.S. Naval Academy, with service at the United States Military Academy at West Point, he excels at leadership and team dynamics in high-stress environments.
He is a former project manager for global oil giant Chevron where he managed complex engineering and construction projects in 6 countries and his work has been featured in the leading industry publication Offshore. He holds advanced management and business degrees from Stanford University, Rice University, and the University of Oxford. He has helped launch four technology startups, including UK award-winning Aceleron where he was the Chief Finance and Operations Officer, intelligent vehicle charging venture Electric Miles, and notable US-based Innclusive which was featured in The Fast Company; The Washington Post; and Forbes.
He is an experienced angel and venture capital investor with over 65 personal investments into US, UK, African, and Latin American technology ventures. He was a founding member of the Valhalla Investment Group, and the Afroprenuer Angels Group, and is now a Venture Partner with pan-African VC leader LoftyInc Capital Management which has invested in over 100 technology companies including Africa's 1st unicorn, Flutterwave. Kevin manages the deal flow pipeline from sourcing to investment committee stages. Kevin writes and gives classes on pitching, raising capital, and navigating startup challenges to accelerators and incubators in Canada and the UK.
Linkedin- https://uk.linkedin.com/in/dkevinsimmons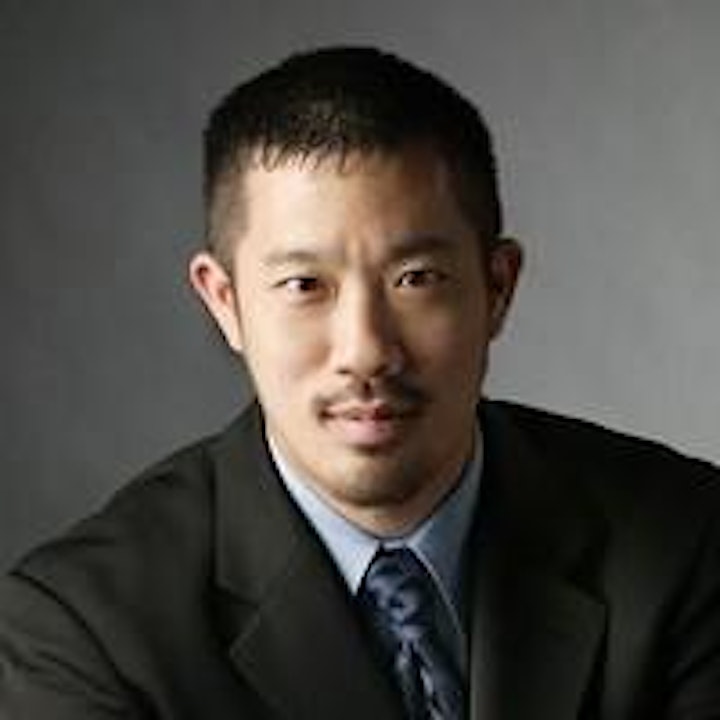 Xan Hong - Entrepreneur and Scout for Million Labs
Xan Hong received his Bachelor's in Biology from the University of Pennsylvania where he competed on the Varsity Men's Track team for four years. He later also received his Master's in Education from the University of Pennsylvania during which he served as a student teacher and volunteer track & field coach at a University High School in West Philadelphia. He has since served as an adjunct professor in Entrepreneurial Finance at Lincoln University. He still regularly volunteers his time mentoring and speaking to youth from inner city schools and other young entrepreneurs.
Xan has been an entrepreneur for over 15 years in a variety of industries including real estate development, food and beverage, e-commerce, insurance and financial services, marketing communications, and technology. During this time, his companies have grossed over $10 million in revenue. His expertise is in marketing strategy, digital marketing, and sales.
Currently, Xan is the CEO and Founder of ONTrac, a technology company that empowers individuals to reach their potential by simplifying the process of achieving their life goals. They are currently beta testing and will be launching a live version later this year. He also is an investor and principal in an independent insurance agency and owns an e-commerce business. In addition to his role as a startup founder, Xan also serves as a venture scout for Million Labs, a firm out of the United Kingdom that invests in early-stage founders to help them get their minimal viable product (MVP) to market).
Xan lives in Middletown, Delaware with his wife and 8-year-old daughter. He was the former President of the University of Pennsylvania Alumni Society of Delaware.Binns - Jesse Draper's team at Halogen Ventures
Linkedin- https://www.linkedin.com/in/leexanhong/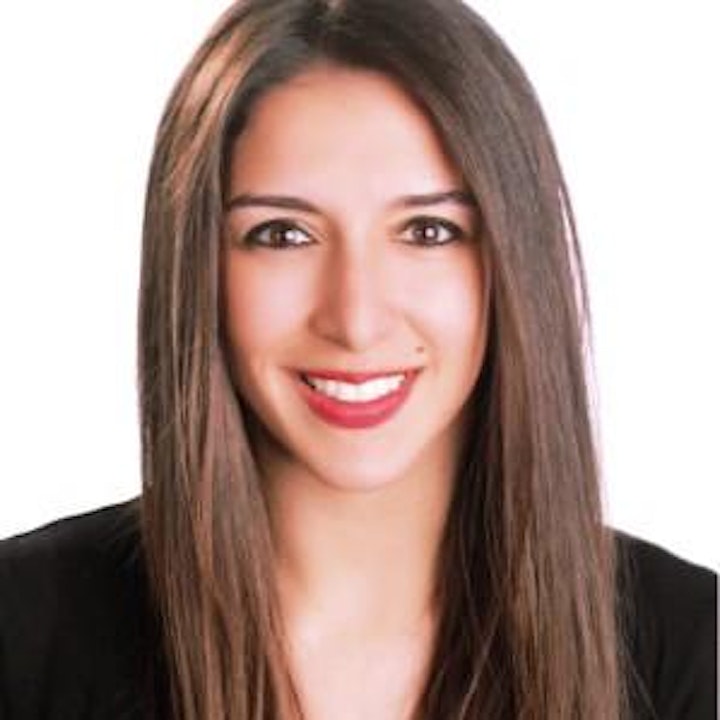 Dina Saoudi - Entrepreneur & Investor
Linkedin- https://www.linkedin.com/in/dinasaoudi/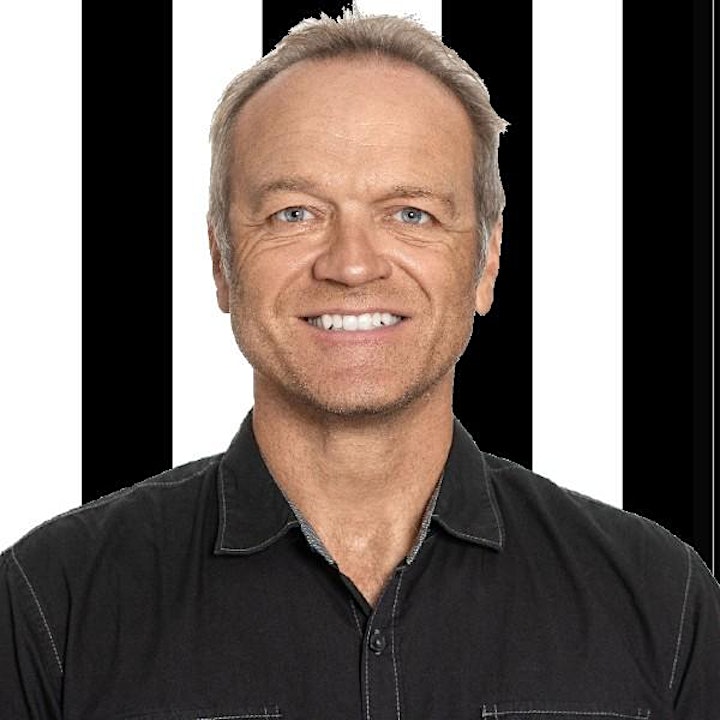 Christian Watts - Founder and CEO at Magpie Travel
Christian is the founder and CEO of Magpie Travel, a SaaS company focused on content management for the tours and activities sector.
He brought the first Hop On Hop Off sightseeing service to San Francisco, under the City Sightseeing brand.
During the last 20 years in the Tours & Activities industry, with 150 distributor contracts, as well as Travel Agents, Concierges and Affiliates, he learnt that the industry needed a better way to manage content and increase distribution. The entire industry operates via a handful of inefficient extranets, and a few billion emails each year with Word, Excel, and PDF attachments, along with some Dropbox links.
He started Magpie to solve these problems, and help companies manage their content, and increase sales via broader and more efficient distribution.
https://www.linkedin.com/in/christianwatts/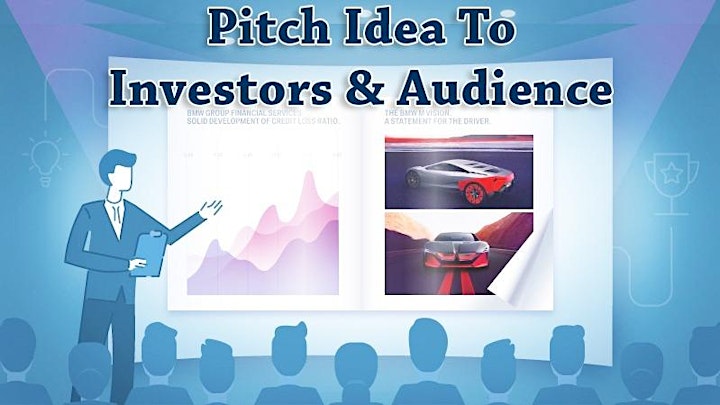 Hosted By - Los Angeles Entrepreneurs, Startup & Business Coalition.
Facebook Group- https://bit.ly/2YtL6rv
Meetup Group - https://bit.ly/37TmcEL
Instagram - www.instagram.com/professionalunite/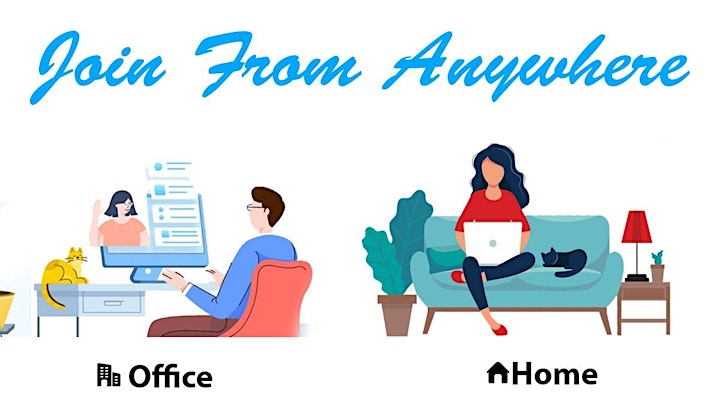 All Online
From Any Device - Computer, Laptop, Tablet Or Phone.
From Your Home Or Office
We use an online, cloud-based platform to make it easy and fun for you to participate. After signing in from your home, office, smartphone or tablet, will get to know each other better in main chat session and then in small group chats with other attendees in smaller chat rooms. Make sure your video and voice is enabled.
Login Details Will Be Shared Only With Attendees Closer To The Date Of The Event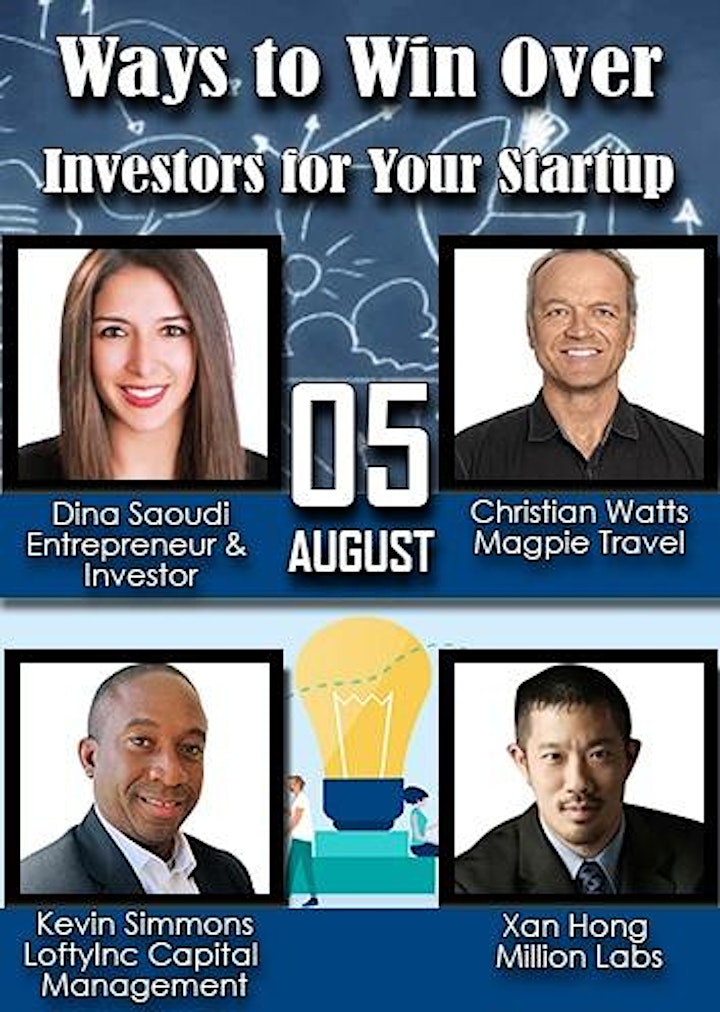 Date and time
Location
Refund policy
Contact the organizer to request a refund.
Eventbrite's fee is nonrefundable.
Organizer of Ways to Win Over Investors for Your Startup