About this Event
This won't be your average talk.
Join us for a dynamic, focused, and immersive experience to explore how ways of working that foster collaboration, self-organisation, transparency, and continuous improvement help teams achieve meaningful and impactful outcomes.
We have helped over 65 companies change their ways of working to create high performing teams, including some of the biggest brands in Australia & NZ. Amongst them: Virgin Australia, a2Milk, ANZ, Roche, QSuper, and Open Universities Australia. We will provide you with practical and real life examples of simple yet impactful ways that you can do to help your teams.
On top of that you can enjoy all the food, cider, beer, and wine you want while meeting and networking with amazing people.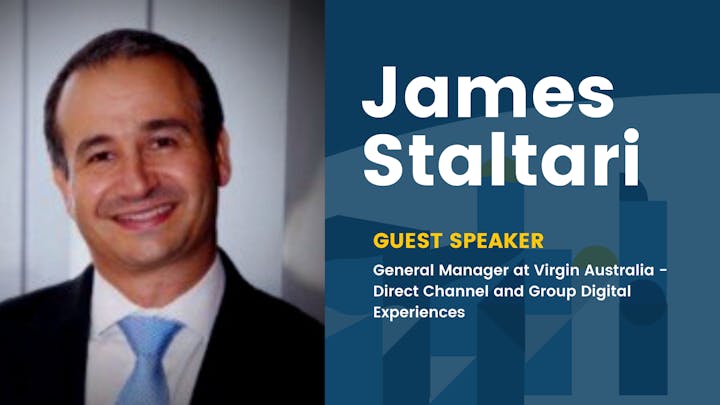 We are pleased to announce our guest speaker James Staltari who will be sharing with us his leadership journey, learnings and key insights to creating a high performing team at Virgin Australia.
About James
James is the General Manager at Virgin Australia and accountable for the Direct channel and Group Digital experiences for Guests and Crew.
The Direct channel generates in excess of $2bn in Flight and Ancillary revenue pa and also includes the Guest Contact Centre.
James has a reputation of being an innovative leader and leans on his experience spanning across Digital Commerce, Transformation, Product Management and end to end P&L management.
Prior to Virgin, James spent 20 years in Financial Services and Wealth Management where he led the digital sales and transformation team for one of Australia largest company's.
With extensive experience in developing and executing digital strategy in large organisations, James is a key leader and proponent of change and has been instrumental in the large scale digital transformation.
Having played an integral part in two successful start-up's, James is renowned for maintaining a customer centric approach when thinking digital.
During his career he has been a Director on the Board of several Australian Financial Service Licensee's (AFSL).
James has completed an Executive Development Program at Kellogg School of Management, at Northwestern University (Chicago, USA). He has a Bachelor of Business (Economics and Finance) as well as a Post Graduate Diploma in Finance and Investment (FINSIA).
---
This is a free event. Additionally, you also have the chance to book a session with one of our enterprise agile coaches and spend 75 minutes discussing the challenges your organisation faces implementing modern agile practices, organisational structures, prioritising and visualising work, visual management techniques, or any other related questions you may have.