Waynesville Christmas Parade - Theme "Christmas Past, Christmas Present"
Event Information
Location
Float #61 - Holiday Bells
Downtown Waynesville (line up on Hazel Street)
Description
Come on out for the Waynesville Christmas Parade and show your holiday spirit with coworkers!
Hourly workers may volunteer and do not require supervisor approval.

Employees, volunteers, and their kids are welcome
to ride on the float and walk along in the parade!
Please join us! ~You may register to walk in one or both of the parades~

We'll have goodies to hand out
For the Waynesville Parade: Our float will be #61 lining on Hazel Street (on the corner of Hazel & Beech). Hazel is the street between Angelo's Pizza and First Citizen's Bank on the Russ Avenue north end and between Print Haus and Burton Smith Law on the N. Main Street (south) end. There will not be parking on the two adjacent streets where floats are staged - you may find parking across from Garrett funeral home or the Walnut Street business parking lot.

Wear your blue long sleeve HRMC shirt - or any HRMC shirt with layers for warmth if you have one - or Royal Blue. We'll have blue Santa hats for participants to wear during the parade.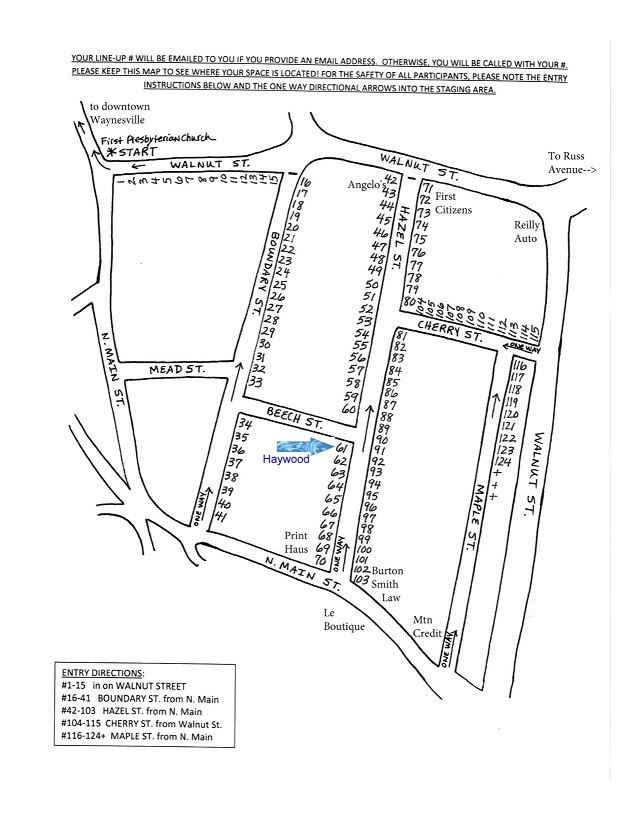 Date and Time
Location
Float #61 - Holiday Bells
Downtown Waynesville (line up on Hazel Street)