Wayne Thorp — Stock Selection for Value and Growth Portfolios

Saturday, September 17, 2016 from 9:45 AM to 12:45 PM (PDT)
Event Details
What you will learn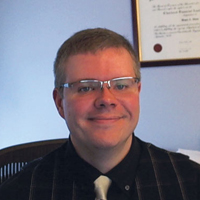 Even though successful money managers may differ in their investing philosophies, a disciplined approach to selecting and pruning investments is a common characteristic. Wayne Thorp, CFA, will show how computerized stock screening systems can be used to reduce a large universe of stocks into a manageable group of prospects that match your investment style.
He will describe the process of developing and implementing both a value and a growth screen, using AAII's Stock Investor Pro fundamental stock screening and research database program. After narrowing down the stock universe to a more manageable set of companies, Thorp will discuss "What next?"
Using real-world examples and some of today's most useful financial websites, Thorp will show you how to perform a step-by-step analysis of a company to decide whether it's right for your portfolio.
About our seminar leader
Wayne A. Thorp is vice president and senior financial analyst of AAII and also the former editor of Computerized Investing (CI). He has written extensively on technical analysis, stock screening and stock analysis. He oversees the CI Market Dashboard and writes the commentary.
Thorp is also product manager for the Stock Investor Pro computerized stock analysis program and a member of the advisory committees for the Stock Superstars Report (SSR) and Dividend Investing (DI). Follow him on Twitter: @WayneTAAII.
Location:
Mercer Island Community & Event Center
8236 SE 24th St.
Mercer Island, WA 98040
Free parking in event center parking lot.

  9:30 a.m. — Registration
  9:45 a.m. — Presentation begins
12:45 p.m. — Adjournment
Open to the public. AAII membership is not required to attend.

Each One, Bring One
AAII members who preregister are entitled to bring a guest — at no charge to you or your friend — who has never attended an AAII seminar before. Your guest will not be asked for a contribution of any kind.
When you preregister, you don't need to know the name of your friend or even whether you'll invite one at all. But if you do, just have your guest show up and mention your name. It's that easy!
Refunds: Contact us at least 24 hours before the event begins, and you will receive a full refund.
Organizer
AAII Puget Sound Chapter
AAII local chapters — grassroots organizations led by volunteer members — allow AAII to extend its mission "person to person" to individual investors in their own communities by programming meetings that provide unbiased investment education in a social context.
Wayne Thorp — Stock Selection for Value and Growth Portfolios