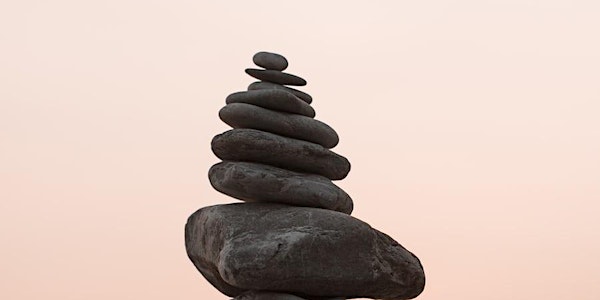 Wayfinding and Presencing the Vital Future: A Community of Practice
How might we become more present, alive, and adaptive during this disorienting moment in our history? We invite you to explore this with us.
Refund Policy
Refunds up to 1 day before event
Eventbrite's fee is nonrefundable.
About this event
This intense time of transition is stirring, and it brings to the surface what wants to be seen, felt, and engaged - as well as healed and transformed.
As a team and community of practice, the question that we hear and hold is, "How might we become more present, alive, and adaptive during this disorienting moment in our history?"
We know that there are ways of being that can guide us into greater vitality in our bodies, communities, and world. And we need to learn how to do this together, better.
We invite you to explore this with us in community.
This is a soft place of practice. It is a 90-minute, once-per-month Zoom call with cameras on. It is for those oriented toward thoughtfulness and a sense of the sacred, even (and perhaps especially) during these times of uncertainty.
This is a place for those who are aware they are responding to the suffering of the world in its many expressions. This is a place of invitation and everyone is welcome to invite and be invited.
Who is this for?
You are intellectually curious grappling with the breakdown of meaning and truth and the rise of polarization. You are an edge-walker working with emergence and are sensing opportunities for multifaceted, future-shaping change; you are a facilitator, entrepreneur, healer, resource catalyst, or community change-agent.
Or you simply resonate with the need to be held and nourished in a space with others who are skilled in co-creating such spaces of presence, rest, and vitality.
There are ways of gathering and cohering where we will invoke this collective way of being, where we will learn to tend to that which is dying, emerging, and blooming within and outside of ourselves.
Here are some representative questions and themes that we might explore, while sourcing from the interests and wisdom of the group.
How do we respond to VUCA (volatile, uncertain, complex, ambiguous) life conditions?
How can we address polarization and promote collective sensemaking?
Developing literacy with and designing initiatives for multiple worldviews and value systems
Practices and perspectives that support us to wake up, show up, grow up, and clean up
What is the relationship between coming into self-sovereignty and social accountability?
How do we support the human species' move through its teenage years?
What are the emerging stories, narratives or myths that can help guide us?
What's the gap analysis? Present and future state, personally and societally? What's the role of shadow work?
How do we harness the energies of Money, Power, and Love?
What's the commitment?
These first three sessions are standalone offerings of holding that also serve as an "on-ramp" to allow folks to self-select into a subsequent Community of Practice. Come to one or come to all three. The sessions will not build off each other but they will resonate.
In turn, our intention is to form a committed Community of Practice that gathers monthly for 6 months.
Date Options
1. 31 May 2022 - 4:30pm - 6:00pm Pacific Time
2. 21 June 2022 - 4:30pm - 6:00pm Pacific Time
3. 12 July 2022 - 4:30pm - 6:00pm Pacific Time