| | |
| --- | --- |
| Way of Shambhala: Rigden Weekend 2014 | |
Event Details
 • Registration deadline for Rigden: Nov 28, 2014
 • Prerequisites apply:  if you have not met the pre-requisites for Rigden please contact Marcia Clayburg before registering by clicking the "Contact the Organizer" button in the right sidebar.


---
The Way of Shambhala series of classes explores the experiences of contentment, joy, fearlessness, and wisdom in everyday life. This series culminates in the Rigden Weekend. The Rigden is a representation of our basic enlightened nature, and embodies the principle of unconditional confidence. Historically, Rigdens were enlightened rulers - those who could "rule their world" based on their unwavering experience of basic goodness.
This weekend completes the Way of Shambhala Heart of Warriorship Series & Everyday Life Series. By the wishes of the Sakyong, the Rigden Weekend includes the opportunity to take the new Shambhala Vow and receive a Shambhala Name. The Shambhala Vow is an acknowledgement and proclamation that basic goodness is the essential nature of humanity.

Prerequisites: 
Completion of Shambhala Training Level V and Wisdom in Everyday Life or Sacred Path through Outrageous/Inscrutable
Weekend Schedule:
Fri December 5th: 7:00 PM - 9:00 PM
Sat December 6th: 9:00 AM - 6:00 PM
Sun December 7th: 9:00 AM - 6:00 PM
(times subject to change)
It is appropriate to offer a heartfelt teaching gift during the weekend.
Northern California Shambhala Discount and Cancellation Policy 
For information contact Marcia Clayburg by clicking the CONTACT THE ORGANIZER button in the right sidebar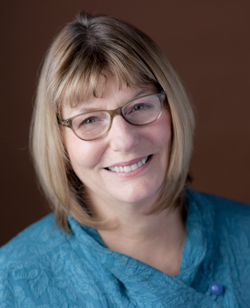 Acharya Melissa Moore, PhD.
Acharya Melissa Moore,has been a student of Shambhala since 1979. She has an MA in Contemplative Psychotherapy from Naropa University, attended the 1985 seminary, has been teaching internationally since 1990, and was empowered as a Shastri in 2010. She co-founded, and continues to teach and develop, The Karuna Training, a 3-year professional certificate training in Contemplative Psychology and a division of Shambhala Europe.
Where

San Francisco Shambhala Meditation Center Sharchen Dzong
1231 Stevenson St
San Francisco, CA 94103


Organizer
Northern California Shambhala
Northern California Shambhala is a community of meditation centers and study groups located in Berkeley, Davis, San Francisco, San Rafael, Santa Rosa, Santa Cruz, Sonoma, Sonora, Silicon Valley and Grass Valley. To locate a center near you, click here.
The Shambhala Lineage is a spirtual tradition founded on the principle that all beings are fundamentally good and deeply desire to create meaningful human society together. By bravely taking the time and space for self reflection we can both individually and communally awaken our inherent confidence, intelligence, and good will and desire for a better world.
Way of Shambhala: Rigden Weekend 2014