Location
West 120th Street & Frederick Douglass Boulevard
120th Street and Frederick Douglass Blvd.
New York, NY 10027
Join us for an artist talk followed by the film WAX PRINT which examines how one fabric came to symbolize the struggle of a continent.
About this event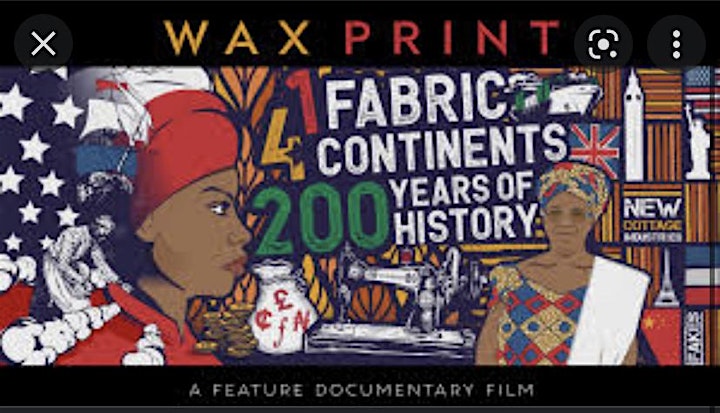 From village to cotton field, from mill to market, the story of how one fabric came to symbolize the struggle of a continent and its people. The film will be preceded by "What Is African Design" a conversation with Harlem Needle Arts founder Michelle Bishop and Kenyan textile artist Ruth Abade of Black Fly Designs. (Scroll down to watch the film's trailer).
This ImageNation x FDBA program is co-presented with Harlem Needle Arts.
ABOUT IMAGENATION
Led by Moikgantsi Kgama (Founder & Executive Director) and Gregory Gates (Executive Producer), ImageNation has hosted film screenings, live music performances and other cultural events for more than 150,000 people worldwide since its inception in New York City in 1997. In addition to hosting year-round programs at the Film Society of Lincoln Center, the world-famous Apollo Theater, the Schomburg Center for Research in Black Culture, and in New York City Parks, ImageNation has presented internationally in South Africa, Scotland and Canada and domestically at Harvard University, MASS MOCA, and in Dallas, TX, Los Angeles, CA, Baltimore, MD and Washington DC. Programs have featured appearances by leading filmmakers such as Spike Lee, Lee Daniels, Stanley Nelson and Ava Duvernay.