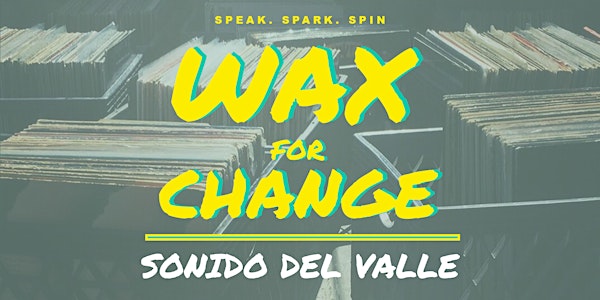 Wax For Change: Sonido Del Valle
Crate digging in East Los from the comfort your own home?! Damn right. Be a part of the first ever virtual dig session at Sonido Del Valle!
About this event
Get in on a virtual dig session in one of East LA's finest record shops, Sonido Del Valle.
You'll get a chance to buy and Zoom dig through some fire Latin, Soul, Jazz (and more!) crates from 12pm to 1pm (PT). The crates will be filled with LPs, 45s, and 12" wax - specially curated by DJ Spiñorita, The Vinyl Doctor, and The Fox Crate - with first time exclusives being made available by Sonido Del Valle.
Grab your code, and come listen to some bangers being spun before and after the dig - by our guest host and DJ, Spiñorita!
Limited tickets are available - and proceeds from this event will be donated to the Jazz Foundation of America, and the Wax For Change initiative.