Sales Have Ended
Registrations are closed
Registration has closed.
Sales Have Ended
Registrations are closed
Registration has closed.
Description
Up to 15 teachers paid by NYC DOE can earn compensation at the "per session ($45.65/hour)" hourly rate for attending this workshop. (More info in the FAQ section below)
---
Wave Generator Make'n'Take
Led by Mark Schober
This workshop is based around a low-cost wave-driver and amplifier driven by a free smartphone app for investigating wave propagation in strings. Similarly capable equipment from science suppliers ranges from $500-$1000 per lab setup, while ours costs just $30. We will begin by using the wave driver to examine properties of standing waves on strings, followed by a lab to quantitatively investigate how string tension and string mass per unit length affect the wave speed. In this workshop you will then have the opportunity to build your own wave drivers to use with your students. Not only does this set of labs establish the fundamental properties of mechanical waves, it provides an excellent experimental environment for students to collect and analyze data for a phenomenon that depends upon multiple variables.
For $30 you can get the materials to build your own classroom wave generator (which includes a mechanical oscillator, amplifier, power supply, acrylic mounting plate, wiring, three different thickness strings, and the parts necessary for assembly) so you can conduct this effective investigation with your students year after year.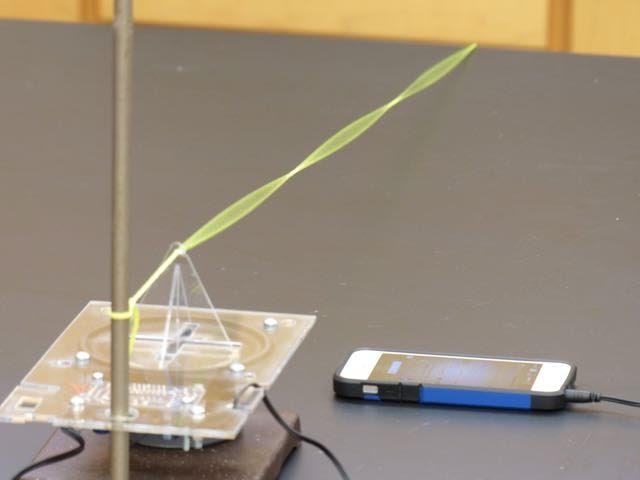 Email our program manager at Erin@stemteachersnyc.org to reserve your set of materials - $30 per wave generator. Then just bring cash to the workshop to pay for your kit(s) where you'll be able to build and use it that day.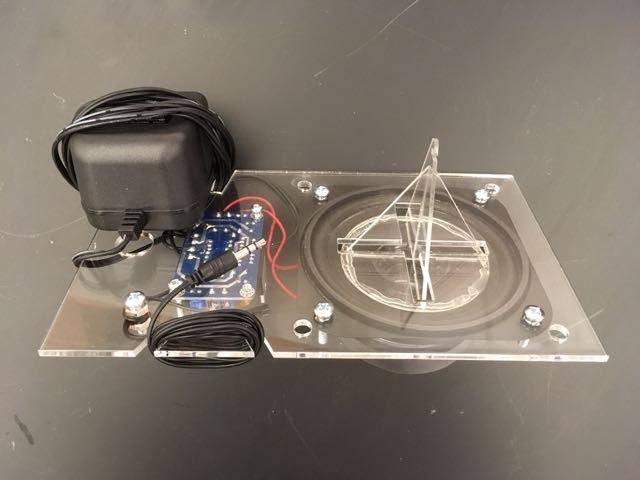 Pizza lunch for all at 1 pm!
Note: Please sign up for ONLY 1 workshop on March 5th NOT BOTH. As these two workshops are both 3 hours and run simultaneously from 10am to 1pm in separate rooms at Teachers College.
WHITEBOARDS & T-SHIRTS
You can buy a:
STEMteachersNYC T-shirt for $10 (S, M, L, XL, XXL, some sizes limited availability)

Whiteboards: 6 Whiteboards in a bundle for $30, or single boards for $5 each (unbundled) at the workshop
Cash and carry
You MUST have cash in the right amount; we can't give change.

PHOTOGRAPHS AND VIDEO RECORDINGS.
We take photographs and record video of our workshops in order to publicize a positive image of science teaching, and of STEMteachersNYC - a recognized 501(c)(3) non-profit organization. If you register, you are agreeing to be photographed and to have your voice and image video-recorded. You are also agreeing to relinquish all your rights to the photographs and video recordings.
If you do not wish to be photographed or video-recorded, you must inform us when you check in at the beginning of the workshop. We will take one photograph of your face so that we can erase your image if we happen to catch it by chance during the workshop, and we will do our best to avoid you. We would also appreciate your cooperation in positioning yourself at the edge of the group so as to help us avoid you.
To join STEMteachersNYC, fill out survey: <tinyurl.com/modelingsurvey>
(Members find out about workshops first and can sign up before others.)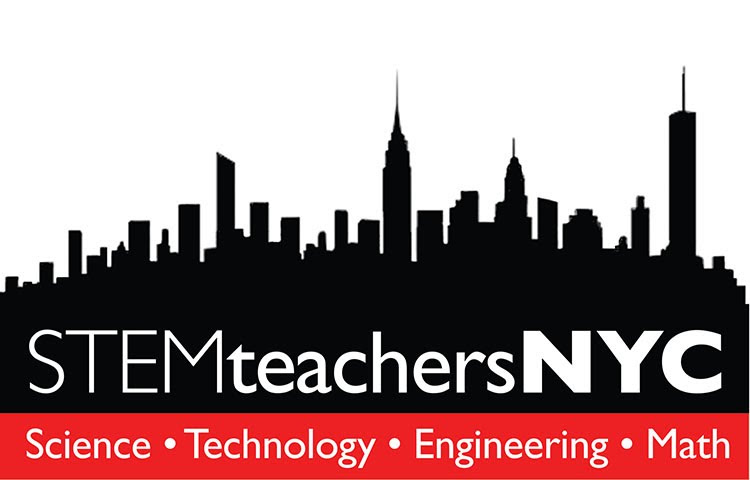 =================
FAQs
Is there a fee to attend this workshop?
Yes. There is a $19.99 attendance fee.
For weekend workshops after January 1, 2017 the ticket price has increased from $16.29 ($15 plus $1.29 Eventbrite service fee) to a flat $19.99. To hold the fee below $20, we will now pay the Eventbrite service fee.

This small increase will help us move toward our goal of making STEMteachersNYC a fully sustainable organization. We appreciate your understanding and support and look forward to seeing you this coming 2017 season.
Is STEMteachersNYC an approved NYC DOE Vendor?
Yes. Here is the Vendor #STE-068881
How can NYC DOE teachers receive compensation at the per session ($45.65/hour) rate for attending this workshop?
Teachers must purchase one of the available 15 NYC DOE tickets. Following this teachers must visit the following Google Drive folder 2017 NYC DOE Forms and Instructions, download and read the instruction sheet, bring a printed resume, print 2 additional forms and bring them completed to the workshop. At the workshop the resume and forms will be submitted.
Please note that the DOE can be notoriously slow about issuing per session checks. STEMteachersNYC will submit your per session documents promptly to the DOE, but we do not have any control over, responsibility for, or involvement in the payment process after we submit the forms to the DOE.
If you have any trouble accessing the forms please email registration@stemteachersnyc.org
Is there a special pricing for TC students for this workshop?
Yes. TC students recieve a 50% discount on STEMtNYC workshops. To receive your discount code, please send an email to STEMteachersNYC Registrar (Registration@STEMteachersNYC.org). You will be asked to present a current TC student card at the door on the day of the workshop.
Where can I contact the organizer with any questions?
Questions about registration and payments for this event should be addressed to STEMteachersNYC Registrar (Registration@STEMteachersNYC.org).
Is the reservation fee refundable?
It depends, please be sure you are able to attend the workshop prior to registering for it.
If you for some reason can nolonger attend and let the Registrar know (Registration@STEMteachersNYC.org) one week or more before the workshop, you can get a free credit for a future workshop. If less than one week notification is given no refund is given, but if you want to take it as a donation, you must email and directly request an official acknowledgment of your donation.
If you mistakenly register for 2 workshops that take place at the same time, we will not be able to refund the fee.
Is my reservation/ticket transferrable?
Possibly, please contact STEMteachersNYC Registrar (Registration@STEMteachersNYC.org) if you need to transfer your reservation to a different person/name.
Can I update my reservation information?
Yes, you can update your reservation information.
The name on the reservation/ticket doesn't match the attendee. Is that okay?
No, please contact STEMteachersNYC Registrar (Registration@STEMteachersNYC.org) to address this.