Watson's Comedy Week 2021! Four Fantastic Days of Outrageous Humor!
Join us for four nights of fantastic comedy, featuring outstanding stand-up comedians and a night of improv!
About this event
Don't miss your chance to enjoy this wide variety of comedy! Join Watson's in celebrating humor with a four-day-long comedy fete! You're in for a barrel of laughs with any of these great shows, including fantastic stand-up comedians Joey Cruz, Zack Hammond, and Andrew Sleighter, and comedic improv from our house teams: Improv Insanity and Positive Parkour! But why stop at just one show, when you can see them all?
Get your pass to enjoy all four nights for just $50!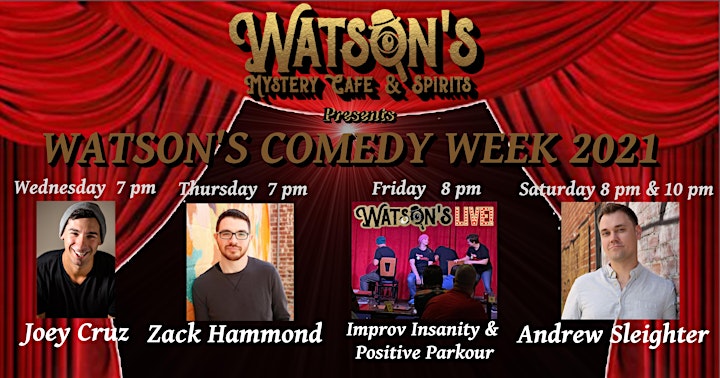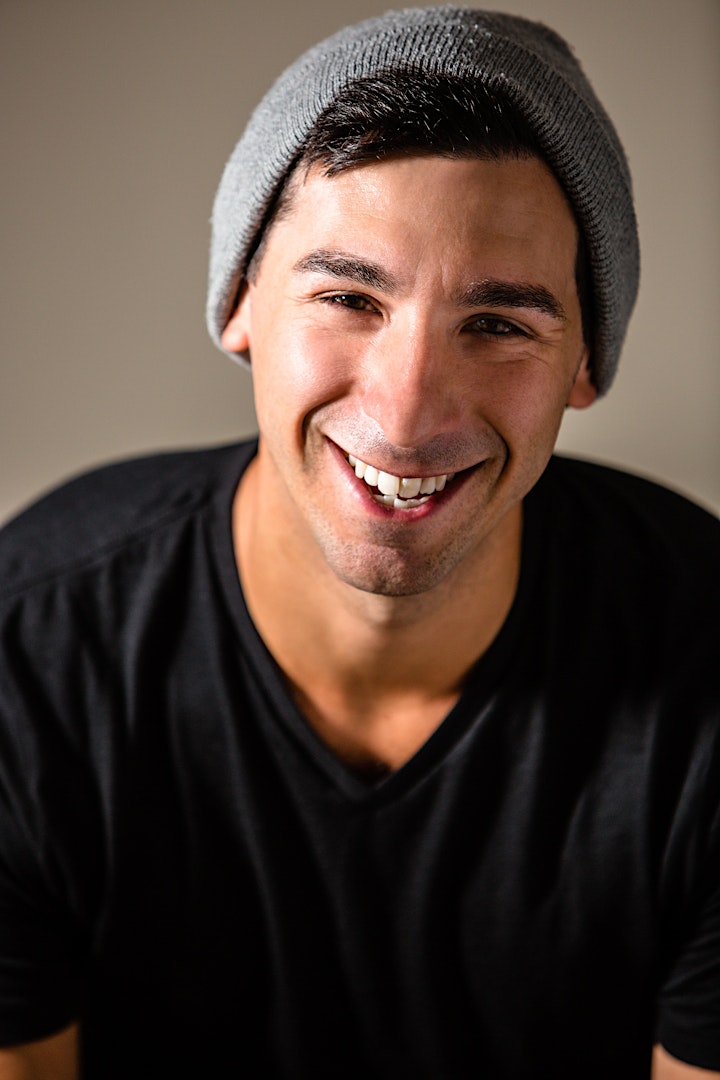 Wednesday, October 20: Stand-up Comedian Joey Cruz
Joey Cruz is a Los Angeles-based comedian who grew up in the small town of Duvall, WA. He started performing comedy 7 years ago when he realized he hated his day job selling life insurance over the phone.
Since then, he's never stopped taking opportunities to get on stage to make people laugh (well, except when COVID hit). He brings a comedic style that holds a mixture of absurd story-telling, anger at the mundane, and tackling his personal baggage.
Doors at 6:30 | Show at 7
Tickets for only Wednesday: https://joey_cruz.eventbrite.com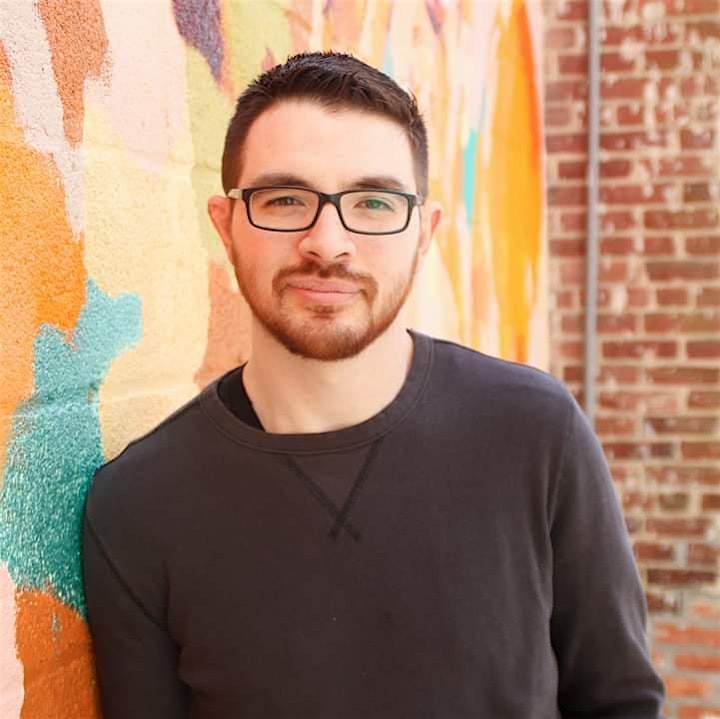 Thursday, October 21: Stand-up Comedian Zack Hammond
Come enjoy the irreverent, over-the-top humor of this award-winning comedian!
Zack Hammond is a nationally touring comedian who performs in theaters, clubs, fire halls, pizza shops...anywhere that wants his brand of intelligent and dark humor.
Zack has participated in several comedy festivals, including the Cinder Block Comedy Festival in Brooklyn, Baltimore Comedy Festival and the Meadowlands Comedy Festival. He was part of the Devil Cup comedy competition on Long Island and was the 1st place winner of NEPA Scene's Got Talent's inaugural competition.
Doors at 6:30 | Show at 7
Tickets for only Thursday: https://zach_hammond.eventbrite.com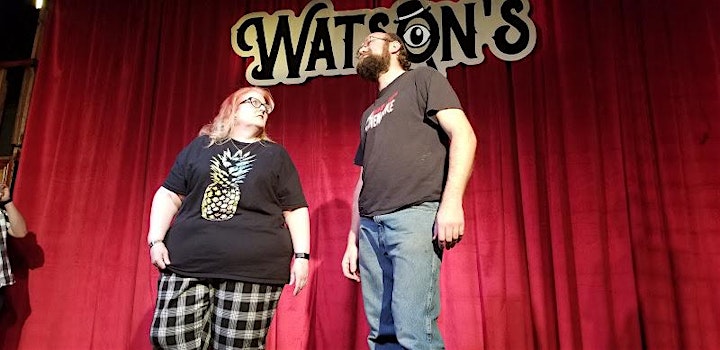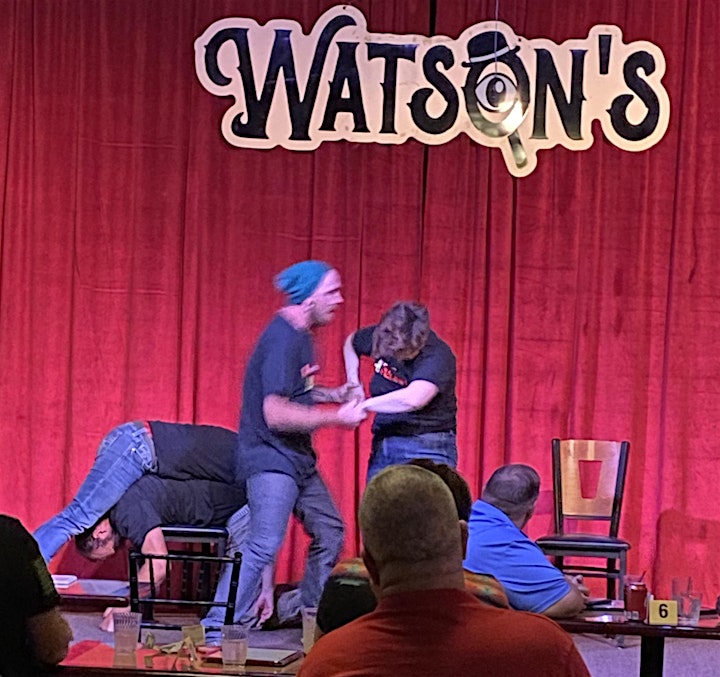 Friday, October 22: Improv Insanity & Positive Parkour
Two back-to-back improv shows! First up, come enjoy short scenes and hilarious jokes with Improv Insanity, the only ADULTS ONLY improv show in Idaho! Then, enjoy Positive Parkour's unique brand of long-form improv. Watch as they invent a whole new world before your eyes!
Audience interaction encouraged!
Improv Insanity | 8 pm
Positive Parkour | 9:30 pm
Dinner 5:30 - 7:30 pm
18+ ONLY
Tickets for only Friday: https://watsons_live.eventbrite.com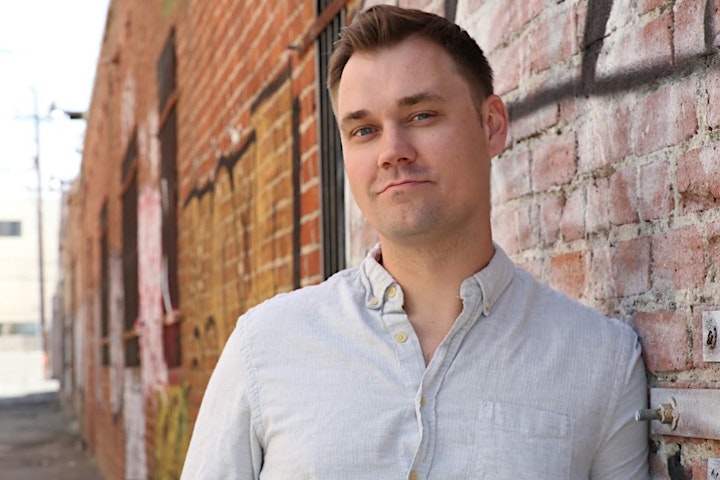 Andrew Sleighter started in comedy looking for the perfect funny line to open a biography. Since then, Andrew's laid-back style and clever writing has won him appreciation from fans and respect from his peers.
Andrew wrote and blogged for the Sports Show with Norm Macdonald on Comedy Central and was a regular on the MTV prank show Money From Strangers. He's performed on NBC's Last Comic Standing, Nuvo TV's Stand Up & Deliver and made his late-night stand-up debut on Conan earlier last year.
Andrew's comedy has the ability to reach wide ranges of audiences and works in a diversity of rooms. Reliable and consistent, he rarely ends a show by lighting the stage on fire out of rage.
Doors at 7:30 | Show at 8
Doors at 9:30 | Show at 10
Tickets for only Saturday: https://andrew_sleighter.eventbrite.com
Organizer of Watson's Comedy Week 2021! Four Fantastic Days of Outrageous Humor!