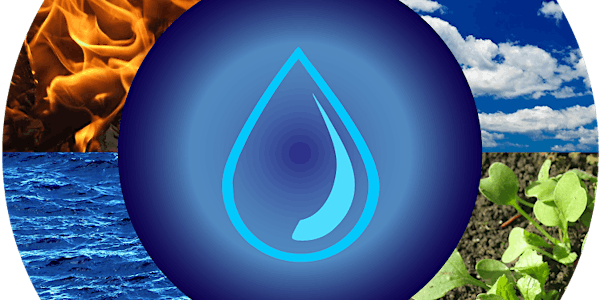 Watersong Summit
When and where
Location
Impact Hub Oakland 2323 Broadway Oakland, CA 94612
Refund Policy
Contact the organizer to request a refund.
Description
The Sustainability Element Series presents Watersong:
A summit to showcase solutions and opportunities for integrating water resilience into daily life, business and policy.
The mission of Watersong is to connect community members, local businesses, social impact organizations, policy makers and scientists around our relationship with the water cycle. Through a series of curated events, including a walking tour, panel sessions and live workshops, Watersong is a collaboratively designed experience to foster awareness, build connections and motivate water-conscious consumption. Join us at this event with leaders in the fields of sustainable water management and infrastructure to start building a more water resilient future today!
FREE TOUR - SUMMIT MIXER - PANELS, WORKSHOPS & EXHIBITIONS
11:00a - 4:30p WEST OAKLAND MUSICAL WATER WANDER
To kick us off, a marching band and the Global Street Dance Masquerade will be dancing/drumming up interest in Watersong as we march through West Oakland. Scheduled stops are listed below, curated by Bay Area Green Tours!
11:00a
Gather at Soundwave Studios with second line-style marching band MJ's Brass Boppers and Rashad Pridgen of the Global Street Dance Masquerade
11:30a - 1:00p
March departs Soundwave Studios, with musicians leading the way, to American Steel Studios, (1960 Mandela Pkwy ~ 4/10 mile), for a demo of their rainwater catchment system.
1:30p - 3:30p
March to O2AA (2311 Magnolia Ave. ~ 4/10 mile) in Oakland, for lunch and a tour of Oakland's largest aquaponics system. Speakers to be announced.
4:00p - 4:30p
March onwards to Afrikatown Community Garden (San Pablo and Brush ~ 7/10 mile) for a hands-on workshop on drip irrigation systems and other creative water systems. Speaker: Anthony J. Forrest of Planting Justice
4:30p - 6:00p SUMMIT MIXER
March down Grand Avenue to Two Mile Wines facility (477 25th St. ~ 1/2 mile) for music, beer, wine, cider, and cocktails from several local and sustainable beverage producers, with drink service provided by Tin Roof Drink Community. Taste and learn about the fermentation and distillation of hyperlocal products.
6:00
- 10:30p TICKETED EVENT
at Impact HUB Oakland featuring panels on Water, Agriculture, Climate Change and Energy. PLUS interactive workshops, exhibitors, art and design showcase, music and more! See below for details.
6:00p - 6:45p
EXHIBITOR HALL EXPLORATION
Over 20 exhibitors representing various water industry professionals as well as practitioners in related fields such as agriculture, energy and finance.
6:45p - 7:30p
PANEL 1: 'CLIMATE AND WATER'
Exploring water's relationship to climate change in California. Keynote and Panelists include: William Travis, Andy Katz, Polly Perkins, and Juliet Christian-Smith.
7:30p - 8:00p
PANEL 2: 'EARTHSONG TO WATERSONG'
Exploring the intimate link between water and food production in California. Panelists include: Kelly Carlisle, Sonja Huang, Andrew Chahrour, and Adrionna Fike.
8:00p - 8:30p
PANEL 3: 'WATER - ENERGY CONNECTION'
Comparing and contrasting current water conservation and solar energy practices. Panelists include: Anthony Nahas and Ashoka Finley.
8:45p - 9:30p
INTERACTIVE WORKSHOPS
Learn about decentralized water systems, landscape restoration strategies at residential and city-scales, and water technology in your homes and businesses.
9:30p - 10:30p
THE WIND DOWN
Time to dance, mingle and celebrate!
In consenting to participate in the WaterSong Summit on January 17th, 2016. I do hereby release WaterSong Summit, and it's officers, directors, employees, agents, participants, and representatives (collectively the "released parties") for all liability, claims, damage, or demands to or by me and my principals, employees, agents, representatives, guardians, successors, assigns, heirs, children, and next of kin for personal injury, death, or property damage, arising from or related to participation in the WaterSong Summit. This release includes, without limitation, any personal injury, death, or property damage caused by the active or passive negligence of any of the released parties. l bear sole responsibility for any loss. l understand and agree that in case of an emergency situation, WaterSong Summit and its producers may call upon available medical services to treat an injury.
VISUAL AND AUDIO RECORDING RIGHTS: I irrevocably grant to WaterSong Summits and its producers, its successors and assigns, the right to photograph and make motion pictures and sound recordings of my image, likeness, and voice. I understand that I will receive no compensation for such photographs and audio-visual work. I also grant to WaterSong Summit the right to display and distribute the same in any manner and any medium whatsoever, in perpetuity, without further compensation.