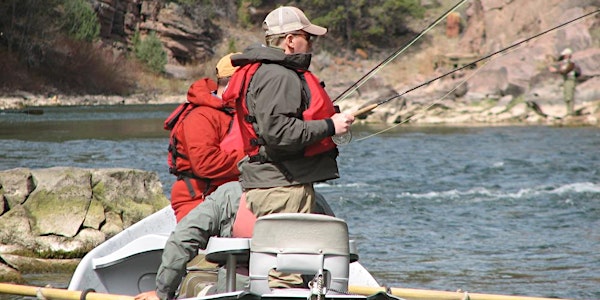 Waterside Chat with AFFTA's Lucas Bissett
Lucas and host Tom Sadler discuss the fly fishing industry's history of conservation advocacy, how it's tackling climate change & more.
About this event
On August 24th, Waterside Chat host Tom Sadler will be joined by Capt. Lucas Bissett, executive director of the American Fly Fishing Trade Association (AFFTA).
Capt. Lucas Bissett is not only AFFTA's executive director; he's also an award winning saltwater fly-fishing guide, a member of the Network's National Policy Council and a stalwart conservation advocate.
Bissett, a native of Louisiana and longtime fly fishing captain, has spent more than ten years fighting for the beautiful and vital estuarine habitats of coastal Louisiana. While that work continues, Bissett now guides AFFTA as its executive director, expanding his reach in the fly fishing industry.
"Fly fishing is where I found mental and spiritual solace throughout my life, and now in this new role I have the chance to give back in a big way."
Bissett and host Tom Sadler will talk about the fly fishing industry's history of conservation advocacy, the ways the industry is tackling climate change and what's in store for the future. It's sure to be a lively and colorful discussion, as both Sadler and Bissett have served on AFFTA's board of directors, are fly fishing guides and are good friends.
The Marine Fish Conservation Network's Waterside Chat series connects people who depend on healthy oceans and fisheries with the issues that directly affect them and their communities. Each episode the Network's Deputy Director Tom Sadler talks with different guests about ocean policy and fisheries management topics. He engages them in genuine and thoughtful conversations about what policy decisions mean for people's livelihoods, communities, recreation, and coastal ways of life.
The event is free and will be recorded for later viewing.