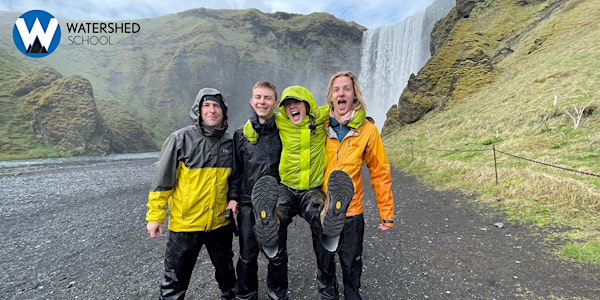 Watershed School Virtual Open House - December
Learn more about Watershed School by joining us for a Virtual Open House!
About this event
Join Watershed School virtually on December 6th to e-meet some of our staff and faculty, learn about the program, and have the opportunity to chat with current students and current parents.
A progressive independent school in Boulder, Colorado, the Watershed School is committed to a program and school culture that inspires and educates students to become highly capable, healthy, wise, and engaged citizens prepared to take on the world's great challenges. Our students engage in work that matters—work that is important to the student and has a positive impact beyond the walls of the school. We believe schools should not just help students develop the skills and habits for future success, but should awaken their curiosity, expand their view of the world, and empower them to make a difference in their local, regional, and global communities.
We can't wait to meet you!