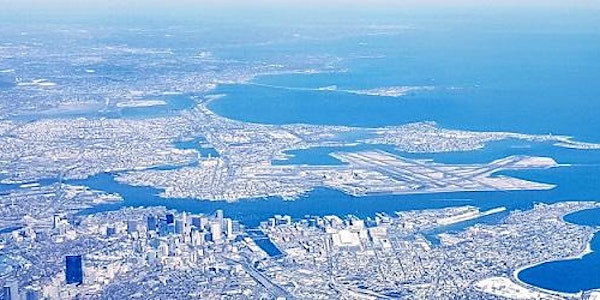 Waterfront Development In Your Neighborhood
When and where
Location
BSA Space 290 Congress Street Fort Point Room, 2nd level Boston, MA 02210
Description
It's Our Waterfront!
Become a more effective advocate for public amenities and accessible waterfront development in your neighborhood. Learn about the MA Public Waterfront Act (Chapter 91) and how to make the most effective use of the public process. Our waterfront needs you!
Harborside neighborhoods face a growing challenge in demanding public open space and other amentities in an era of rapid waterfront development and a changing climate. Hear from our experts on your rights to public access and amenities, what public benefits you can and should advocate for on behalf of your community, and when and how you can engage.
6:00 PM Meet Your Neighbors: A Harborside Mingle

6:30 PM Welcome & Introductions
Sara McCammond Harborfront Neighborhood Alliance
Joe Rogers Harborfront Neighborhood Alliance

6:45 PM Public Waterfront Act (Chapter 91): Your Rights. Your Actions.
Deanna Moran Director of Environmental Planning, Conservation Law Foundation
Heather Miller Staff Attorney, Conservation Law Foundation
7:15 PM Public Involvement & Chapter 91: A Harborside Chat
Ben Lynch Waterways Program Chief, Massachusetts Department of Environmental Protection
7:45 PM Exploring Your Chapter 91 Spaces
Jill Valdes Horwood Director of Policy, Boston Harbor Now
8:00 PM: Panel Discussion: Chapter 91 In Action Today

Jill Valdes Horwood, Ben Lynch, Heather Miller and Deanna Moran

8:25 PM: Closing Remarks
Space is limited, so please register today.
Refreshments and hors d'oeuvres will be provided
Special thanks to our speakers and to the Barr Foundation for making this event possible.
photo credit: Mary Cole