Description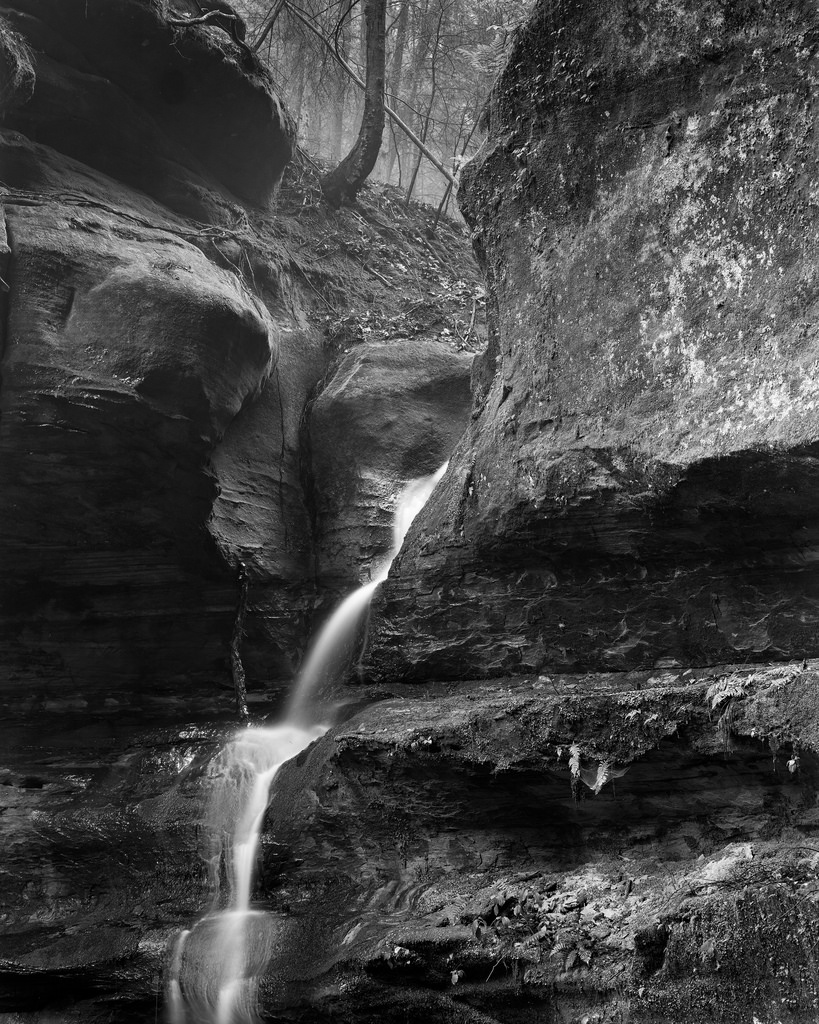 Waterfalls Workshop @ Hocking Hills
Caution: Activity level of this workshop is high. Attendees should be prepared to hike upwards of four miles unassisted with their camera, several lenses, and a tripod. Tripods and filters will be available for those wishing to try out these helpful accessories. The time of year that is great for producing waterfalls also happens to be wet. Be prepared for occasional rains and have proper weather gear for your camera.
Take back control of your nature photographs with this hands-on location workshop. With the help of some gear, landscape photographer Mat Marrash, and some of the best scenery in all of Ohio, this workshop will take your waterfall photos from point-and-shoot to "Wow, how'd you do that?!" If you're into nature/landscapes and looking to improve the quality of your pictures featuring moving water, this is the class for you. In this workshop, you'll have the opportunity to: learn what gear you do and don't need, get hands-on practice in multiple settings with waterfalls, and have one-on-one assistance from the photo specialists at Midwest Photo.
https://www.hockinghills.com/old_mans_cave.html
While not the most difficult hike in Hocking Hills, attendees should be prepared for several miles of hiking, with portions of the hike involving climbing up and down stairs. Recommended items for the workshop will be: camera, tripod, camera lenses, polarizing filters, and neutral density filters. Bring as much or as little as you like, so long as you're comfortable carrying it yourself for the duration of the workshop. Walking workshops demand a kit that's quick to setup/teardown, and make sure we can all visit each waterfall site and get some great photographs.
4:00PM - Meetup at Visitor's Center at Old Man's Cave
We'll discuss gear for shooting waterfalls

Demo gear will be available on site to try for workshop

Small snacks and refreshments will be available
5:00 PM - Head up the Old Man's Cave trail to Upper Falls
Check out the Devil's Bathtub along the way

Set up for our first of our three waterfall locations

Discuss composition, and getting past that "postcard" shot
6:00 PM - Start down the trail towards Middle Falls
Explore the scenery and play between rocks and water

Check out the winding waves at Middle Falls

See the formations that make up Old Man's Cave
7:00 PM - Continue to the Lower Falls
Our final and most challenging waterfall stop

Discuss getting a unique shot whilst staying on the trail

Work with the fading sun to get that "wow" photograph
***You Must Sign the above waiver to attend this class. If we do not have a signed waiver on file from you before the day of the class, you will not be approved for class participation!