Description
We would like to cordially invite you to an amazing experience put forth by Asher Production. Watercolors II, entitled "A Weekend of Colors," will feature a taste of the Arts, infused with activities for the mind, body, and soul. The weekend will shine a light on community engagement, partnership, and collaboration, with a strong strategic and economic impact. The 2019 events will take place on the weekend of Friday, June 28 through Sunday, June 30 in Grand Rapids, MI.
This year, all Watercolors II proceeds will be presented to the Grand Rapids Center for Community Transformation (GRCCT).
GRCCT is a local collaboration of organizations working in the Madison Square neighborhood, with a collective mission to create opportunities for transformation through meaningful relationships, work, education, and community development. Watch this powerful video to see the impact that GRCCT is having in the Grand Rapids community.
Your donation and support will help spark the Ignite: The Movement Capital Campaign to purchase and renovate a 33,000 square foot building in the community. Partners include NAACP GR, Grand Rapids Nehemiah Project, Building Bridges Professional Services, Rising Grinds Café, and Youth Services @ Bethany, who are all strategically joining together to create a multi-use space that becomes the epicenter of community, social innovation, and entrepreneurship done with an economic and equity lens in the urban core of Grand Rapids.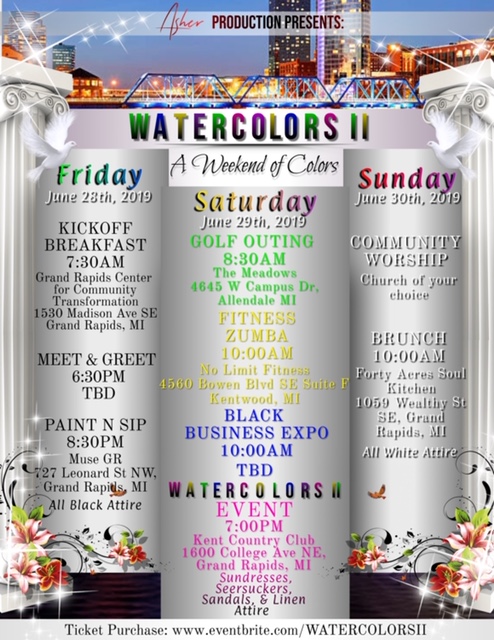 Date and Time
Location
Refund Policy