Transparent Anemone Watercolor Workshop in Jersey City. $35 per person
About this event
3/1 WATERCOLOR WORKSHOP IS SOLD OUT. JOIN THE WAITLIST TO BE NOTIFIED ABOUT OUR NEXT WORKSHOP IN MARCH.
Looking for an art activity and love coffee? What a perfect taste you have!
Try a Transparent Flowers Watercolor Workshop at BWE Kafe in Jersey City!
We provide top quality paper, artist level paint and professional brushes for you to:
🎨 Create complex color mixtures
🎨 Learn how to control the watercolor medium
🎨 Learn the technique of transparent petals
🎨 Paint a beautiful flower by the end of the workshop
What else do you need to know?
⭐ When is it? - Sunday, March 1st
⭐ Where is it? - 140 River Dr S, Jersey City, NJ 07310 (more details below)
⭐ How long is it? - 10:30am - 1:30pm
⭐ Do I have to know how to paint? - No! This class is beginner-friendly
⭐ How big is the class? - It's a small group a limited number of seats
⭐ Can I bring my kids? - Actually, it's adults only
⭐ And…how much does it cost?- $35 per person
⭐ How do I pay? - Venmo
*** After your initial registration on Eventbrite you will receive an email with Venmo details.
Please note that your spot is reserved and guaranteed only when Venmo payment is received.
📍BWE Kafe is serving coffee and the community with love.
Did we mention that BWE Newport location has stunning Manhattan views? If you have never been to Jersey City you definitely should pay a visit to this side of the river. It is an easy and pretty quick ride (15 minutes) on a PATH train. You can hop on a PATH train (Journal Square via Hoboken) on 6 avenue 34th street, 24th street, 14th street, 9th street or Christopher street. Pay $2.75 using your Metro card balance (unlimited card will not work, add some balance to your card) and get off on Hoboken stop. 10 min walk along the river with amazing Manhattan skyline view will take you to BWE Kafe Newport.
See you there!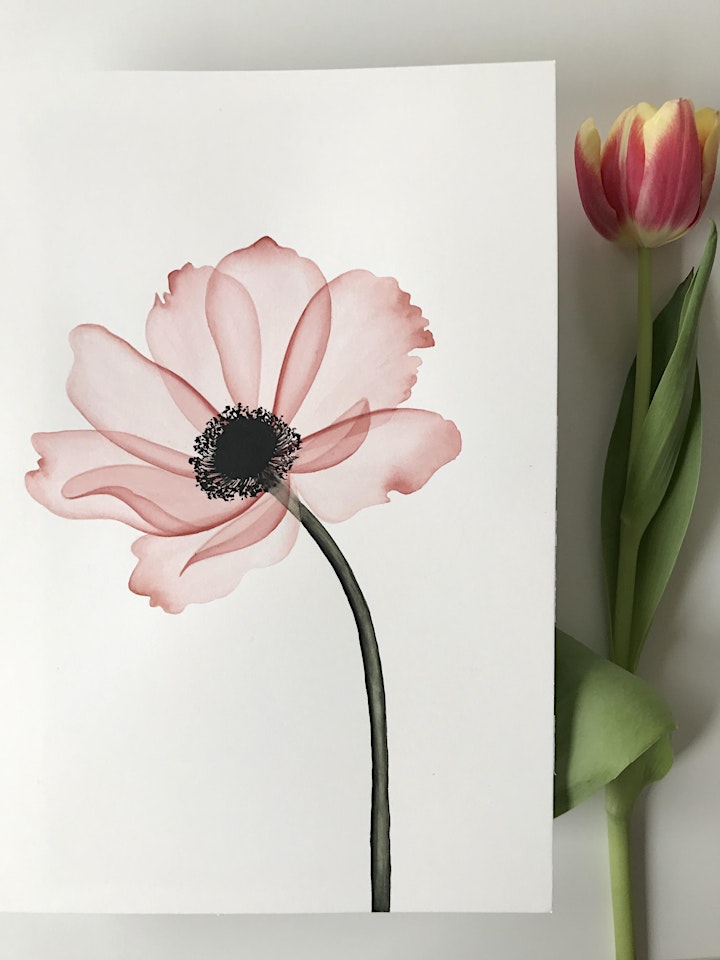 Organizer of Watercolor Workshop - Transparent Flowers. Jersey City, NJ. - WAITLIST