Watercolor Stationery Workshop at HCCC
Description
Watercolor Stationery with Katie Pea Studio
In this class, you will explore basic watercolor techniques and color theory. The instructor will also introduce various lettering techniques and trends used in modern day greeting cards. You will leave the class with handmade cards to give to your loved ones.
All materials supplied. All levels of experience are welcome.

Dates: Sunday, February 11th
Time: 1:00 p.m. – 3:30 p.m.
Instructor: Katie Perez, Artist and Owner of Katie Pea Studio
Price: $49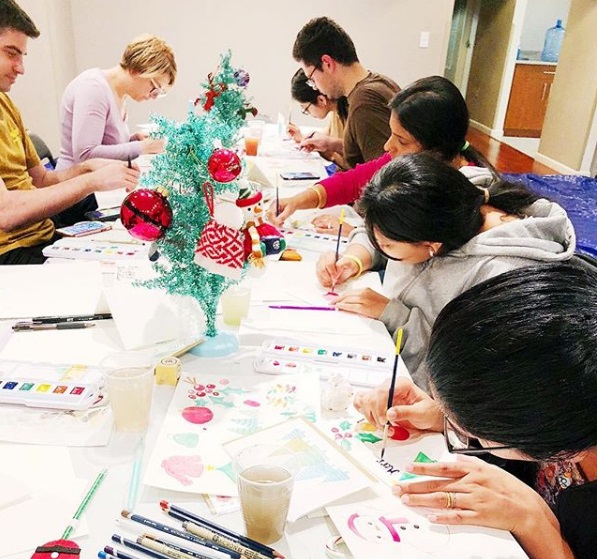 Katie Perez is an illustrator and designer and the founder and designer of Katie Pea Studio in Jersey City.
Her services range from editorial illustration, to paper goods and invitation design, to portraits, and more.