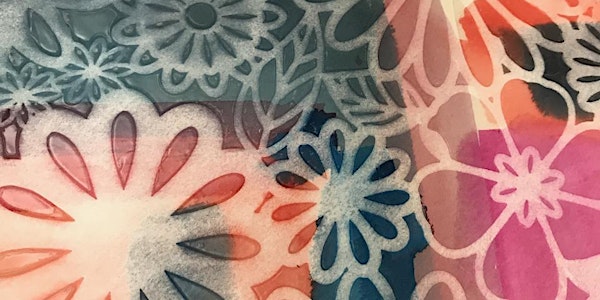 Watercolor Resist Technique
A fun and easy mixed media technique using watercolor and acrylic gel
About this event
Watercolor Resist is merely taking a dry watercolor painting, adding a layer of GOLDEN Heavy Gel Gloss, letting dry and rinsing off the exposed watercolor. Nancy will show you a step-by-step process of how to do this. This class is just an hour, so your pieces may not be completely dry within this time. You will need to do the rinsing the next day.
Materials: Watercolor paper (any), watercolors, watercolor brush/brushes, palette knife (plastic is fine), stencil (optional), GOLDEN Heavy Gel Gloss. See my favorite watercolor materials here.
Please note: This class is online. You will receive a Zoom invitation prior to this event. Please make sure you have the Zoom app downloaded on your computer.