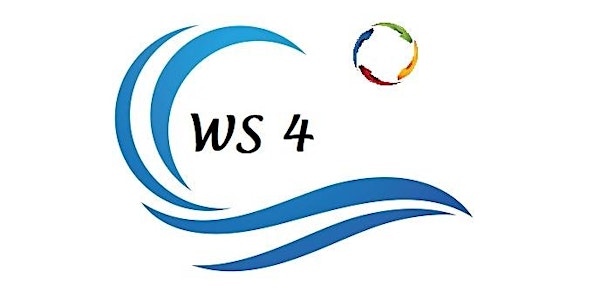 Water Solutions 4: Innovative Solutions for Evolving Challenges
When and where
Location
UCI Beall Applied Innovation 5141 California Avenue #250 Irvine, CA 92617
Refund Policy
Contact the organizer to request a refund.
Description
Sustain SoCal presents
WATER SOLUTIONS 4:
Innovative Solutions for Evolving Challenges
August 29, 2019
9 am - 4 pm
UCI Beall Applied Innovation


Sustain SoCal presents WATER SOLUTIONS 4 (WS4), its fourth annual event focused on exploring strategies and innovations that will help meet the increasing challenges of procuring, processing, storing and delivering water in Southern California and the surrounding region.
Sustain SoCal's WS4 is also hosting a team participating in the 2019 California Water Data Challenge Datathon. Co-located at the WS4 conference, updates regarding applications being developed in real-time during the Datathon will be provided throughout the conference. WS4 conference attendees will have opportunities to provide feedback and suggestions that can help shape Datathon-developed applications outcomes.

Join us for this important day of presentations,networking and interactive discussions as Sustain SoCal addresses real-world solutions to help assure sufficient and affordable supplies of water in our region.
#WS4 #WaterDataNexus #CAWaterDataChallenge


Announcing the Keynote Speakers:

Morning Keynote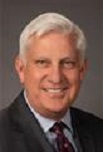 Jeffrey Kightlinger, General Manager
Metropolitan Water District of Southern California
Luncheon Keynote
E. Joaquin Esquivel, Chair
California State Water Resources Control Board
Preliminary Agenda
8:00 am - Water Data Challenge Datathon Registration
8:30 am - Water Data Challenge Datathon Begins

9:00 – 9:50
Water Solutions 4 Conference Registration
Breakfast Networking
Expo
9:50 – 10:00
Welcome
Scott Kitcher, President & CEO, Sustain SoCal
John Arena, Director, Sustain SoCal & Business Outreach Mgr, Metropolitan Water District of So. Cal.
10:00 – 10:20
Opening Keynote
Jeffrey Kightlinger, General Manager
Metropolitan Water District of Southern California
10:20 – 10:30
Introduction to the Water Data Consortium
Joone Lopez, General Manager, Moulton Niguel Water District
10:30 – 10:35
Welcome from Sustain SoCal's Newest Board Member
Kelly Jennings, Director, Moulton Niguel Water District
10:35 – 10:50
Federal Water Contamination Initiatives
U.S. Congressman Harley Rouda (CA-48), Member, Subcommittee on Water Resources & Environment
10:50 – 11:40
PFAS: The Threat and Pathways to Solution
Lisa Ohlund, General Manager, East Orange County Water District (moderator)
Scott Bartell, Ph.D., Professor, Public Health, UC Irvine
Jason Dadakis, Executive Director of Water Quality & Technical Resources, Orange County Water District
Randy Moore, President, BioLargo Engineering
11:40 am – 12:20 pm
Trends in WaterTech
Cristina Ahmadpour, Managing Director for North America, Isle Utilities
Ned Bader, Advisory Engineer & Master Inventor & Smarter Water Analyst, IBM Hybrid Cloud
Hank Giclas, Sr. VP, Strategic Planning, Science and Technology, Western Growers Association
Teresa Penenuri, Public Affairs Supervisor, Public Outreach and Conservation, San Diego County Water Authority
12:20 – 12:40 pm
Luncheon Keynote
Joaquin Esquivel, Chair
California State Water Resources Control Board
12:40 - 1:20
Networking Lunch

1:20 – 1:30
Water Data Challenge Datathon Interim Report

1:30 - 2:10
Innovations in Desal and Reuse
Rupam Soni, Principal Public Affairs Representative, Metropolitan Water District
Dan Ferons, General Manager, Santa Margarita Water District
Rick Shintaku, General Manager, South Coast Water District
Neal Aronson, President, Oceanus Power & Water
2:10 – 2:40
Case Study: Retail & Residential Smart Water Management Deployments
Charles Zaher, Regional VP, HydroPoint Data Systems
Steve Hohl, Principal, Water Concern
Clay Rogers, Senior Landscape Manager, Irvine Company
2:40 – 3:10
Water Data Challenge Datathon: Summary & Final Reports
3:10 – 3:50
Innovators Showcase
AquaTrax Solutions, Amit Sharma
Bloom Energy, Tristan Becker
Gate 5 Energy Partners, Steve Delson
GreenTech California, Steve Slingsby
IntelliFlux Controls, Subir Bhattacharjee
Oceans United, Keith Flitner
t2h2o, Alina Plaia
Water Pigeon, Sarp Sekeroglu
WaterBit, Nikhil Bagri
Additional Innovators to be announced
3:50 – 4:00
Closing Remarks
Agenda, speakers and conference sessions subject to change
Interested in being a WS4 exhibitor or sponsor?
Visit https://sustainsocal.org/sponsorships
Thank you to our Title Sponsors: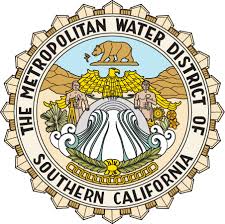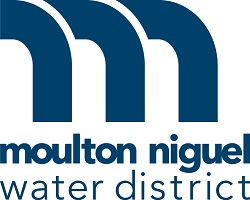 Sustaining Sponsors:


Supporting Sponsors: